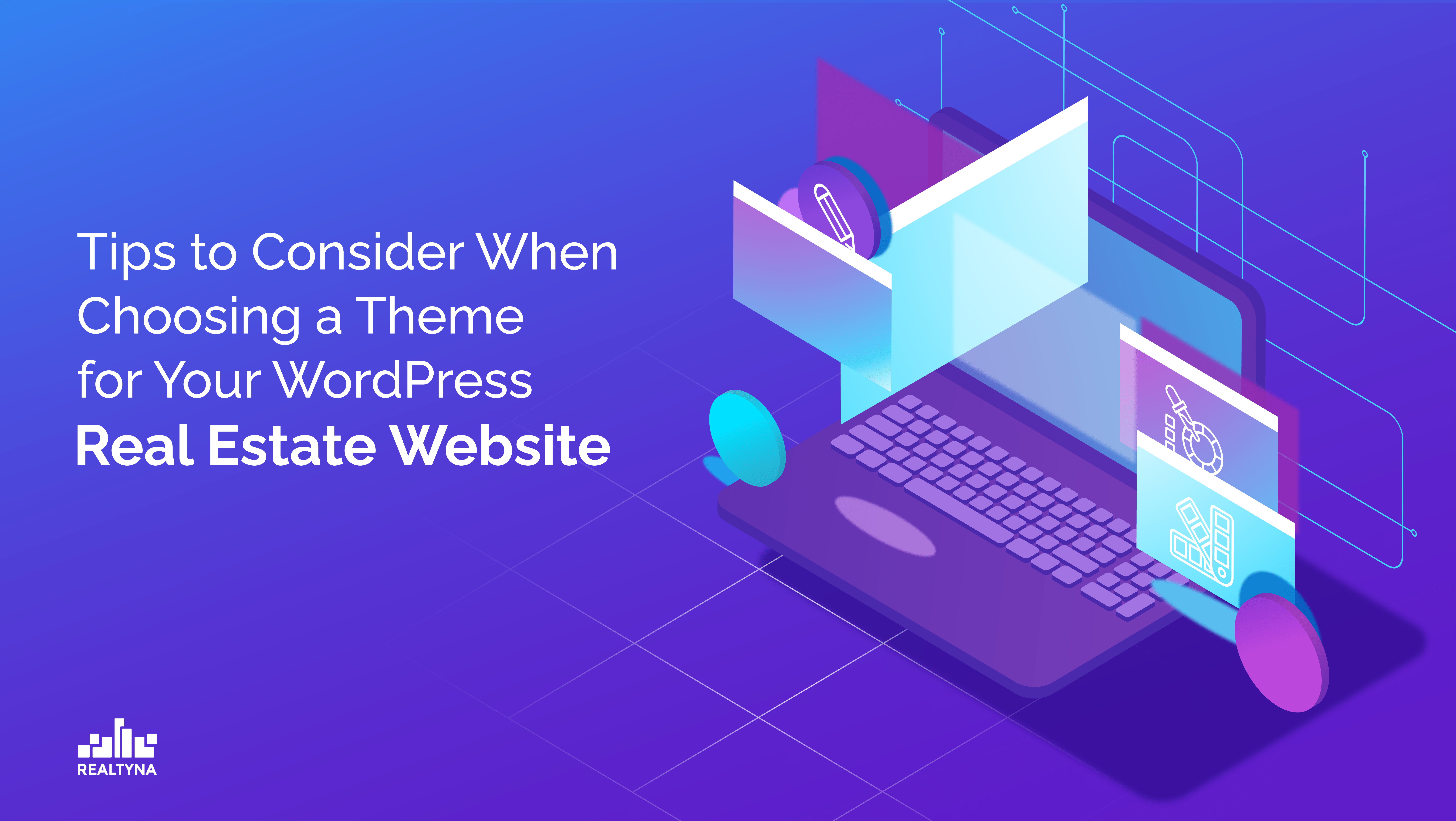 Tips to Consider When Choosing a Theme for Your WordPress Real Estate Website
13 Jan 2022

Posted at 11:00h
0 Comments
As a real estate agent, your website is essential in attracting your prospective clients. That is why it is important to focus on your website theme when establishing it. Your theme sets your website's tone and provides your clients with clear information on what your website is all about. If your website looks professional, your clients will stay on it longer. That's why in today's article, we will give you some tips on how to pick the best theme for your website. If you're interested in learning more, keep reading!
Make a List of Features You Want for Your Website
A good way to determine which theme is suitable for you is by making a list of features you want for your website. Before choosing a theme, identify which features you want to provide. Then, have a specific design in mind and select features that align with your ideas. Try to prepare a checklist beforehand to make it easier for you to choose a theme that best aligns with your needs. Going in without prior knowledge or plan will only confuse you with the wide range of selections, so make sure that you have prepared a plan beforehand.
Pick a Theme With IDX Integration
Having an IDX feed on your website provides your clients with the latest listings in your area. By picking a theme with IDX Integration, you can guarantee a boost in your website traffic and SEO ranking. Your clients will also consider your website a reliable source and keep coming back for more information.
Pick a Mobile-Friendly Theme
Many real estate clients use their mobile devices when searching for listings, so it's no wonder that a lot of your website traffic comes from mobile users. Thus, it's important to pick a mobile-friendly theme. A theme that looks good on all devices will drive more traffic to your website and keep your customers satisfied.
Read the Themes' Description and Reviews
A good way to tell if a theme meets your preferences is by reading the description. Check if all your preferred features are available for the theme before purchasing it. Read people's reviews and testimonials to see what they liked about it or see which features you can improve. Compare it with other themes you have in mind and try to get as much information as possible before making any decisions. An excellent way to test a particular theme is by trying out its free demo.
Recommended Themes For Your WordPress Real Estate Website
WordPress is known to be one of the most reliable hosting platforms, and many real estate professionals use WordPress when building their websites. There are a lot of themes compatible with WordPress websites. Below we have outlined some of the best:
Thanks for reading! For more real estate related content, make sure to read our recommended articles:
Why Having The Right Hosting Is Important for A Real Estate Website
How to Create a High Converting Website & Drive More Traffic Through Server Optimization