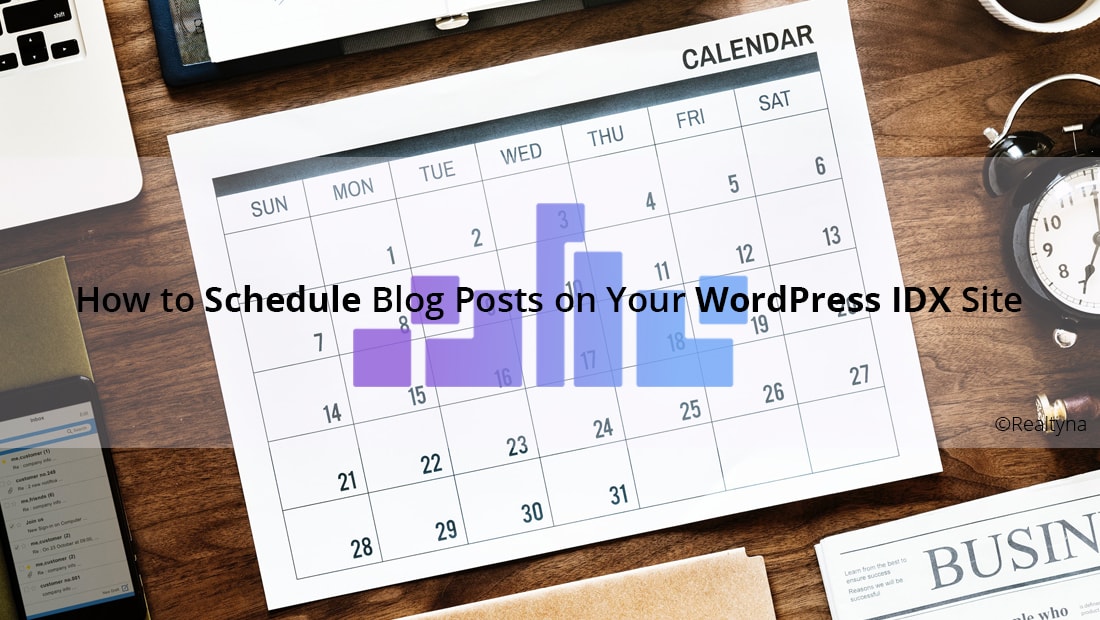 How to Schedule Blog Posts on Your WordPress IDX Site
17 Jan 2019

Posted at 09:59h
0 Comments
Blog readers like consistency. They like checking their favorite blogs at the same time each day and finding new content. The real estate industry, on the other hand, does not like consistency. Every day presents a new challenge for real estate agents and brokers. This can make blogging for an IDX site difficult.
Luckily, WordPress has a feature allowing you to schedule blog posts for publication at a later time. In this article, we'll show you how to use the schedule feature, so you can keep your readers happy without interfering with your clients.
How to Schedule Blog Posts on Your WordPress IDX Site
1. Decide When to Post
The first step in scheduling your blog posts is to decide when in the future you'd like to post. Most blogs have a readership that varies throughout the day. You should use some analytic tools, such as Google Analytics, to find out when your readership peaks. This period is optimal for publishing because it is when your posts will generate the most views.
LUKE'S TIP: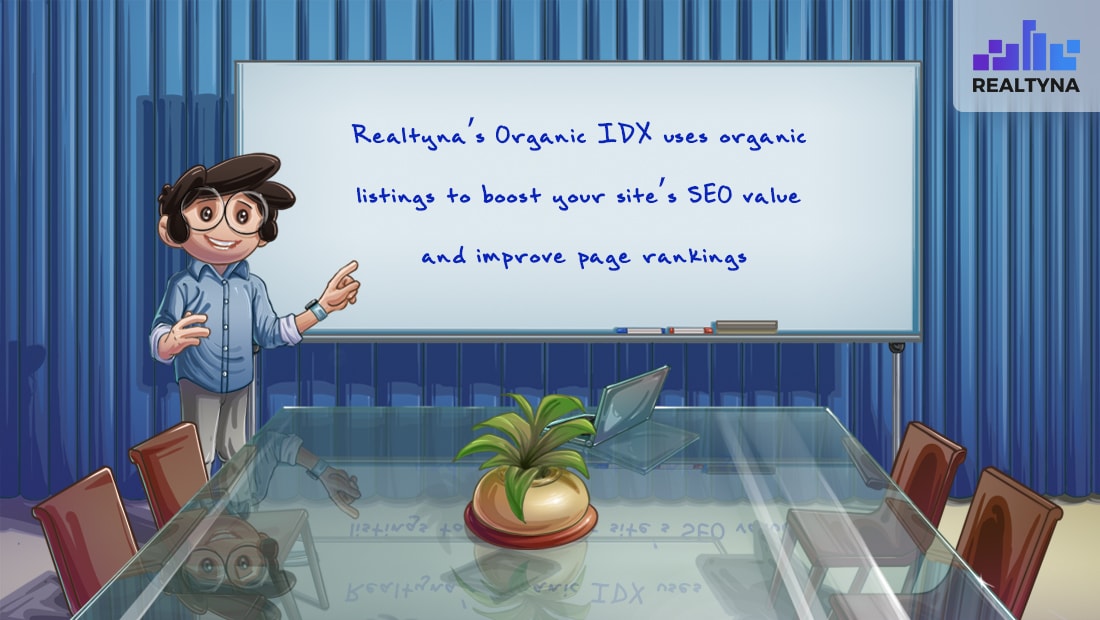 2. Draft Post Like Normal
You should write your blog as normal. Navigate to the Posts page in your WordPress dashboard, then enter your content as you usually do.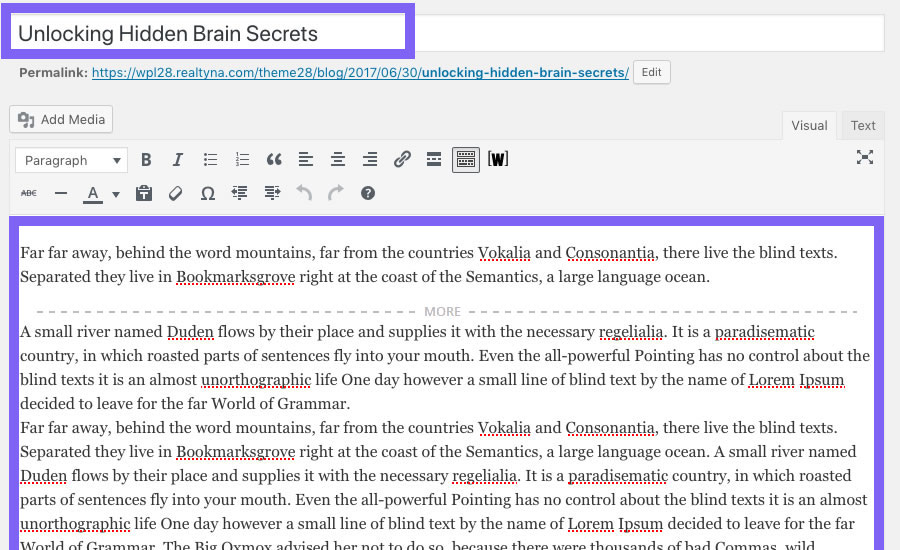 3. Edit the Publish Time
Look for the text "Publish immediately" in the upper right hand box. Then click "Edit."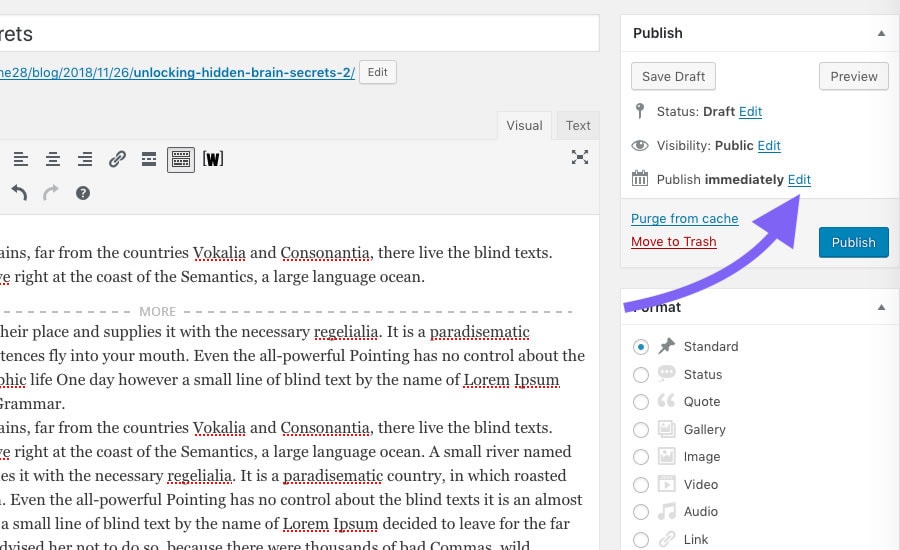 4. Insert Your Preferred Publish Time
Enter the date and time you want publish this blog post. Then click "Ok."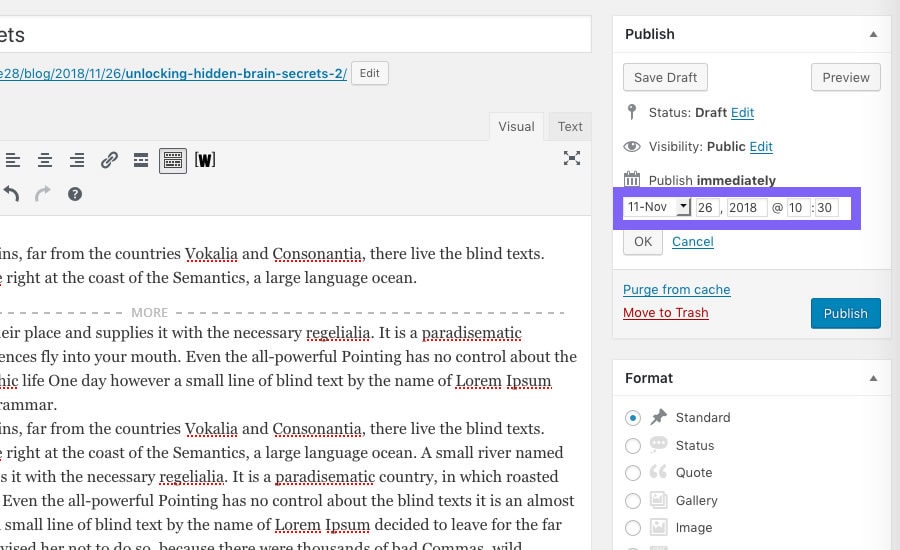 5. Click Schedule
Click "Schedule" to schedule the post to publish at your chosen date and time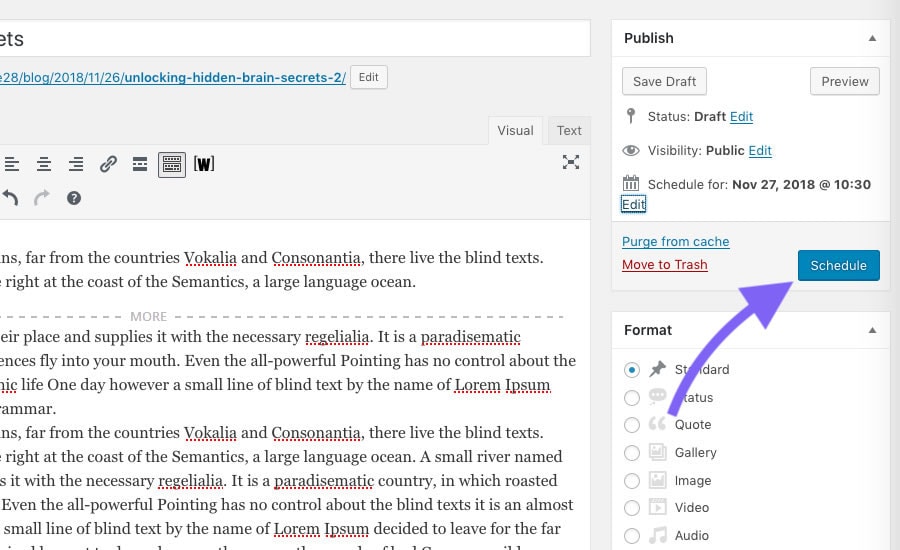 Scheduling blog posts can bring a little consistency into your life. And it can maximize the exposure of your content. For more real estate IDX blogging tips, check out 13 Tips for Starting a Real Estate Blog and 10 Sources of Royalty Free Images For Your Real Estate Site.