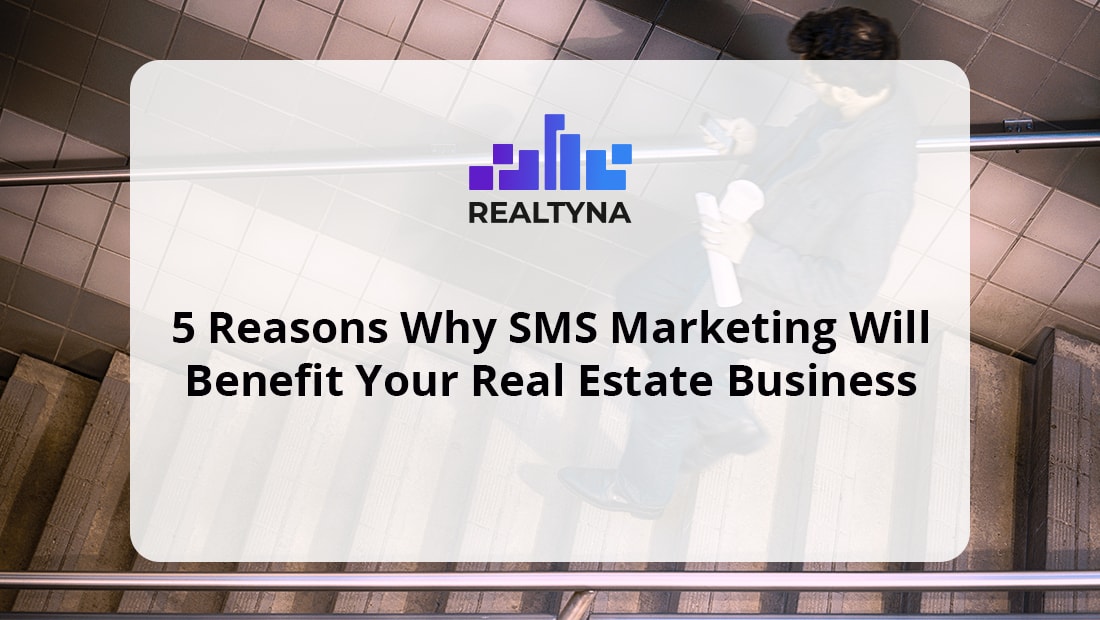 5 Reasons Why SMS Marketing Will Benefit Your Real Estate Business
24 Aug 2019

Posted at 10:00h
0 Comments
The average mobile user touches their phone 2,617 times per day. Extreme cellphone users — 10% of all users — touch their phones more than 5,400 times daily. This could be the sole reason why SMS marketing could be very beneficial for any business. Especially the real estate business, because matters can be very time-sensitive in this line of work.
Time
One of the greatest advantages of SMS Marketing is its quick reach to the lead. 90% of the messages are opened on average in 3 minutes after sending it. It can reach your potential customers while they are on the go or while doing anything basically. Opening and reading a short text message doesn't require any of the inconvenience that answering to the sales call or opening and reading an email might cause.
Not only it requires very little time for a lead to open, read and decide on an action, creating an SMS marketing message can be very time-saving for you too. All you need is a straightforward, small copy that offers value to your potential customers. A simple text message doesn't require fancy designs or lengthy paragraphs other platforms and communication tools might require.
Open rate
98% open rate – yes, you read that correctly. That is the number for SMS marketing open rates compared to the email's 20%. However simple a text message may seem for marketers, its simplicity can not prevent it from being a very powerful tool.
Research says as many as 45% of people who opened your branded marketing message will respond to it . What's even better, 61% of marketers still don't use SMS marketing which gives you a definitive advantage.
Credibility
Do branded SMS marketing messages boost credibility for your real estate business? It depends on the brand you're representing and your message, but basically- yes.
It differentiates you from the majority of normal websites. You can send a text message, which is personalized with the name of the individual with whom you communicate. By using their name right at the start, you can hook them in and follow up on a property that you know they expressed interest in.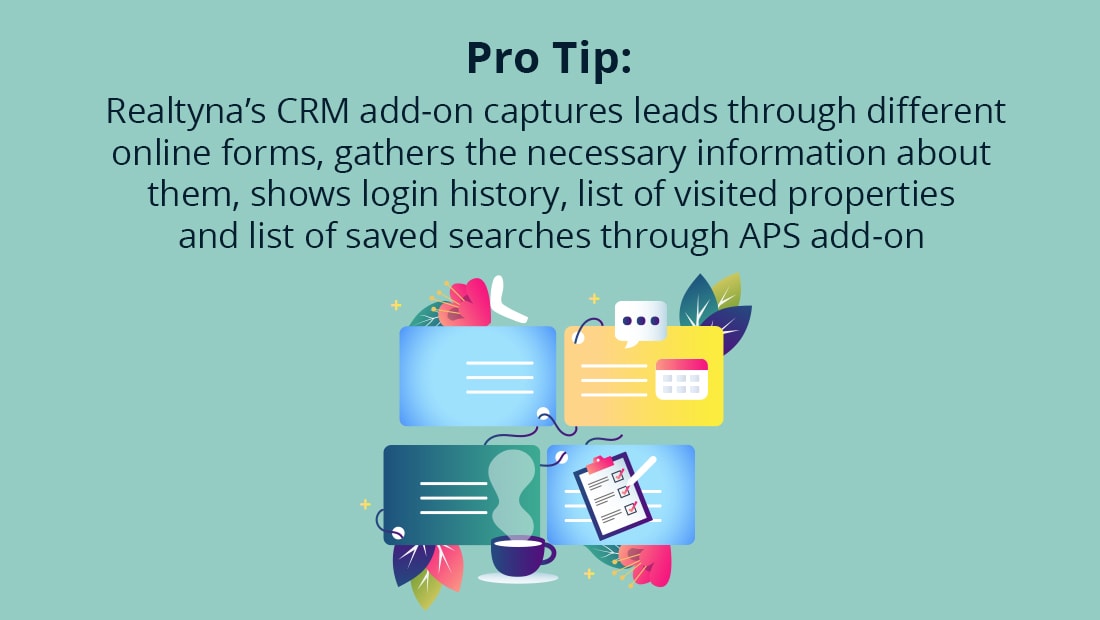 Effectiveness
These days, the information you receive via SMS marketing is becoming increasingly important. In order to make SMS marketing campaign as useful as possible, it is necessary to track it and to do that we need to use data analytics tools. Data analytics allows you to track hyperlinks within the message you send. Who clicks on them and what is their behavior pattern after that.
Hence, monitoring our results and collecting the data is vital to judge the overall success of mobile marketing and possible improvements you need to make.
This is helpful for you because your data reflects quality leads instead of simply the quantity of possible leads.
Realtyna's SMS Add-on Makes it Easy
If fast and easy engagement with your clients is a top priority for you, then you should definitely consider Realtyna's SMS Add-on and here are a couple of reasons why:
It gives your website a capability to send some of your WPL notifications via text message that you send to your clients on email anyway. The difference is its open rate is 20% when SMS reaches your leads without internet and the open rate is more than 90%.
SMS add-on gives you different types of notifications for different purposes in Realtyna's solution. The system can be used for reaching clients after they requested for a visit if their saved search matched a new property if their membership is about to end and any other important message to notify your website users about.
Realtyna's SMS Add-on is integrated with Twilio. It's an International SMS Gateway Provider. To activate this very useful function on your website, you need to subscribe to the provider and arrange the settings in the add-on.
For more details about SMS marketing check out our blog How to Use Text Messages to Generate More Leads From Your IDX Real Estate Website