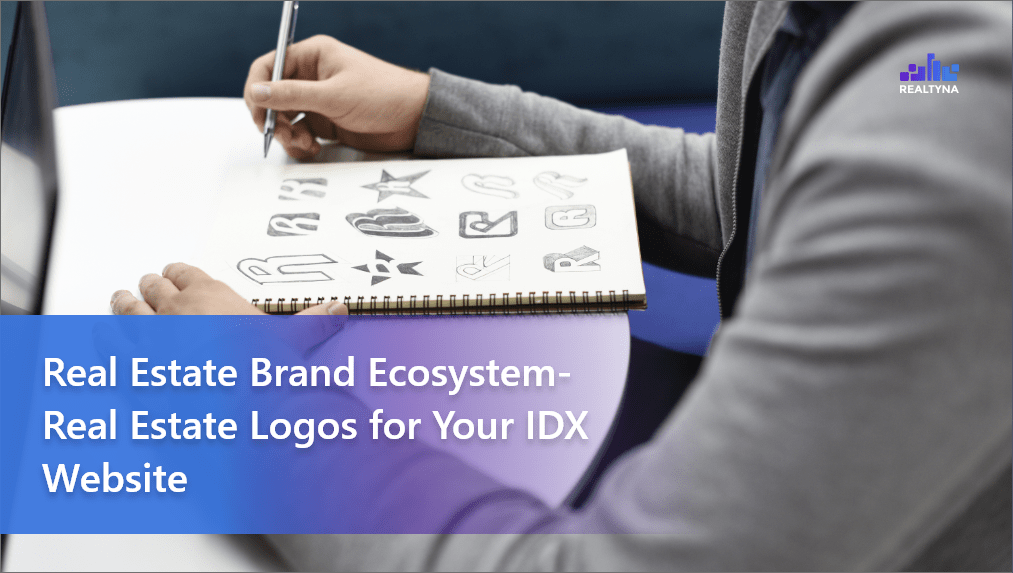 Real Estate Brand Ecosystem: Real Estate Logos for Your IDX Website
09 Aug 2021

Posted at 11:00h
0 Comments
Why is a real estate logo still important? Well, aside from representing your company's brand, nowadays, real estate logos have more visibility than ever. In the past, logos might've appeared on your business card and maybe on some additional promotional material but nothing more. Today, however, real estate IDX websites, social media accounts, official email and other communication matters can not be imagined without the company logo. It gives your company credibility as well as guarantees officiality.
What Is a Logo in Terms of Success?
What is a real estate logo if not the face of the company? Just thinking of Google, what is the first picture that pops up in your mind? Most probably the colourful Google logo. It is the same for major companies around the world: Apple, Coca-Cola, Nike and many more.
What many guides on creating a real estate logo fail to mention is that the logo doesn't necessarily mean an overnight success. Leaving this message out creates an impression that a good real estate logo will solve all of your problems and make you instantly famous. The sense of urgency that leaving this information out creates may lead to disappointment when the overnight success is nowhere to be seen.
Let's take for example Nike. It is one of the most famous logos, instantly recognizable. It stands out, creating a certain perception of the brand. But it wasn't always like that.
When the Nike Logo was created at first by a young designer Carolyn Davidson, the company founders didn't find it appealing. But the products that Nike was creating and putting this logo on were of a great quality, and the marketing efforts of the company were successful, so after some time the company became widely recognizable. Therefore, the Nike logo became a symbol of success.
So, what can we take away from the Nike example? Your real estate logo will have success only if the products and services as well as efforts you put in your brand are superb.
The Psychology of the Symbols
The Nike example is just one of many successful logos, and often the success and the good service of the company backs up the logo and makes it recognizable. If we can apply the philosophical problem, what was the first chicken or the egg, and in our case — is it the company making that draws attention to the logo or the reverse? In many cases, the answer is simple. The efforts of the company and the quality services they provide make the logo recognizable and fill it with meaning.
Only after that do the logos become symbols more than just random lettering or shapes.
The Principle of Any Good Logo
Let's be honest. There is no recipe that guarantees the success of your logo design. But there are some principles that are tested by time. But first let's discuss what kind of logos are out there.
Logomark
Logomarks are one of the most often used types of logos. Usually, they consist of abstract or geometric shapes. Like Apple for example. It has a rich symbolism behind its logo. An apple represents knowledge but also a spark of innovation. The falling fruit was what led Isaac Newton to discover the gravity concept.
The real estate industry is full of the logomarks. The abstract shape of a building is one of the most popular types of logos still to this day.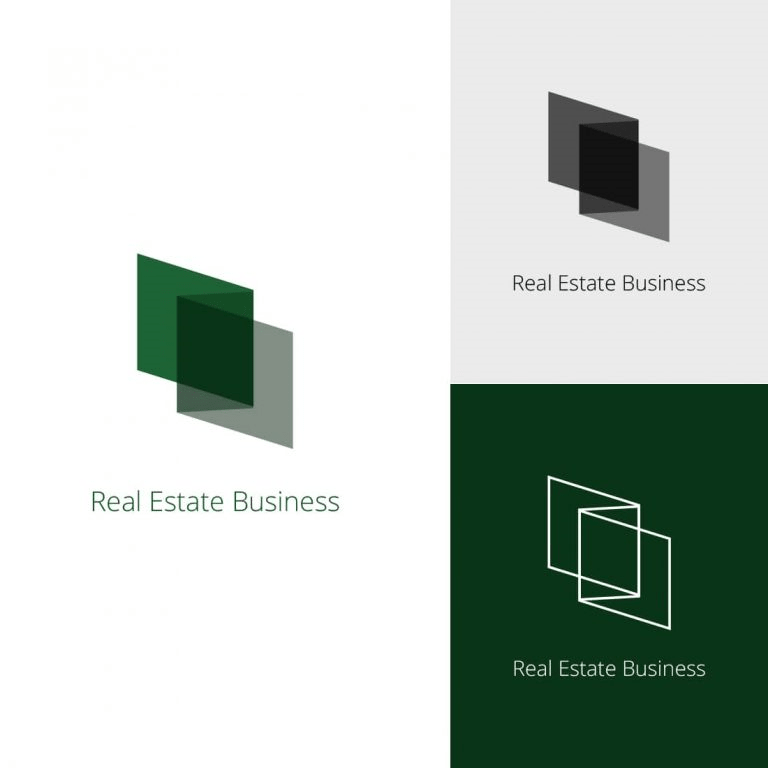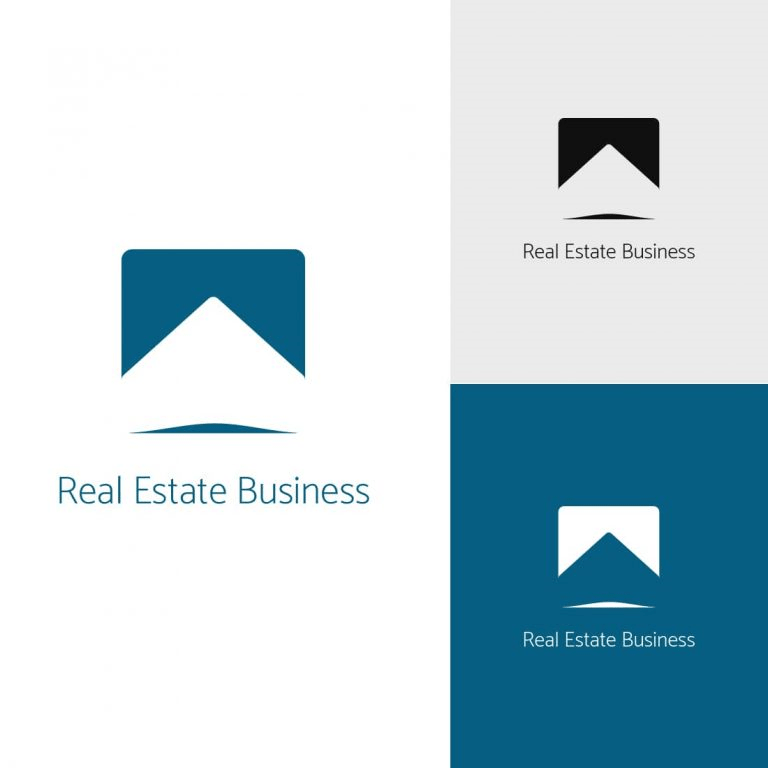 These are just a few logomarks that Realtyna is offering real estate clients. To see a full list of the most popular real estate logos created by Realtyna's experienced designers, check out our Logo Service.
Logotype
A logotype is focusing more on the company name. It involves more text than pictures. Perfect examples of the logotype are: CocaCola, Google or Facebook.
If you want people to pay attention to the name of your company, logotype is a perfect choice.
Combination of Both
As the title suggests, there are logos that favor both text and geometric shapes: Pepsi For example.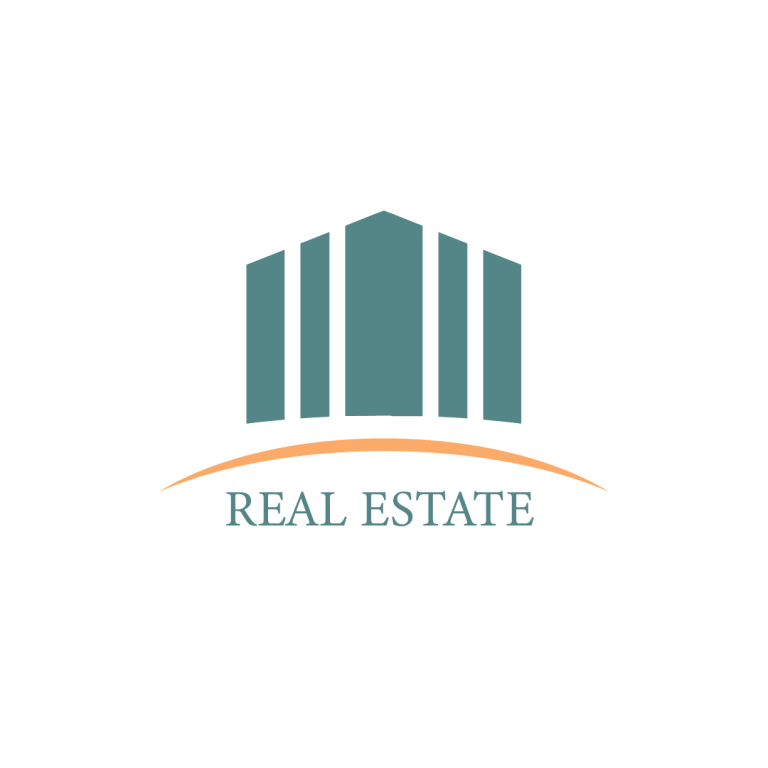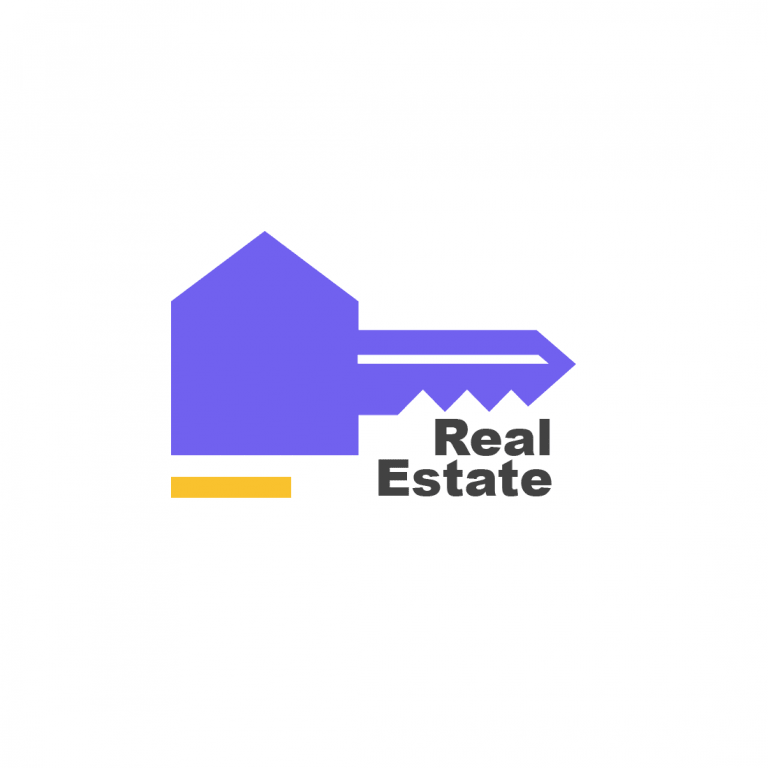 Logo System
The logo system is somewhat of a new concept. To understand the difference between the logo system and traditional logos, think static and dynamic.
When you think of traditional logos you think of static images that are consistent.
Logo systems, on the other hand, can shift and change, adapting to the different needs. Google doodles is one of the most famous logo systems.
Creating a logo system is expensive and time consuming. So as experts suggest this type of logo should be reserved for big companies.
Logo Design Trends in 2021
So, now that you're aware of the different types of logos, let's talk about what you should be looking for logo design now:
Minimalistic geometric design

Symmetry

Perspective drawing

Letters that stand out

Analogous color scheme
Once you decide to create the logo of your own you can talk with graphic designers and discuss those trends.
How To Change the Logo in Your Real Estate WordPress Theme?
Since the pandemic started, it became apparent that it's very important to have an online presence. Many real estate agents now, aside from listing properties on Zillow, Trulia or other similar websites, and having business social media accounts, have their own website.
Having your own website gives you full control over your data and most importantly how your business is presented online.
Considering that logos nowadays most oftenly are used on the websites and on social media, it's important to have a full control over them.
How to Change a Logo on Your IDX Website?
Once you get your logo designed, you want to place it everywhere to have it visible. So you want it to have an appropriate size. In this section we will talk about customizing your real estate logo with different methods.
Theme Customization – If your theme supports theme customization, that is an easy option to change your logo size. In your dashboard navigate to

WordPress Theme< Theme Customizer< Header and Navigation< Primary menu.

There you will see a part where you will be able to change logo dimensions. This is a very simple, but yet popular path that many customizable themes have. Check out our article on the

best real estate themes

, to choose the one that suits you best.

Editing a CSS code

– This is a more advanced method, and you should be familiar with CSS editing just a little bit. This method is used if your real estate WordPress theme doesn't support theme customizer. Once you're on your real estate website's homepage or any page, you press the right button on your mouse or touchpad and click inspect. After you click inspect you will notice the code of the whole page, you go to "select an element on the page". It looks like an arrow. Next you go to your logo, hover over it until the code pops up.
Remember the CSS class because you will need it later on. Now, go back to the Dashboard< Appearance< Customize< Additional CSS Settings.
You will need to add the CSS class img.mobile into the CSS code that will be shown in the Additional CSS Settings.
Remember, to add the CSS class that your theme will have. In our case, it's img.mobile, but it may vary depending on the theme.
You can change the height and width of the logo.
P.S. Interested in how to protect your real estate IDX website from cyber attacks? Check out our blog How Real Estate Agents Can Protect Their Website With an Effective Cybersecurity Strategy.