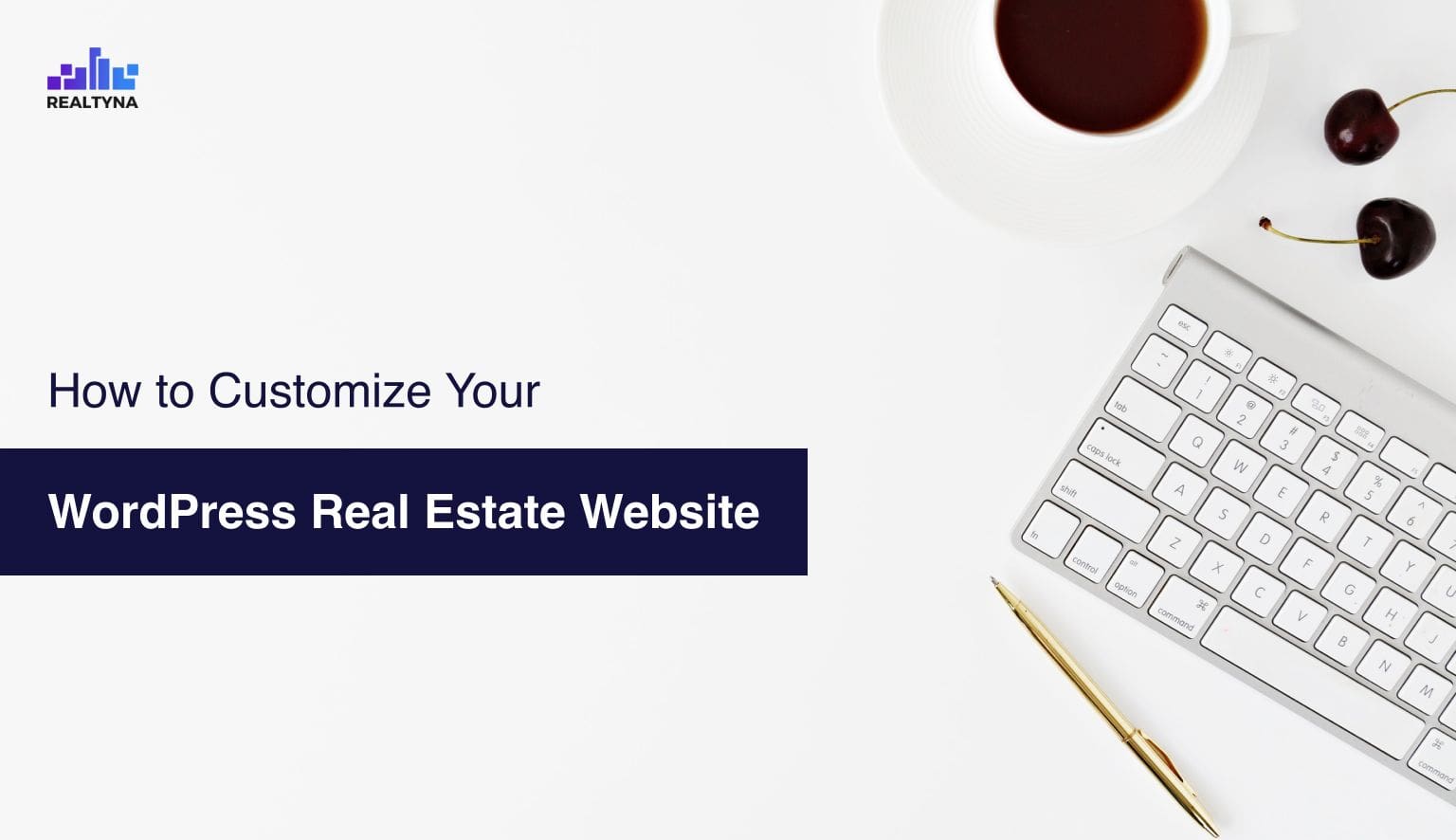 How to Customize Your WordPress Real Estate Website
20 Jul 2021

Posted at 11:00h
0 Comments
Customizing your WordPress real estate website is definitely one way toward success, as website visitors want to see what differentiates your website from other ones. Customization does matter for your website.
Every website requires some changes from time to time. Customization is one of the most important aspects of every website. If a website owner wants to achieve success, then customizing the website with professionals is the best choice.
But what are the website areas that can be easily customized and changed? Today we are going to speak about these areas.
Let's jump into it!
Top 8 Best Areas to Customize Your Real Estate Website
There are several key areas that you should consider while customizing\designing your real estate website:
Backgrounds
While running a real estate website, it is important to have a website background related to your interest. It can be based on your area of activity. For example, if you are operating only in New Jersey, you can simply choose the background photo or video related to this state. While choosing the background for your real estate website, try your best to fit it to your brand. For more, check our article on how to add a video background to your WordPress real estate website.
Color
It is very important to choose the colors of your real estate website according to your logo. Choose colors that will look beautiful on your website and that it will not be annoying for website visitors. The color palette should definitely match your brand color scheme.
Text
The sections on your real estate website may differ from each other, and so may the text style itself. You can use different colors, text styles and more for your website. You can easily modify menus, page titles, information about the property and more.
Contrast
Contrast should be chosen wisely, as it is something that helps your real estate website visitors easily read the information on your website. Black shift on a white\light background is a good example of well-chosen contrast for a website.
Fonts
Fonts are one of the most important aspects while running a real estate website. Your choice related to fonts should be responsive to your business. Larger headlines and smaller body texts will make your website visitors more likely to be interested in your business.
404 page
If you decide to change the URL of your real estate website, visitors will see the 404 error page. Customizing errors or 404 pages is one way toward success. You can apply a beautiful picture or text for this page.
Category Descriptions
You can add a unique description to each category available on your real estate website. This will be the best decision for your SEO, and this small type of customization will make your real estate website professional.
Social Media Icons
Adding customized social media icons will definitely help your business grow. Quite simply, visitors to your real estate website want to see the website's activity on social media as well. And they do feel more comfortable when they see that you really care about your business by running an active social media campaign.
Last Several Words
As we can see, the customization of a website is not as hard as it seems from the first glance. With several changes and some thinking, you can achieve a better-structured, beautiful real estate website.
WordPress based websites are more likely to be customized easily. Want to know more about WordPress? Check my article on WPL Pro-WordPress real estate website builder.
Are you interested in WordPress real estate website themes? Then you should definitely check my article on best WordPress themes for real estate website.