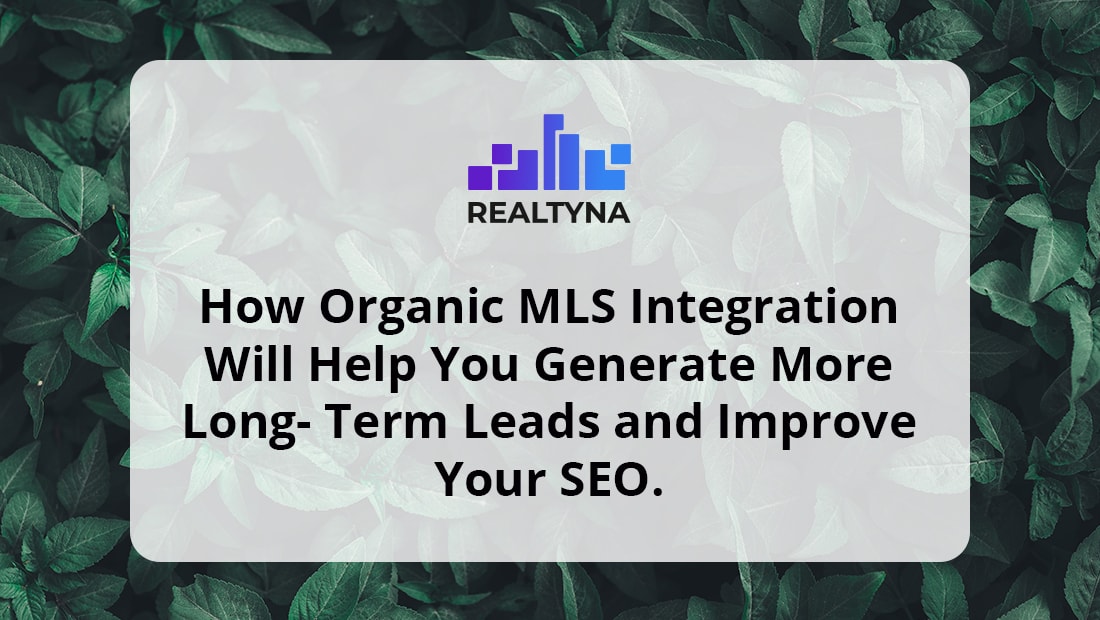 Organic MLS Integration: Generate More Long-Term Leads and Improve Your SEO
07 Aug 2019

Posted at 11:15h
0 Comments
It's probably not the first and not the last time you will hear about SEO. It's a frequently used term, but nonetheless very important. Standing for Search Engine Optimization, SEO increases the quality, quantity and boosts the visibility of your real estate website traffic for internet users. So, how much SEO does your website need? Well, as much as possible. Managing your website is a commitment and you should use every technique to increase your SEO. There are many ways you can improve the work of your website by using different MLS integration techniques. Today, I want to focus on one of the most popular and result oriented: Organic MLS Integration.
What is MLS Integration?
MLS integration, commonly referred to as IDX, is a feature that allows storing listings on a personal website. There are non-organic and organic solutions. In the case of non-organic MLS integration that uses IDX frames, it usually involves third party websites that are storing MLS data on their servers and then migrating & transmitting it on user's personal websites.
The problem here lies on the surface.
Why Using a Non-Organic MLS Integration Decreases Your SEO?
By housing all your data on third party websites you let this "Middle Man" reap the glory and get the actual data. Therefore increase the IDX providers SEO instead of your own. And the ridiculous part in this, you're actually paying for this. Not to mention, there is less control on the data, mapped fields and design of the pages.
So, What Improvement Does Organic MLS Integration Suggest?
Store Data on your Own Servers.
Organic MLS solution connects all listings directly to your real estate website. By using RETS or RESO API technology, it allows you to store every inch of your data on your website. Subsequently, increases the content on your website. More content means more SEO. You have full control of the information, data and all IP addresses that visit your website.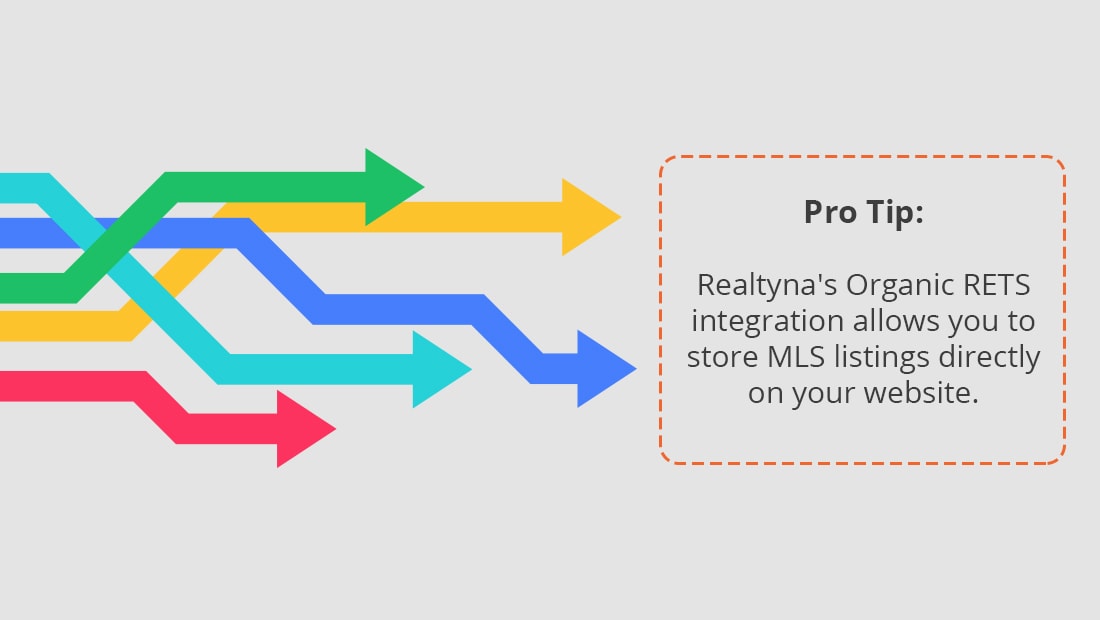 Turn the Pages of Your Website into Indexable Ones.
Organic MLS integration turns your single listing pages into indexable ones. What is an indexable page? This type of page is seen by Google and more likely to turn a result when searching. In a nutshell, it means that while searching and scrolling through many pages that Google will browse, your website has a fat chance to hope for a headline.
Fast and Regular Updates.
When working in a business, especially such a vastly changing industry like real estate, you definitely want to stay in tune with the market and be aware of every trend going on. It's essential if you want to stay current in a real estate business. With RETS/RESO Web API technology you will get the fastest updates of the listing which will allow you to always stay on top.
Organic MLS Integration Generates More Leads.
With Organic MLS, your website is more frequently browsed than IDX websites. There is a fat chance that searching for real estate properties, willing and eager homebuyers will stumble upon your website and your agents will get more leads. Moreover, with Realtyna' s WPL plugin, you will get many useful features that will generate more leads. Here are some of the features that Realtyna WPL plugin offers:
Property tags

Custom search bar

Social media share

Favorites
Pay One Time and Get Lifetime Updates.
In contrast to other integration solutions, Organic MLS integration offers a one-time license purchase. It's especially comfortable for real estate agents that are planning long-term marketing campaigns. Aside from paying once, with Organic MLS integration, you will get regular, lifetime updates.
Why Organic MLS Helps You Generate More Long-Term Leads?
As already mentioned, Organic MLS main target is SEO of your website, it helps boost the visibility of your content. So, how does it help generate more leads? Here is the thing, SEO does not go away without a trace if your website remains online. Considering this fact, it can be safely said that if you produce high-quality content and stay on top amongst your competitors, your website will continue to attract more leads.
P.S Here is a useful link if you still have questions about Organic MLS integration How Does Organic MLS Integration Generate Leads?