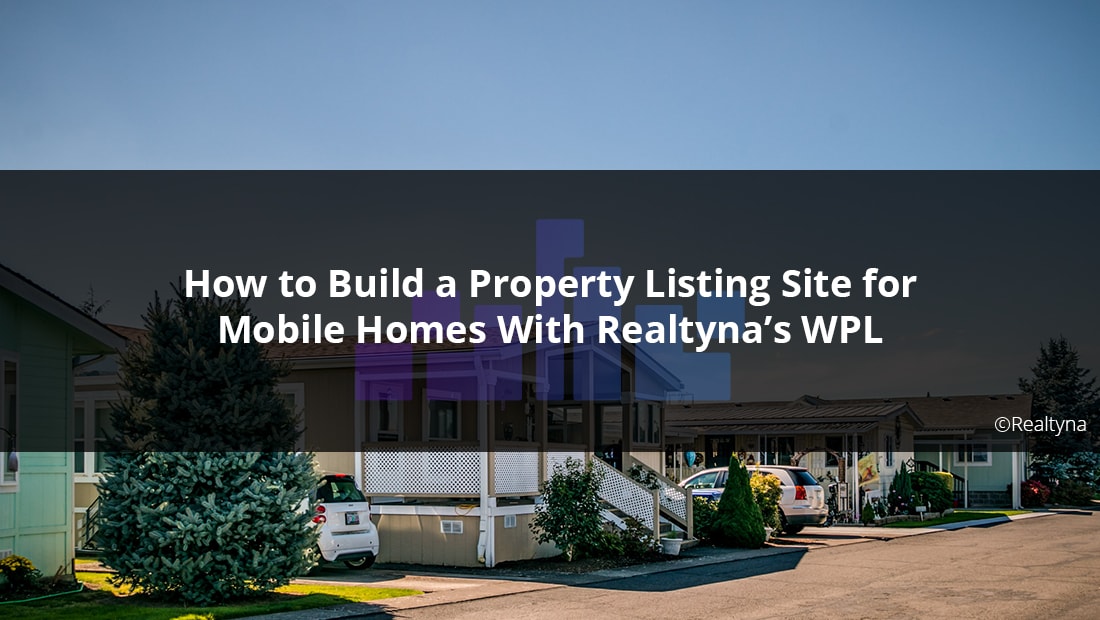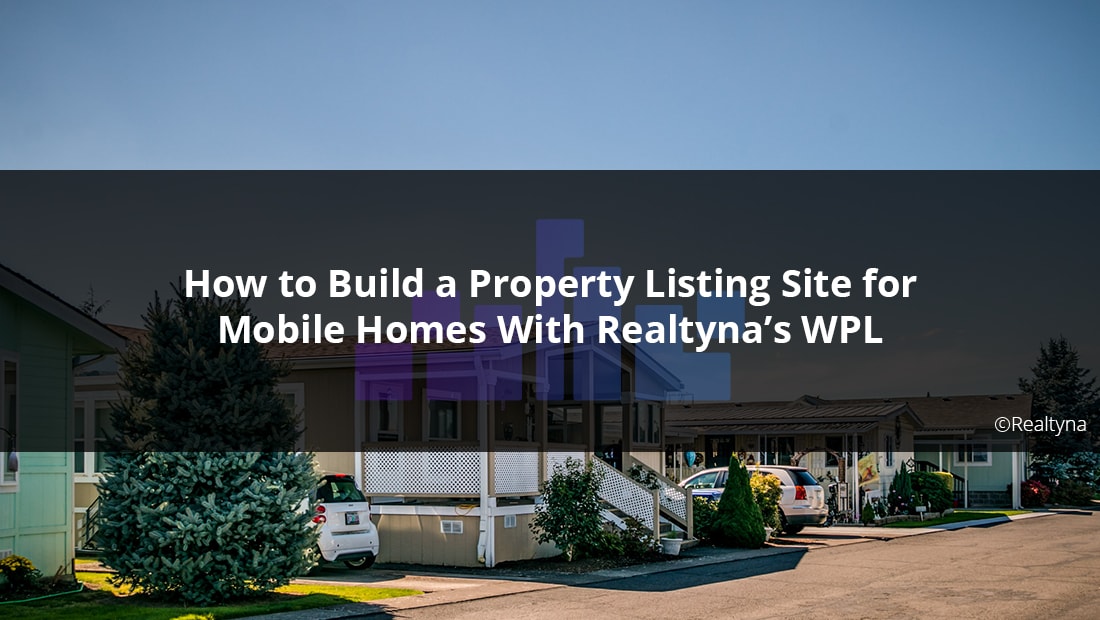 How to Build a Property Listing Site for Mobile Homes With Realtyna's WPL
28 Jun 2019

Posted at 10:00h
2 Comments
Define custom listings such as mobile homes or prefabricated homes and create a property search website for marketing and sales.
Mobile homes are a niche property listing type. Some agents specialize in mobile homes because they have an expertise in this type of real estate sale. Others want to narrow their business focus and capture an audience. Whatever the motivations, mobile homes offer a unique and profitable venture in real estate.
But their uniqueness can sometimes make it difficult to acquire or publish listings. Using Realtyna's WPL, you can create your own mobile home listings and publish them online. If your MLS offers mobile home as a property category or description, you can also use WPL (along with Organic MLS Integration) to download and publish them automatically.
What Is Realtyna's WPL?
WPL is an advanced real estate plugin for WordPress that allows you to transform an ordinary WordPress site into a real estate powerhouse. WPL has a flexible data layer that allows you to define new listing types, features and amenities. You can also pair WPL with Organic MLS Integration to connect to your MLS and import listings.
How Can I Use Realtyna's WPL to Create My Own Mobile Home Listings?
Creating a mobile home listing with WPL is easy.
Step 1. Install WPL
WPL Pro is made available upon purchase. Download and install it to your WordPress site like any other plugin.
Step 2. Add Mobile Home In WPL Data Structure
From your WordPress dashboard, navigate to WPL > Data Structure. Click the "+" to add a new property type.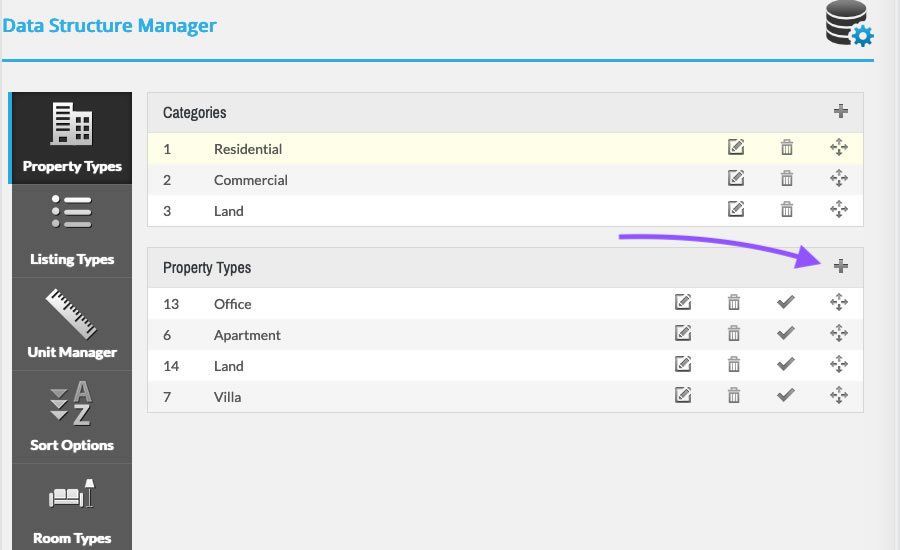 Step 3. Choose a Category and Save
Select Residential category and click save.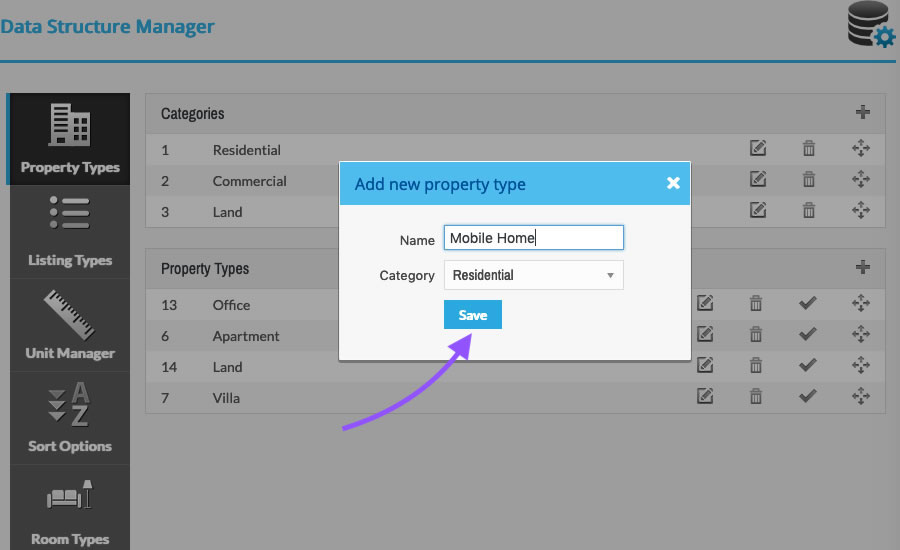 Step 4. Create New Listing
Navigate to WPL > Property manager. Click "Add Listing" then select mobile home as property type.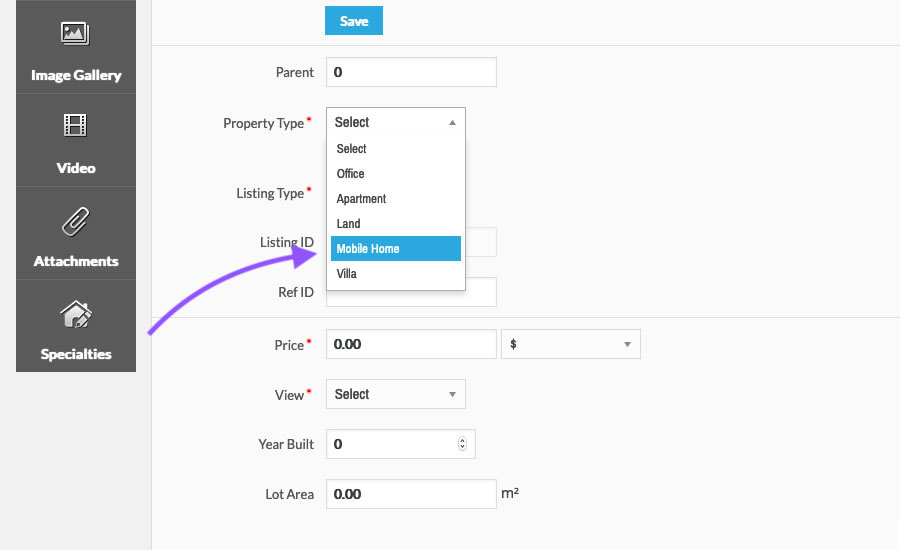 That's it! You've successfully created a new mobile home listing in WPL. Now you are ready to edit and publish this listing like any other.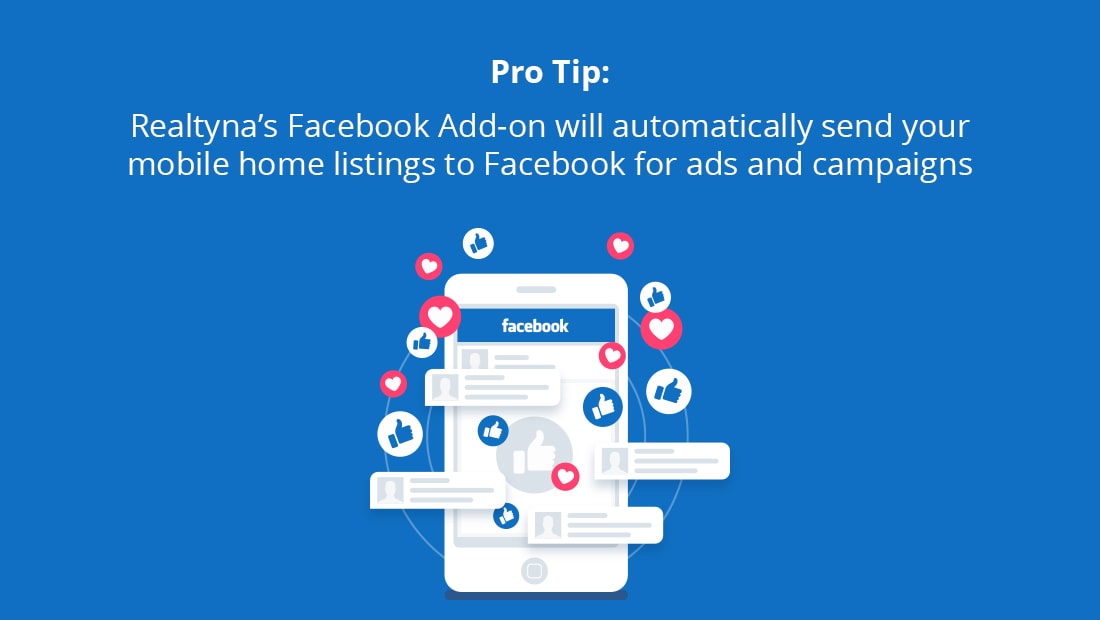 How Can I Use Realtyna's WPL and Organic MLS Integration to Import Mobile Home Listings From My MLS?
Importing mobile home listings from your MLS requires some database experience to set up the data feed. Realtyna technicians will take care of these steps for you.
Step 1. Install WPL and Organic MLS Integration
Download and install WPL Pro once your purchase is complete. Install Organic MLS Integration from Purchased Add-ons.
Step 2. Acquire MLS Credentials and Access Database
Insert your RETS username and password into the MLS Add-on and connect to the MLS.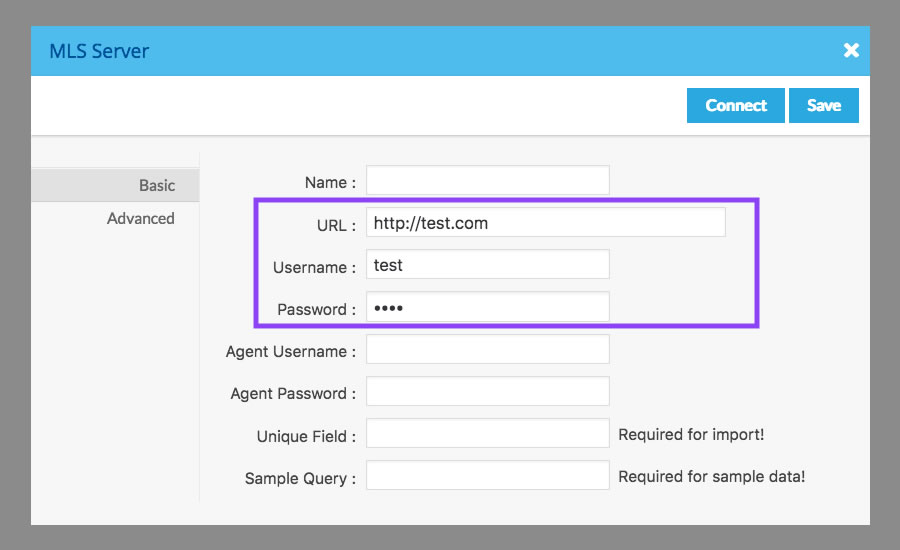 Step 3. Query the Database for Mobile Homes and Other Listings
Map data fields between the database and your website. Then, query your MLS database for the property listings you want to import.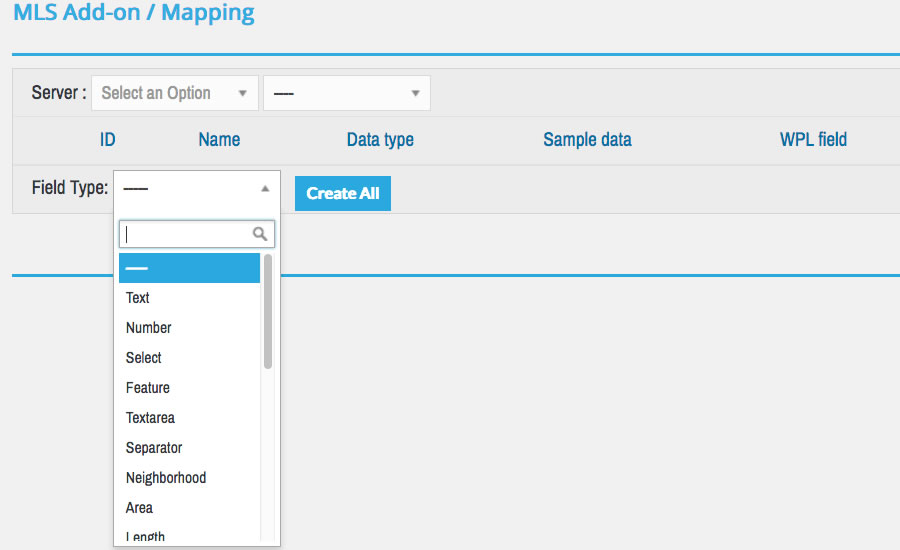 Step 4. Import and Verify
Import the mobile home listings and verify import accuracy through front and backend quality checks.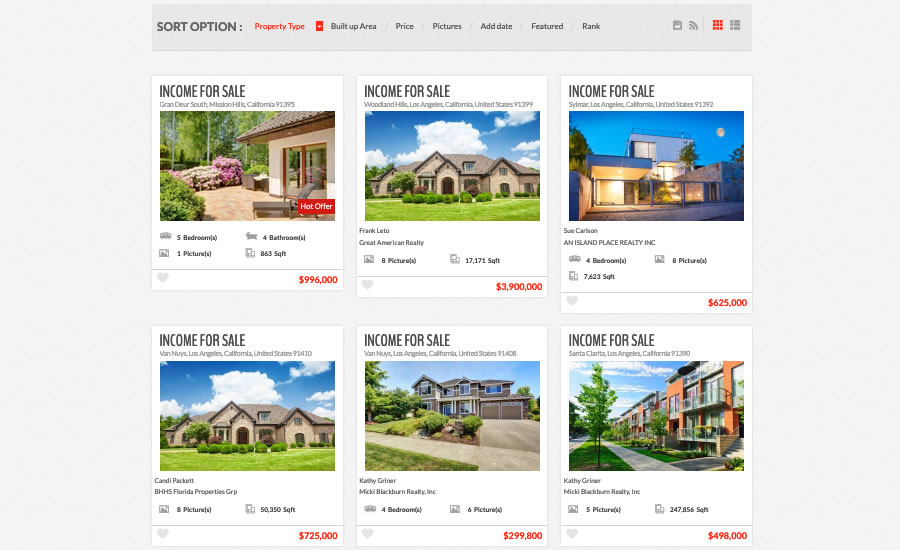 Now you know how to build a property listing site for mobile homes with Realtyna's WPL. Questions or feedback? Leave them in the comments. Or form more quality content, check out How to Reduce Bounce Rate on Your IDX Real Estate Blog and List of Universities That Offer a Degree in Real Estate