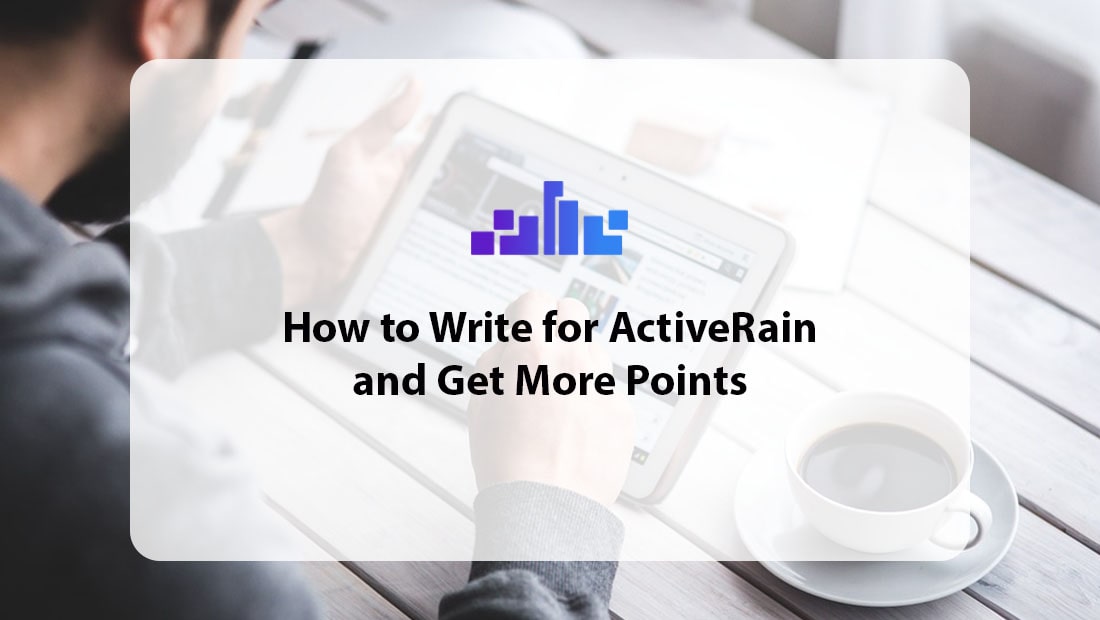 How to Write for ActiveRain and Get More Points
20 Jan 2020

Posted at 11:00h
6 Comments
Blogging has taken off in the real estate industry. As more and more agents shift online, it pays to produce and share valuable web content that can help you attract leads.
One of the best forums to do this is ActiveRain. In this blog post, we will show you how to write for ActiveRain and get more points.
What Is Active Rain?
ActiveRain is a professional social networking site for the real estate industry where users create and share blog posts on best practices, personal stories, and other experiences in the business of selling homes.
With more than 300,000 members and 4 million blog posts, the site serves as a knowledgebase, support system, marketing tool, and catalyst for collaboration among its members.
Its real estate focus and clear community guidelines also have fostered a unique culture that is more helpful and altruistic than some alternatives.
While it is free to join ActiveRain and start blogging, only those with a paid Rainmaker account will see their posts indexed by Google and available on the wider web.
How Do the Points Work?
As with other social networks, you can like and share on ActiveRain. But the site also employs a points system that rewards users that engage with the site and provide useful blogs. Points are granted for scoring events such as publishing a new post, receiving a comment, and getting featured.
The points generally serve to quantify someone's influence on the site. But there is a financial incentive to accumulating points as well. Once you reach 500,000 points your paid Rainmaker account becomes free.
How to Write For ActiveRain and Get More Points?
Writing for ActiveRain is similar to writing for other platforms, but there are some important differences. The nuances of the community should be acknowledged and incorporated into your posts. Here is a step-by-step guide to help you succeed on the site.
1. Choose a Subject or Keyword
The first step to producing a good blog post for ActiveRain is to choose a good subject. This should be something that adds value to the community.
Remember that ActiveRain is a community of real estate professionals. So what attracts views on the general web, may not generate much interest here. Take a post titled "What Is Real Estate?" for example. You may want to save this for a less experienced audience.
So what can you write about?
Think about your experiences in the real estate industry. Any "lesson learned" moments that come to mind have potential as an ActiveRain post. Here are a few other subject areas that tend to do well on the platform:
Tech Tips

Marketing Strategies

Social Media Advice

Productivity Hacks

Client Stories

Professional Successes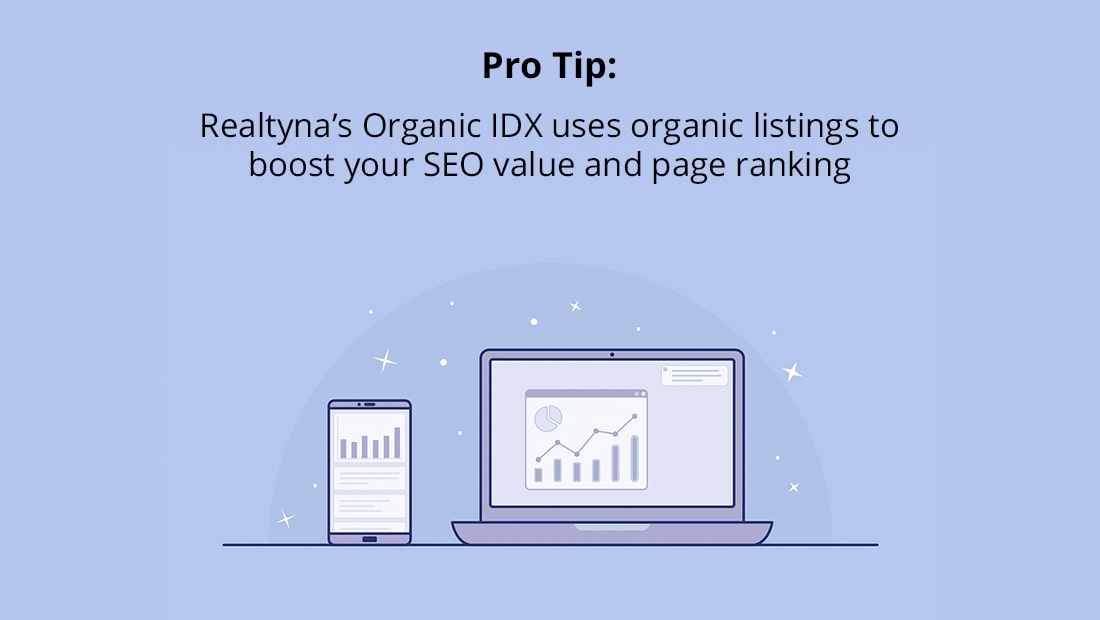 2. Read What Other Rainers Have Written
Once you have chosen your subject, do a search and see what other ActiveRain users have written. Familiarize with what is already out there and make sure you are covering fresh territory
If you find a wealth of information already on your subject, do not despair. Simply shift your angle a bit to explain why your experience was different. Or write a response to someone else's post. Good ideas always find a way to be written.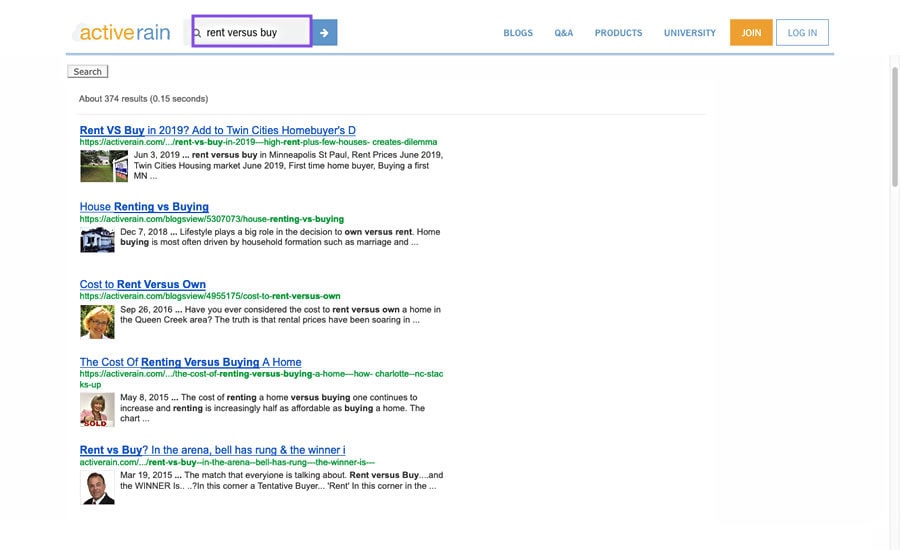 3. Commit to Writing the Best Post on Your Subject
You may not have been the first, and you certainly will not be the last to write about your subject on ActiveRain. But your post can remain relevant and continue generating points if it is the best. You should aim to write the definitive post on your subject.
This means your post should be the best researched, have the most relevant photos, and be the most insightful. You want your readers to find your post and leave thinking they have everything they need to know on the subject.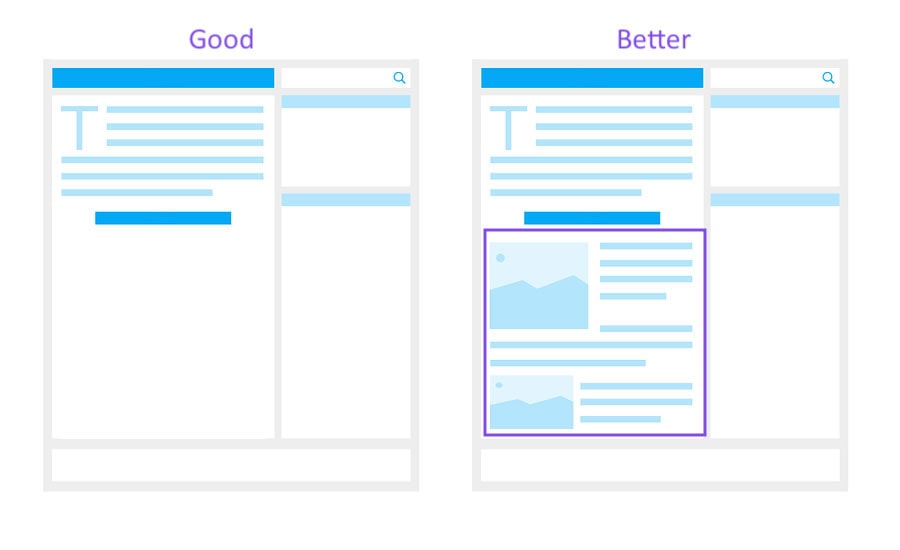 4. Orient Toward a Popular Blog Series or Group
Your points will come from the quality of you post. But there are a few things you can do to make sure it gets found and shared. ActiveRain hosts more than 7,000 groups where Rainers post, share and comment on specific content. If your blog topic fits, you may choose to write for one of these groups. For example, any best practices you employ may go into the Best Practices group. Stories of perseverance might be good for Bartender, Make it a Double.
Some prolific Rainers also publish blog series that serve as a sort of round up of the best posts across the site. Check out Kathy Streib's What I Learned This Week at Active Rain and Carol William's Second Chance Saturday as examples. You may think about an angle that works with these blog series.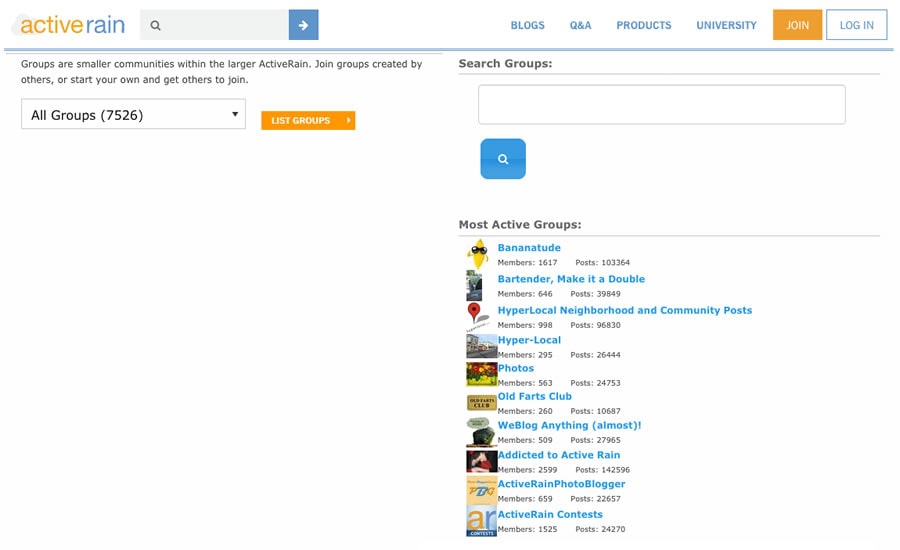 5. Choose a Catchy Title
Your title is important on ActiveRain. Many readers will find your blog by scrolling through a list of other blogs. So your title should be something that helps you stand out. It should be short, clear, and it should pique the curiosity of the reader.
Your title should be relevant, and searchable. But because most people will find you from within the site, you do not need to stick to strict SEO rules.
"The Funniest Thing a Tenant Ever Did to Me" is a great blog title example. It conveys the blog topic and makes you wonder what happened.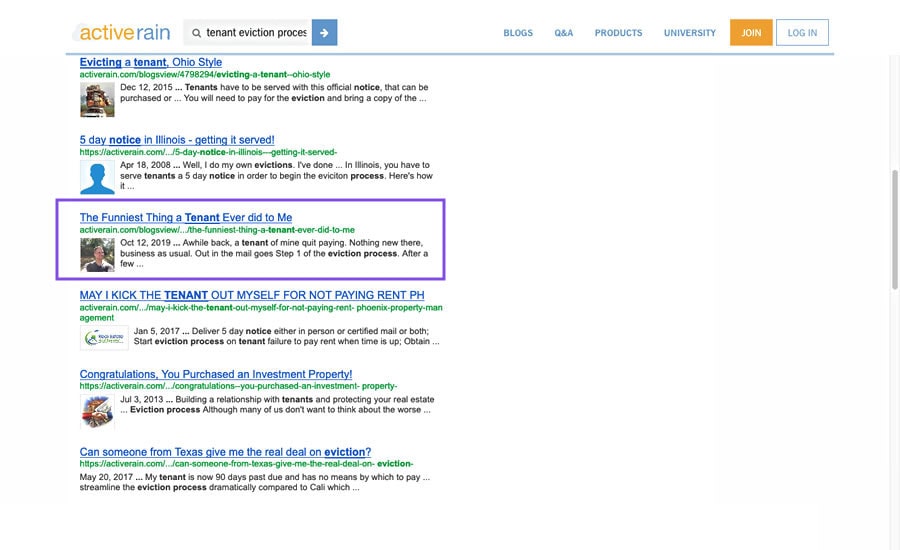 6. Write a Short, Engaging Lead
You have your blog subject and title. This is enough to get readers on your page. Now you need to draw them into your post. To do this you need to write an engaging lead.
This will be the first paragraph of your post. It should tease your blog without giving away all the goods. There are many many types of leads. Here are some of the most popular. Be creative and find what works for your post.
Summary
A summary is the simplest lead form. It provides a short, clear preview of the content ahead. This is often the type of lead you will find in the newspaper providing the who, what, when, where, why, and how of a story. This lead type could work well for a market report or some other kind of real estate news. Here is an example of a summary lead from John Pusa.
Declarative
A declarative lead uses a short, bold statement to draw readers into your article. This statement may only be tangentially related to your blog subject, but it should be interesting enough to get people to keep reading. Here is a successful declarative lead employed in one of our ActiveRain blogs.
Anecdotal
An anecdotal lead will tell a short story in the opening paragraph. This story should be related to your blog but it does not need to tell the story of your blog itself. Here is a good anecdotal lead from Ron and Alexandra Seigel.
Question
A question lead will pose the pose the question your blog seeks to answer. This can be good for how to or informational posts. Here is a question lead on one of our WordPress IDX instructional blogs.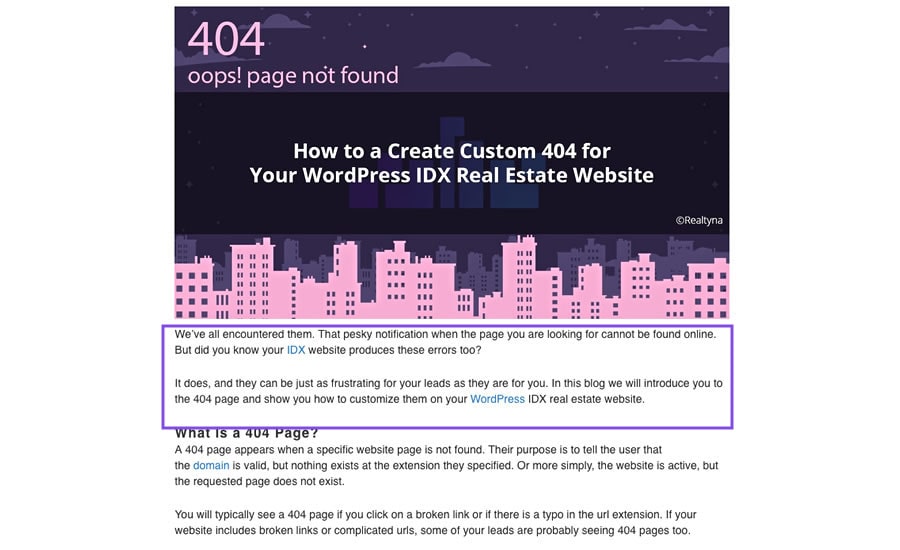 7. Fill Out the Body
After writing the lead, you are free to write the rest of your blog. The writing on ActiveRain is more freeform than other mediums. A wide range of posts—from long form to listicles—get featured regularly. So you do not need to follow any particular formula. But there are a few things to keep in mind as you are filling out your post.
Emphasize The Timeliness of Your Post
Posts that do well on ActiveRain seem to appear at just the right time. They make you pause and wonder "why didn't I think of that?" If there is something about your post that makes it particularly important today, do not let it go unsaid.
Be Inspirational in Your Tone
On ActiveRain, your audience are your peers in the real estate industry. While there certainly are places on the site to vent, the way to lead is to inspire.
Don't Be Afraid to Get Personal
ActiveRain is not Twitter. Its unique culture means you do not have to be so guarded. You can expect less trolls and provocateurs, and hopefully it stays that way.
Add Photos/Screenshots
The most popular web content are photos and videos. ActiveRain is no different. If you have images or videos to support your blog, add them.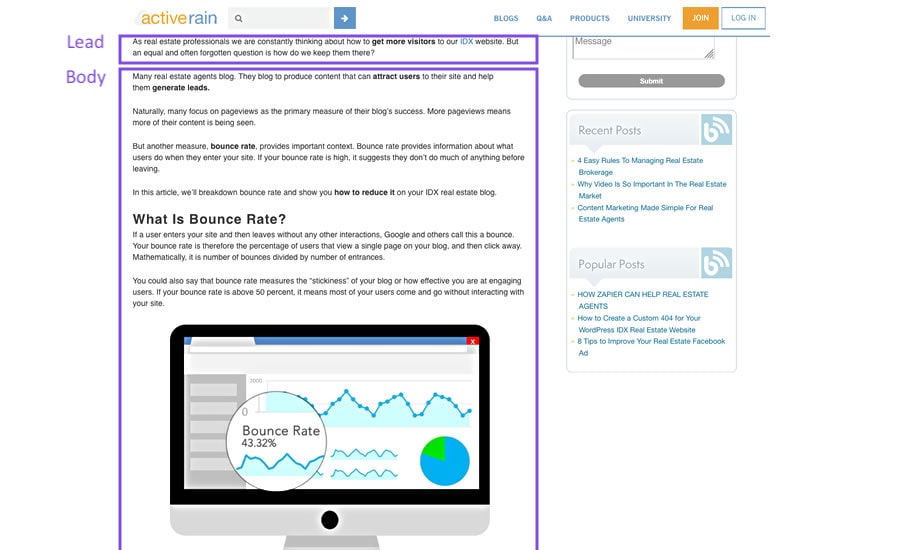 8. Engage
Of course succeeding on ActiveRain depends on more than your writing. You also need to be a consistent contributor to the community. You should engage with others, provide useful comments and be a positive influence. Here are some suggestions to backup your blogs with active engagement.
Post 3-5 times a week

Comment on other blogs

Respond to comments on your blog

Reblog posts that you like

Suggest posts to be featured

Bookmark other blogs

Join groups

Invite others to join the Rain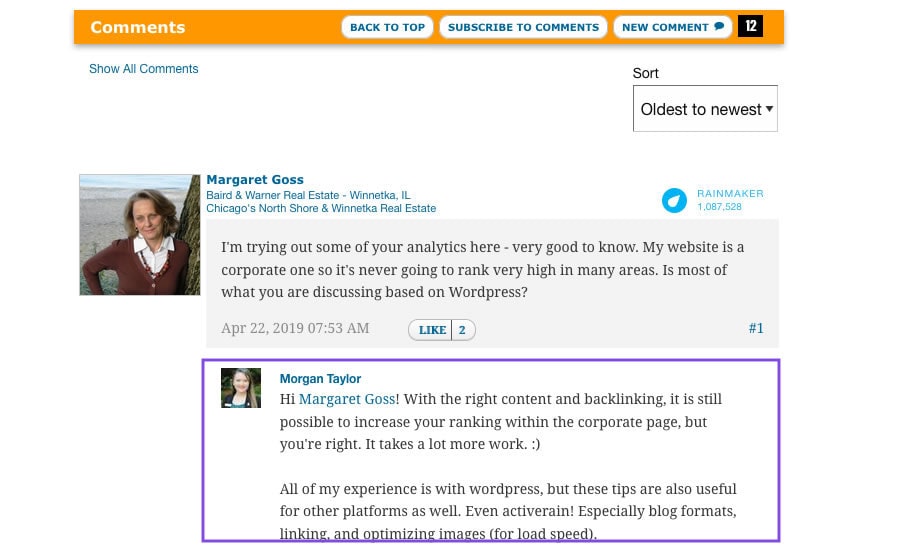 That is it. Now you know how to write for ActiveRain and get more points. Longtime Rainers, did I forget anything? Leave your tips in the comments. For more real estate blogging tips from Realtyna, check out How to Blog Faster and Produce More Content For Your IDX Real Estate Website.