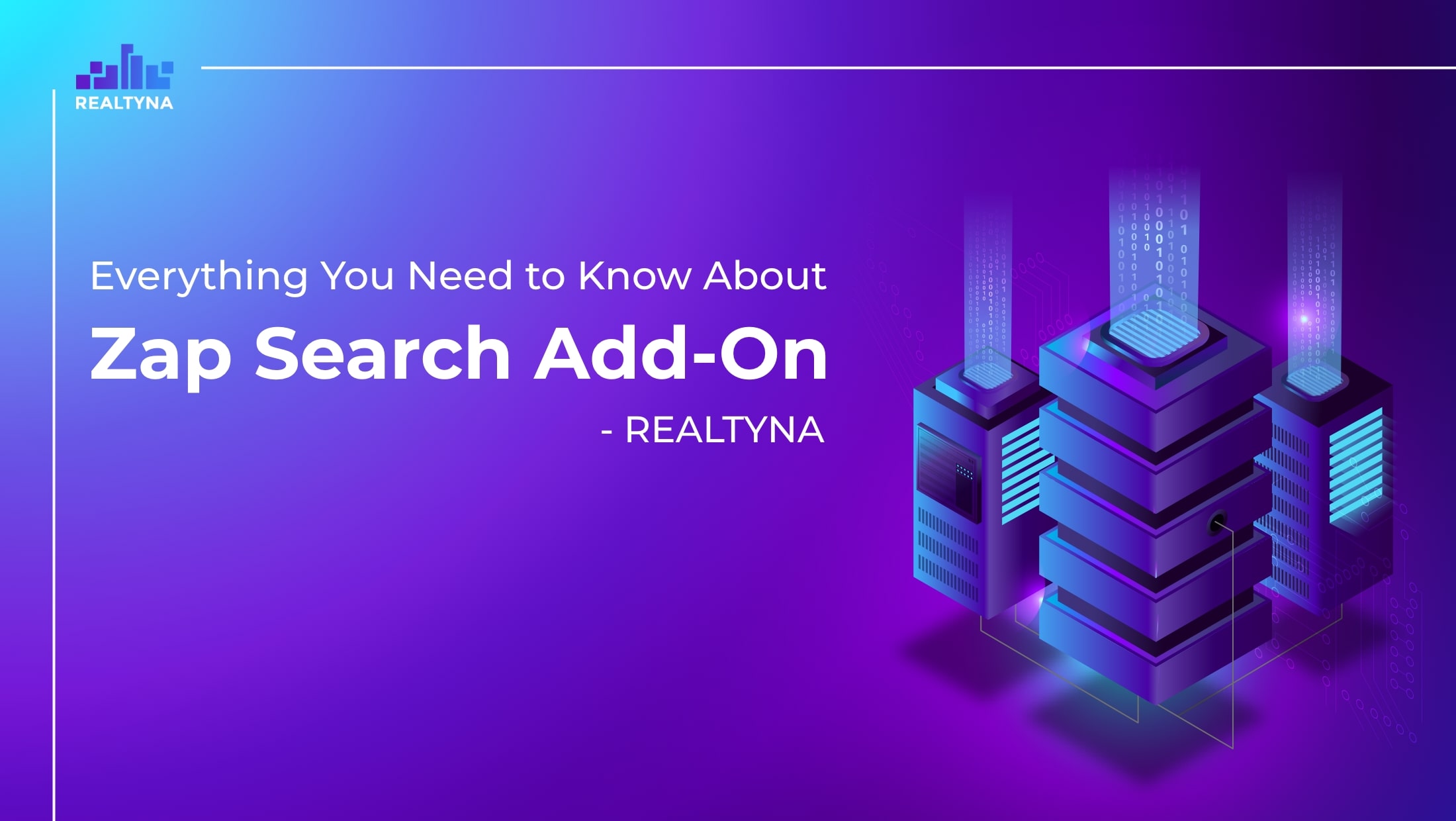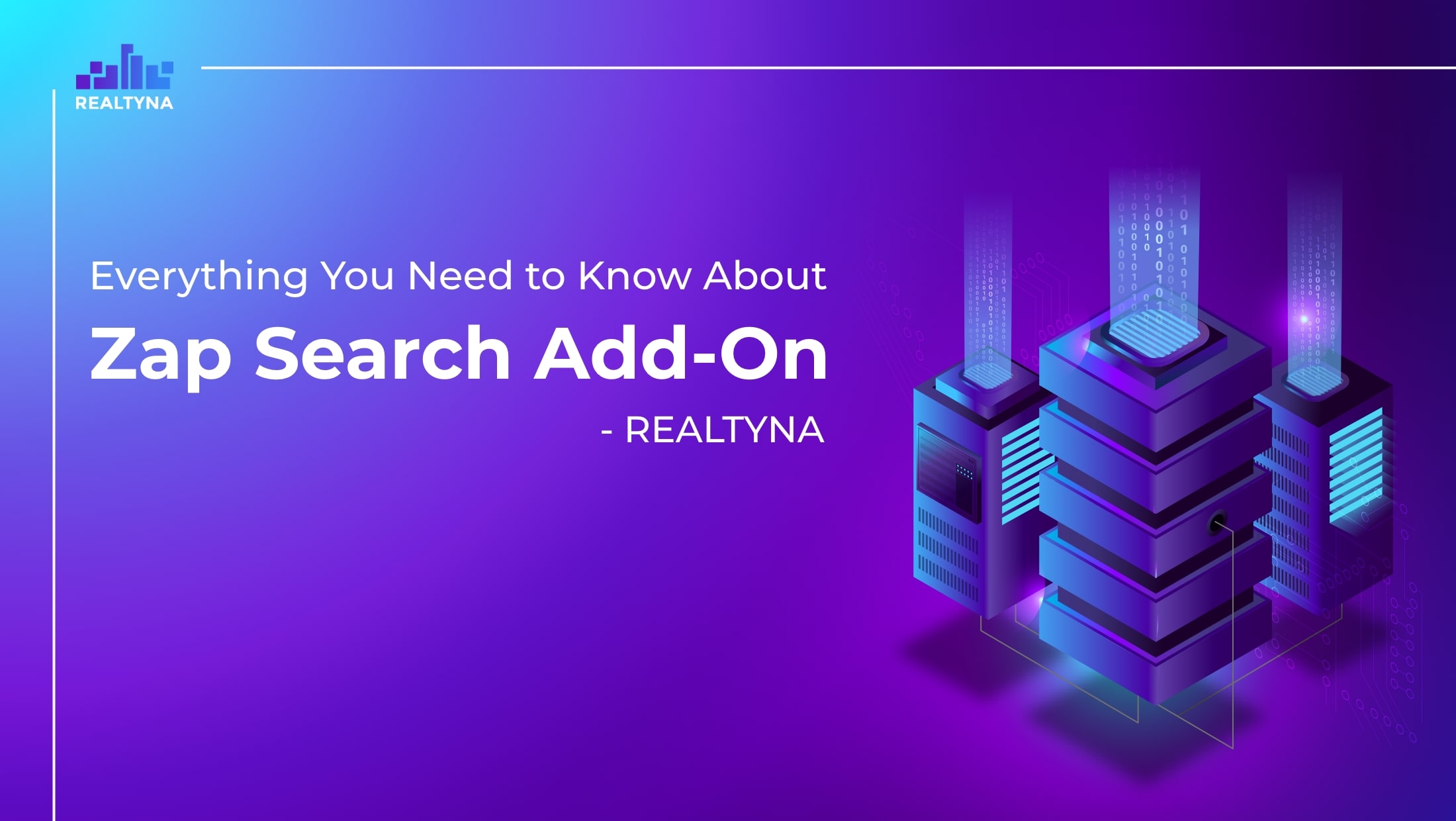 Everything You Need to Know About Zap Search Add-On – Realtyna
20 Dec 2021

Posted at 09:00h
0 Comments
In this age and time where everything is going digital, all businesses, especially real estate professionals, must stake their claim in the digital realm. Rightfully so, many brokers and agents are slowly getting accustomed to the new norms of the real estate world—that is, disruptive technology. And are receptive to the wave of digital disruption in the real estate industry. The question here is, are they doing so effectively? Do they attain their goals? Do they get to their target audience and create more business for themselves? Well, when talking about digital presence, most individuals immediately think about social media. However, this is just a tiny part of a business's digital presence.
The first place people go to when searching for information is Google or other search engines. And with an established online presence, your business might be one of those that pop up on the search results. However, you need a professional website for your real estate brand for this to be possible. Creating a website is easy. What is more challenging is having your business show up in these search results to generate new business. Several factors such as mobile-friendliness of a site, speed, ease of use, quality, optimized search and social media, overall real estate website performance, and a lot more affect a website's ranking on google. And in this article, not only will we explain how these factors significantly improve your website's performance, but we will talk about the real estate add-on that can help you streamline this process without any hassle and get your website performing better.
What Are the Qualities of a High Performing Website?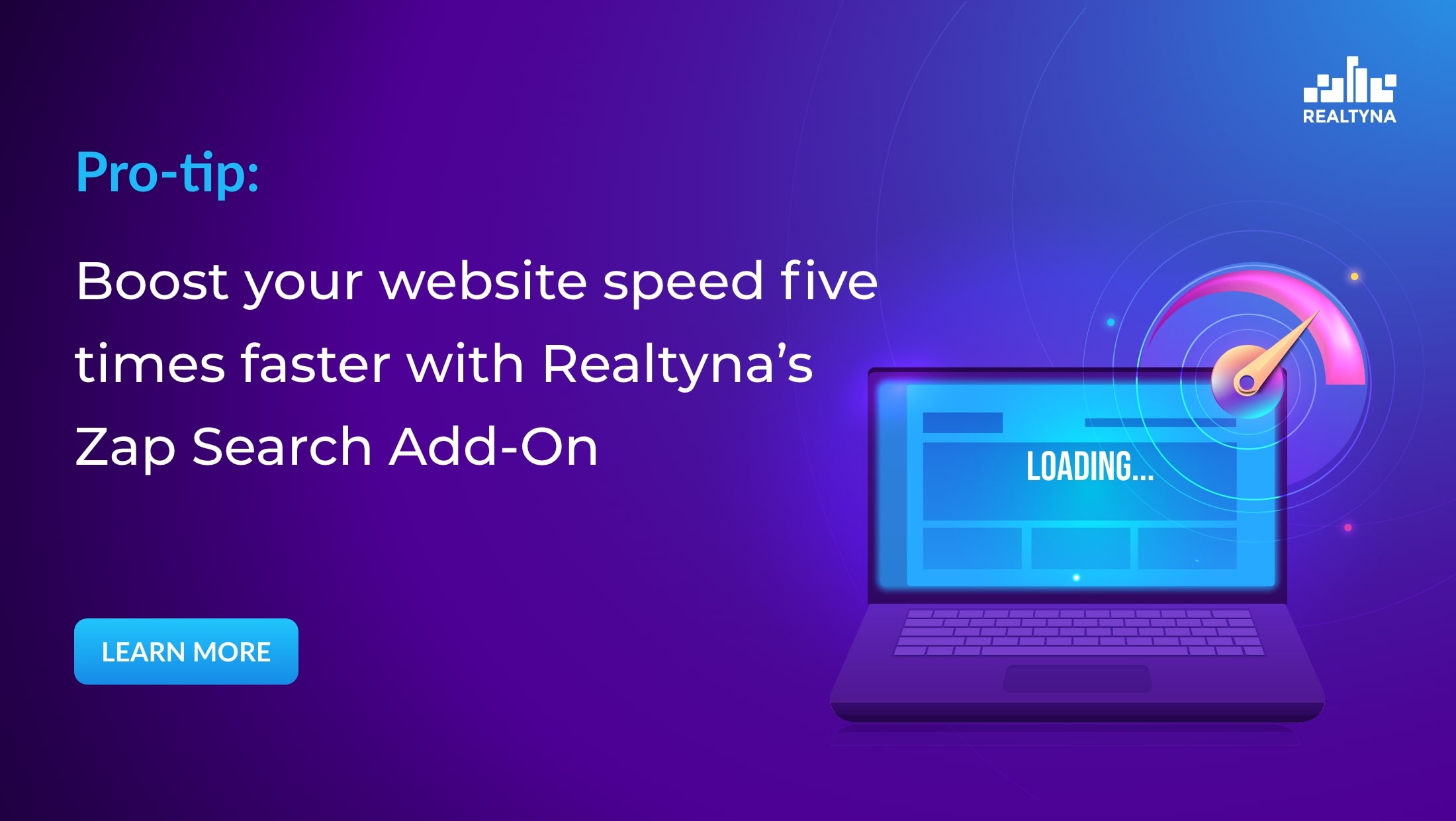 Your website is your organization's storefront. And for it to break through and convert visitors into engaged customers, it has to be of the best quality. Here are top features that your website should have:
Mobile and user-friendly

Easy of use

Good quality and functional design

Easily accessible

Fast load times

optimized search and social media

Great content and more.
Many factors come into play for a real estate website to deliver these results to your target audience. That is why Realtyna has taken all these needs into consideration and has come up with an ultra-powerful tool- Zap Search Add-on that helps real estate professionals, even those without any coding skills, deliver these results to their users and stay ahead of the competition while ranking at the top of search results.
What Is Zap Search Add-On, and How Can Real Estate Agents Benefit From This Tool?
Zap search Add-on is an ultra-fast and feature-rich real estate WordPress plugin available for WPL websites. It is an open-source analytics and full-text search tool that lets you configure many listings in split seconds while maintaining a good SEO balance on your IDX website. With the Zap Search Add-on, you can boost many listings simultaneously, aggregate information in a matter of seconds, and handle all structured data.
An interesting fact about this plugin is that even though listing huge amounts of data slows down the performance of most real estate websites, the Zap Search Add-on is designed to handle large amounts of data in a matter of milliseconds. So when it comes to building a robust search engine, Zap Search can provide all you need while also allowing users to derive meaning from your data at scale.
Furthermore, Zap search is a powerful tool that can be used not only for search and speed but also as a platform for analytics. It is typically a speedier solution for real estate websites with many listings and a large amount of sophisticated data.
Zap Search Add-On Features
Five times IDX website speed boost

Highly customizable, accurate search location and better text matching

Overall website performance boost

New "Best Match" sort option

In-built polygon and radius map search

Supports search features like select to search, text, and more

instant results with advanced search suggestion

Easy installation and support from a team of hands-on Realtyna designers
Click here to try the free Demo.
With this plugin, you have all you need to establish an IDX website that converts.
Thanks for reading!
For more information on how to improve your real estate website's performance, read our articles:
Effective Ways to Improve Your Real Estate Website Performance
Website Speed Optimization: A Beginner's Guide
And for lessons on how to build a successful real estate website, advanced technologies, and tips to help your real estate business grow, register for our webinars.