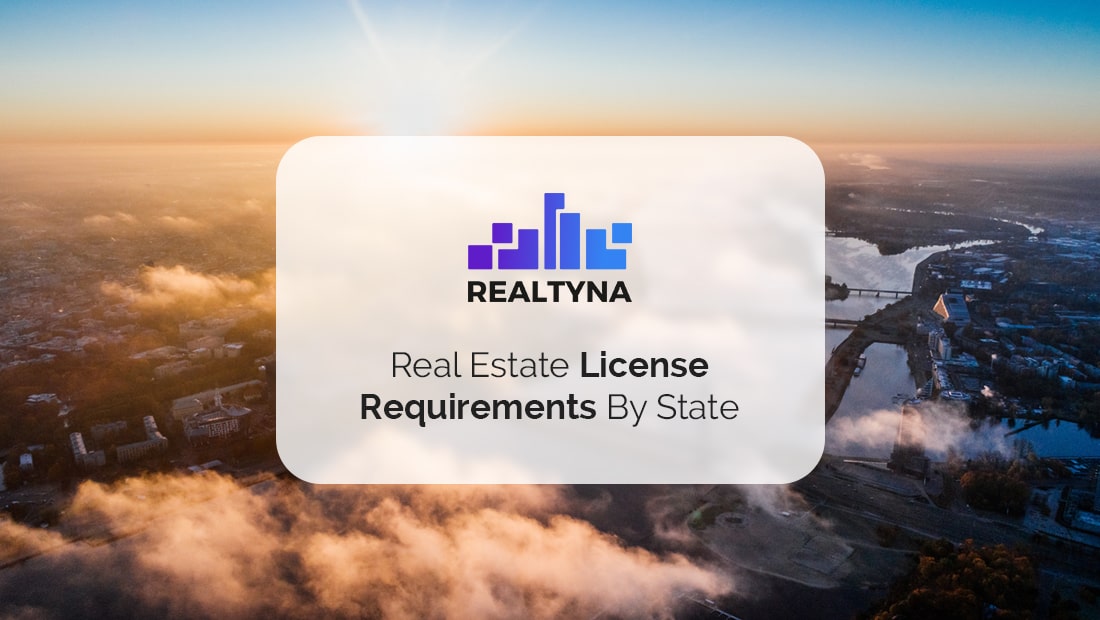 How to Become a Real Estate Agent in the United States

Posted at 10:09h
0 Comments
To become a real estate agent, typically you need to be 18 years old, have a high school diploma, complete 40+ hours training, and pass an exam. Though these license requirements vary by state.
So you want to become a real estate agent. That's great! Maybe you came to the conclusion that real estate is right for you. Maybe you did some research on the job market and found that now is a good time to get into real estate. Whatever your reason, real estate can be an invigorating and fulfilling career.
To become a real estate agent you will need to research your state's licensing requirements and register for the appropriate classes and exam. We'll help you get a head start on that below.
But before you enroll, here are a few things to keep in mind.
What Do You Need to Know Before You Start a Career In Real Estate?
Starting a career in real estate can change the trajectory of your life. But it doesn't happen for everyone. To maximize your chances of success, consider these points before you begin the licensing process.
1) Make sure you speak to other agents
For all you know about the industry there is even more that you don't know. Getting your real estate license takes time and money, so you want to be absolutely sure about your decision. Activate your networking skills, speak to multiple agents, and try to get an understanding of the ups and downs of the industry.
2) Start thinking about your brokerage
As a new agent you are going to need to partner with a broker. Choosing your broker will be the most important decision of your early real estate career. You should start researching now. Try to find the trainings, technology, and assistance the brokers in your area offer, as well as the fees they charge.
3) Know that real estate is competitive
One of the great things about real estate is the low barrier to entry. You don't need to take out tens of thousands of dollars in school loans to make a solid career for yourself. But the downside to this is that a lot of people try to make it in real estate. Every year, new agents are entering the market with new skills and new energy. To stay on top, you are going to have to adapt and continue adapting from day one.
4) Plan for a slow start
As a new agent, it's going to take time to get your feet under you and start making commissions. So you need to make sure you have a way to support yourself in the first few months. Some agents ease themselves into the industry by working another job. Some rely on savings. Whatever you do, make sure you have a plan.
4 Tips For the Real Estate Licensing Process
If you still think real estate is right for you, it's time to start working on your license. Here are some tips.
1) Consider All the Paths
Every state requires a licensing exam. But many offer several options in the steps before the exam. For example, some states allow you to count college courses toward your licensing preparation. Consider all the paths to licensing because you may already have a head start.
2) Take Your Exam Quickly
Many states give you a small window to take and pass your exam after completing the required courses. So make sure you take your exam quickly. You want the information to be fresh in your mind, and you want flexibility in case you need to reschedule.
3) Multiple Tries
Some people fail the real estate licensing exam. It happens. Many states will allow you to retake the exam without retaking the required courses. You should know, however, that there may be an additional fee to retake the exam, and some states limit the number of tries you get.
4) Prioritize laws and vocab
The pre-licensing courses can be intense. Many cover 60+ hours of material in a few short weeks. The breadth of subject matter means you are going to need to prioritize. Most people have a general sense of how the real estate industry works even without taking the courses. So focus on the hard stuff—laws and vocab—to get a better understanding of the technical aspect of real estate.
LUKE'S TIP 1:
How Hard Is the Real Estate Licensing Exam?
Many real estate licensing exams are quite challenging. They will ask you to complete 110 questions in 150 minutes, or something similar. Still, it is rarely the difficulty of the exam that causes people to fail but mistakes they make during preparation.
Procrastination, failure to follow a plan, and lack of concentration are the real barriers to passage.
How Much Does It Cost to Get a Real Estate License?
Most states require a license application fee and an exam fee on top of the fees you pay for your pre-licensing course. These fees of course differ based on the state and the course provider you choose. Total fees often range between $400 and $700, but can surpass $1,000 in some cases.
Real Estate License Information By State
If you want specific information and resources for your state, check out our MLS Provider Coverage Map. We cover general requirements/eligibilities, exam information, fees, and additional resources.