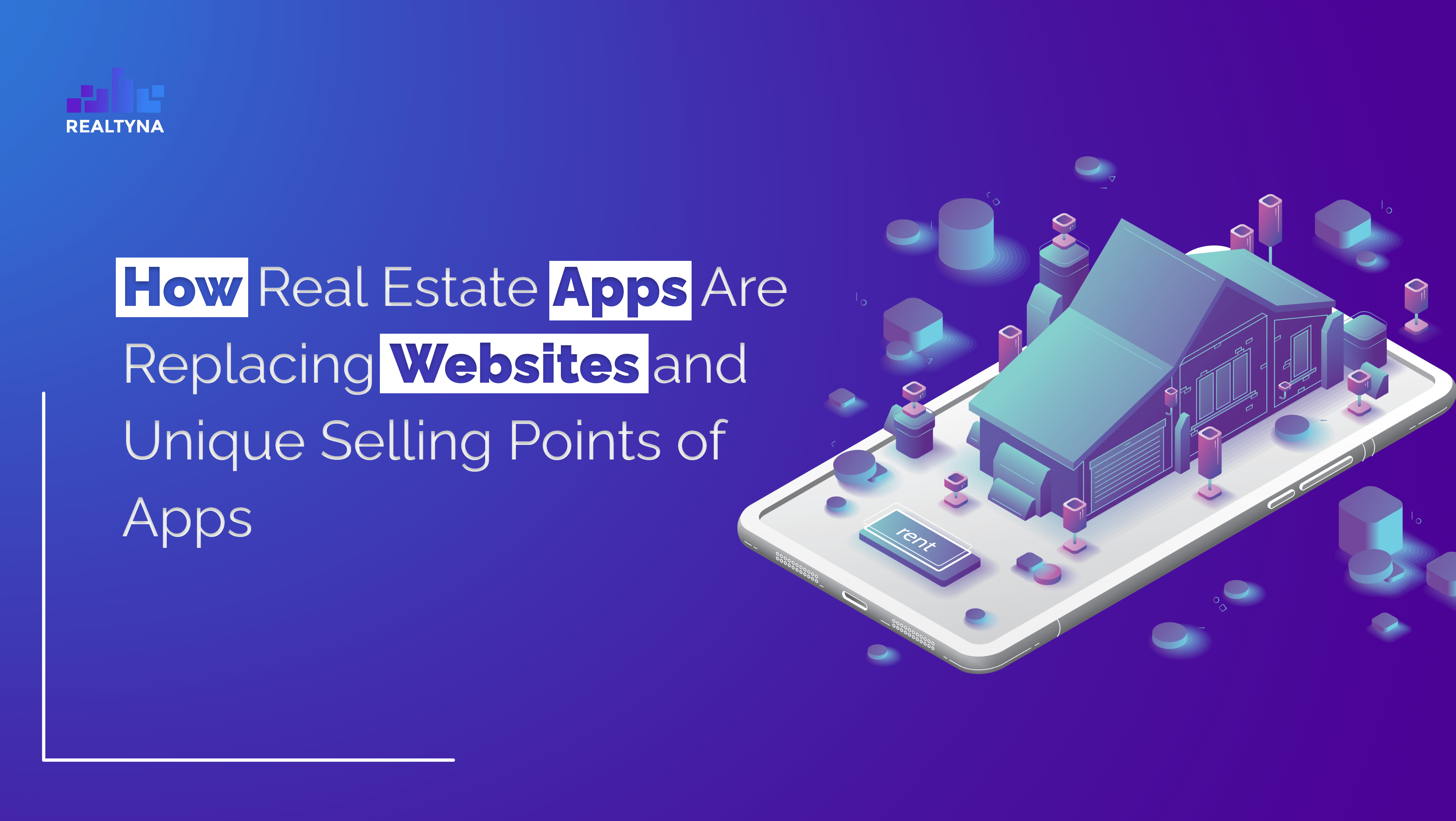 How Real Estate Apps Are Replacing Websites and Unique Selling Points of Apps
09 Aug 2022

Posted at 11:00h
0 Comments
Did you know that mobile real estate apps are slowly replacing websites? This might come as a shocking wave to many people, given that websites are a thing now. However, let's take into consideration the fact that almost everyone throughout the world owns a smartphone. We will see how inevitable it is for mobile apps to take over websites. This is largely because most smartphone users find it more convenient to use apps on their devices as it is much faster and offers a better user experience.
This is not to say that websites are going obsolete, but that adding mobile apps to complement an existing website is a step towards placing your business ahead of the ever-increasing competition. Continue reading to learn more about how apps replace websites in the real estate business.
Are Mobile Applications Replacing Websites? And What Are the Selling Points?
Accessibility
Apps are designed to work on mobile devices, which makes accessibility easy and also eases work for both agents and their clients. Sometimes, the complexities of websites can be overwhelming to use. Apps make access to vital information straightforward. One interesting thing about accessibility with mobile apps is that apps make integrating and accessing website information easier.
Personalization
Additionally, real estate apps provide personalization vital for client/user access to real estate products. Also, unlike websites, mobile applications allow agents to personalize their branding to stand out from the competition. The native features of mobile apps allow real estate agents to provide a faster, more intrusive user experience, which is possible through tracking user habits and using this data to provide an excellent experience for the users.

Better User-experience
There's no doubt that customer satisfaction is always key when it comes to providing exceptional services and growing your real estate business. We have all seen the emphasis on user experience as Google and other search engines rank a lot of website performance on the experience of users. With mobile apps, the main focus is the user, providing a hassle-free option for providing all the information you would rather have on your website. Most of the latest real estate mobile applications make it possible for real estate professionals to easily integrate their website information on their website to have everything they need on the go.
Great Communication
Real estate apps serve as a good communication platform. While other platforms' open and click rates are declining, they are soaring. After all. They come integrated with more user-friendly features like push and in-app messages. This allows real estate agents to communicate with clients less intrusively and instantly. Also, clients don't have to wait hours for a response as mobile apps provide instant replies and quicker resolution of any issues.
Additional Features
Furthermore, websites are feature-rich, but they don't offer extra features like phone calls, contact lists, and GPS (some of which can only be possible with plugins to have them on your website) functions, but applications offer these extra features making clients and agents increasingly choosing real estate apps to complement their websites to get more hands-on features and also to provide services while on the move.
Bottom Line
People are fast becoming more familiar and comfortable with real estate apps faster than websites. This does not necessarily mean that apps are replacing websites, but only goes to explain how important user experience is for the growth of your business, making it a must to have such a vital tool for your business growth.
For More Real Estate Tips, Read:
How to Make Your Website Ready for the Buyer Market
ADA and Its Implications for Real Estate Websites