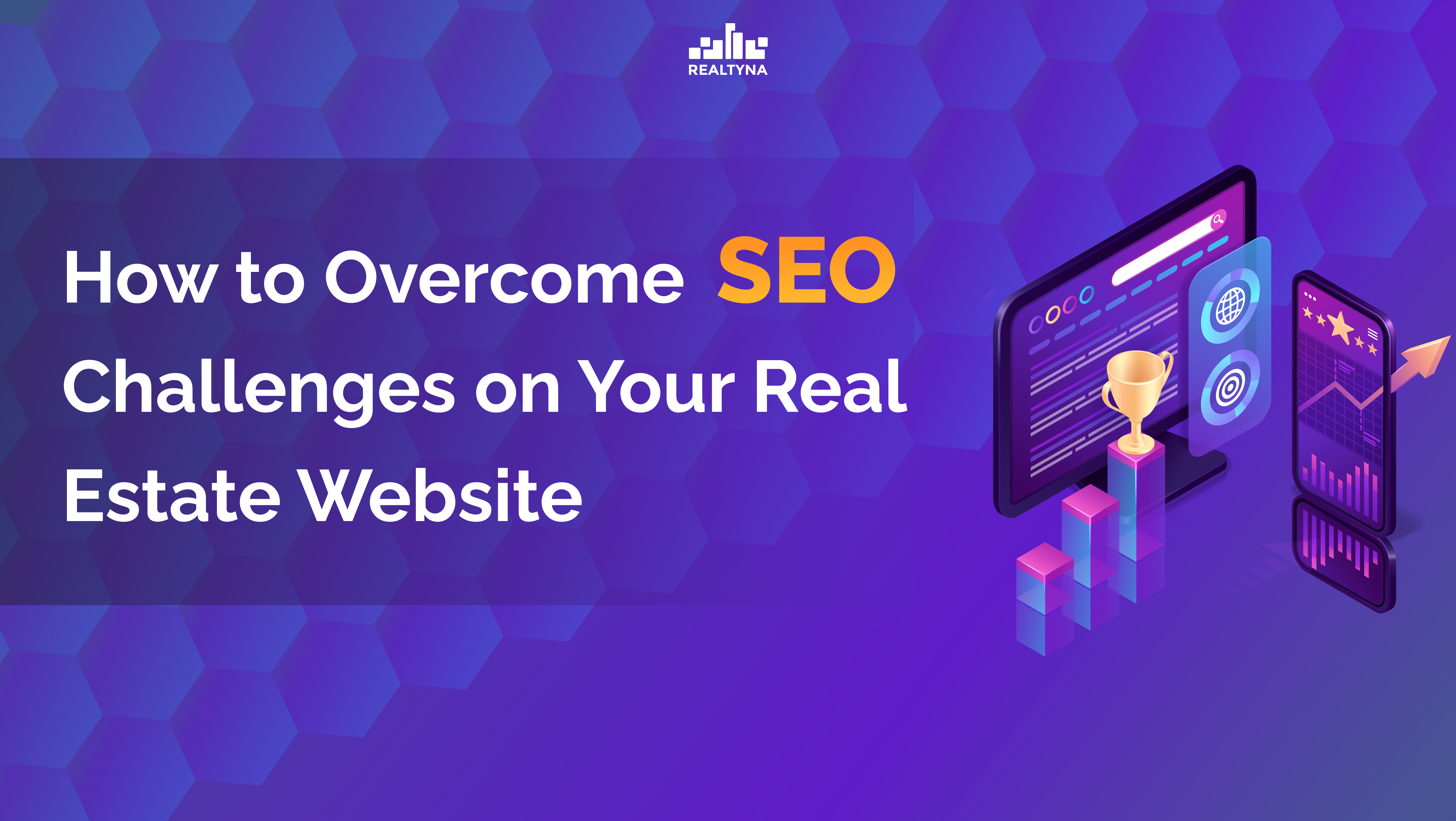 How to Overcome SEO Challenges on Your Real Estate Website
23 Aug 2022

Posted at 11:00h
0 Comments
Search engine optimization (SEO) has become a common marketing strategy for marketing for most businesses, including real estate. However, not everyone is skilled in SEO. Furthermore, it can be very challenging to resolve all your SEO problems without help even when skilled. To improve your website authority and the quality of traffic you get, continue reading to understand how to overcome the most common SEO challenges.
Ways to Solve SEO Problems in Real Estate Websites
Here are some of the most effective ways to overcome SEO challenges:
Proper Web Hosting
One of the top SEO concerns for webmasters is website speed. Sites that load more slowly typically have higher bounce rates, resulting in fewer conversions. Thus, to overcome a slow loading website, choosing a superfast hosting provider ensures your website's security, speed, and maintenance is vital. Check out this ultrafast hosting service which provides everything you need to have a high-performing real estate website.
Use the Best Real Estate SEO Tools
SEO best practices constantly change as Google regularly updates its search services to provide the best experience for users. This could be somewhat of a hassle to keep up with, especially for real estate professionals who already have a busy schedule. However, SEO tools come in handy to resolve all your challenges with search engine optimization. For example, Realtyna's SEO services provide technical and on-page SEO, plugins, PPC advertising, fresh content, articles, videos, and more for those who want to take their websites to the next level but find it a bit challenging to do it themselves.
Enable Browser Caching
By enabling browser caching, your site's data can be saved briefly on a visitor's computer while they navigate. Consequently, transmitting all HTTP queries to the central server is unnecessary, leading to faster load times when the next someone visits your real estate website. However, the period you can store cached data will depend on their browser's setup and the settings for your server-side cache.
Consistent Monitoring
Keep an eye out for the constant changes. Ensure that you correct all errors, double-check backlinks and keep track of keywords. You will need to constantly check and update your website's components relevant to search engine optimization (SEO), as the search engines can change their algorithms at any moment. It is necessary for a real estate website to occasionally update its listings, subcategories, discounts, and sales pages.
Wrap Up
Resolving SEO issues can be challenging, but if you follow these tips carefully, fixing all search engine-related issues will be stress-free.
Read these articles for more information;
How to Improve Your Real Estate Website User Experience by Finding Cached Images
How to Migrate Your Website Hosting Without Affecting SEO
How to Drive More Traffic to Your Real Estate Website Through Speed Optimization