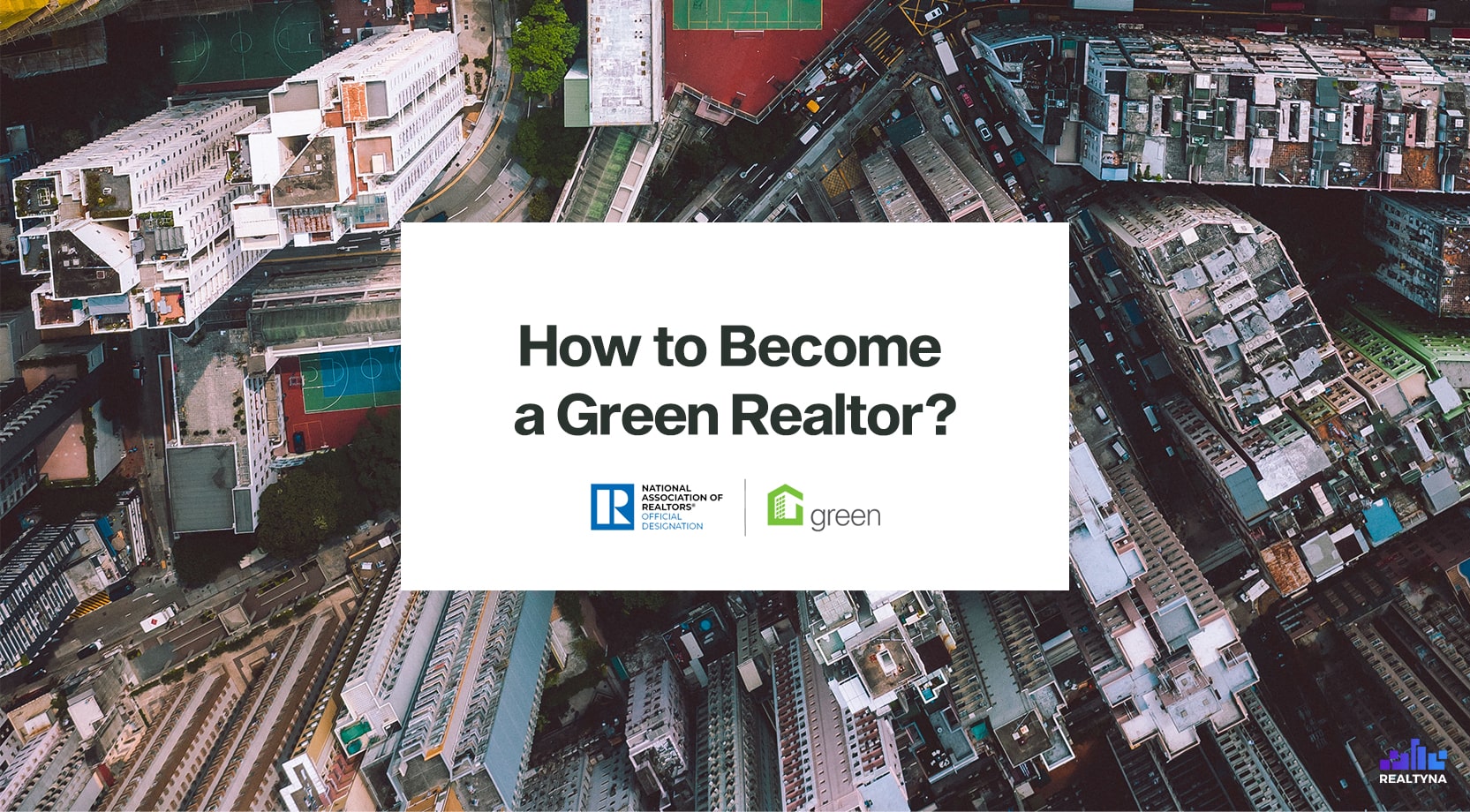 How to Become a Green Realtor?
19 Nov 2020

Posted at 11:00h
0 Comments
The sustainability issue is something that is becoming more and more pressing all over the world. Businesses across all industries recognize how important it is to reduce an energy footprint, thereby balancing profits and environmental impact. Environmental awareness is something that all industries strive to achieve and the real estate business is no exception.
According to the National Association of Homebuilders, real estate clients are ready to pay more if it guarantees the sustainability of their property. Features like energy-efficient appliances, insulation, and solar panels are something real estate clients are really interested in. As the U.S Green Building Council estimates, in the near-future, 40% to 48% of construction will be green. Even though some might say that this is just a trend, experts predict that in the next ten years eco-friendly homes will become a new trend in the U.S.
That's why realtors should be aware of the sustainability issue and how it applies to the real estate industry. If you want to become a green realtor, and work in one of the most profitable, eco-friendly real estate niches, here we present some tips.
How Can You Become a Green Realtor?
NAR's Green Designation is an education program designed by the National Association of Realtors Green REsource Council to provide the necessary information toolkits for future green agents. Through this course, agents learn :
What eco-friendly, sustainable properties are

How the marketing of green homes is different from traditional homes

How to market green homes on social media

Promotional Tools
Please visit NAR's Green Designation program to learn more about this program.
What Is the Process?
In order to become a green realtor, agents need to attend two-courses required by the National Association of Realtors available online:
Green Day 1: The Resource-Efficient Home – Retrofits, Remodels, Renovations, and New Home Construction

Green Day 2: Representing Buyers & Sellers of Resource-Efficient Homes
After completing these two courses, agents will need to pass an exam as well as maintain active membership in NAR's Green REsource Council. After completing all these requirements, you'll be eligible to submit an application. There is no application fee, and maintaining the status of a green realtor is free for one year. After one year, it's $98.50 annually.
Only realtors are eligible for this particular course, but real estate agents can still learn more about the green real estate industry through another organization EcoBroker. EcoBroker is an organization providing education and training programs for real estate professionals both in the U.S and Canada.
P.S Interested in the best real estate reality shows? Check out our article Top Real Estate Reality TV Shows in 2020