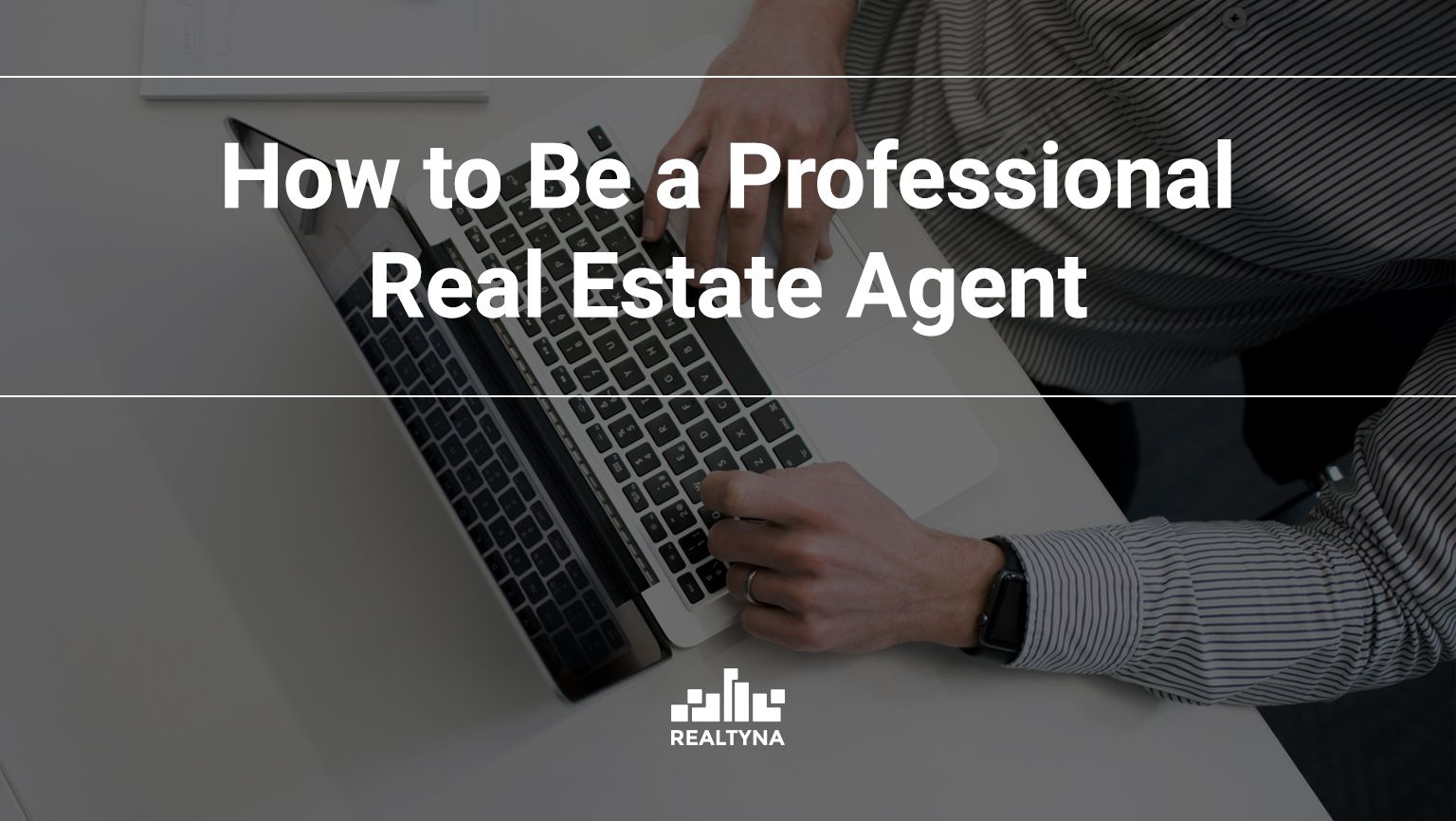 How to Be a Professional Real Estate Agent
28 Apr 2021

Posted at 11:00h
0 Comments
The year 2020 simply made us more engaged in the internet. Because of the pandemic around the world, we lost face-to-face communications, and we began working with the help of the internet. From the start, it was very difficult to be dependent only on the internet, but then we managed to do so.
The year 2021 has started with the vaccine, so soon enough, we will move to face-to-face communications again. Although this was quite easy for us before the pandemic, now, it's a little bit difficult to manage communications again.
Speaking about real estate agents, home owners\buyers are choosing them via the internet, but the time is coming where real estate agents and brokers will have to communicate with customers in person. And if you are going to be one of the best agents in the industry, then this is the right blog to read!

Evaluation
While being a real estate agent, there are several steps you should take to be a professional in the industry. These steps should be taken in order to be a leading real estate agent. This will help you to find a good agent for future collaboration. That's why it is important to understand and follow these steps analyzed below:
Character\Personality
Everything is about trust. You should trust someone you are going to work with. That's why being a real estate agent is not as simple and easy as it seems. Just imagine from a client's perspective. The customer is selling or buying the property, and this is the biggest transaction of his\her life. You are here to help him with it, and here, the trust issues are very important.
What makes trust towards another person? Of course, knowing about his\her characteristics. That's why, it is very important to show that you are the right real estate agent who has good character, is organized and smart, and who will help customers to achieve their goals. Although it is very difficult to know someone's personality from the first glance, it is still achievable by good communication and asking\answering the right questions.
Time Framing
Time management or time framing is one of the important aspects of our life, work and daily routine. Time management gives us an opportunity to have collaboration with each other, and it helps us to get our work done.
There is no exception while being a real estate agent. Of course, if you want collaboration, then definitely, your free time should be matched in order to have a full range of communications when needed. If you have time in the evening, then you should communicate with your customer, who has time in the evenings as well.
Good Portfolio
Before choosing a real estate agent that fits their needs, customers should have general knowledge of the agent's work. This is one of the evaluation tools not only for customers, but for everyone looking to hire.
Speaking of portfolios, you, as a real estate agent, should have a good portfolio about your work. This will definitely grow your audience, and it will help you to become more successful in the real estate industry. Having a good resume will be the next step towards becoming a professional real estate agent.
Get Ready for Questions
Now, when you have a general idea how to be a professional agent and what your personality and time management should be, the next or last step is to answer the questions. You will need to answer some tough questions to make sure your customer knows that you are the right one to choose. Being a real estate agent means you should have answers to questions about property, how you manage selling or buying property and more.
After a small interview, your customers will definitely have a general idea of how you will work with them in future. After the interviewing, you will also understand whether they are ready to work with you or not.
Last Several Words
Being a professional real estate agent is very important and very difficult at the same time. Just imagine, your customers' decisions and future success is dependent on you. So, that's why it is very important to be successful in the industry and show your customers your success.
Want to know more about the day in the life of a real estate agent? Click here to check more information.
Question or feedback?
Leave us a comment below.