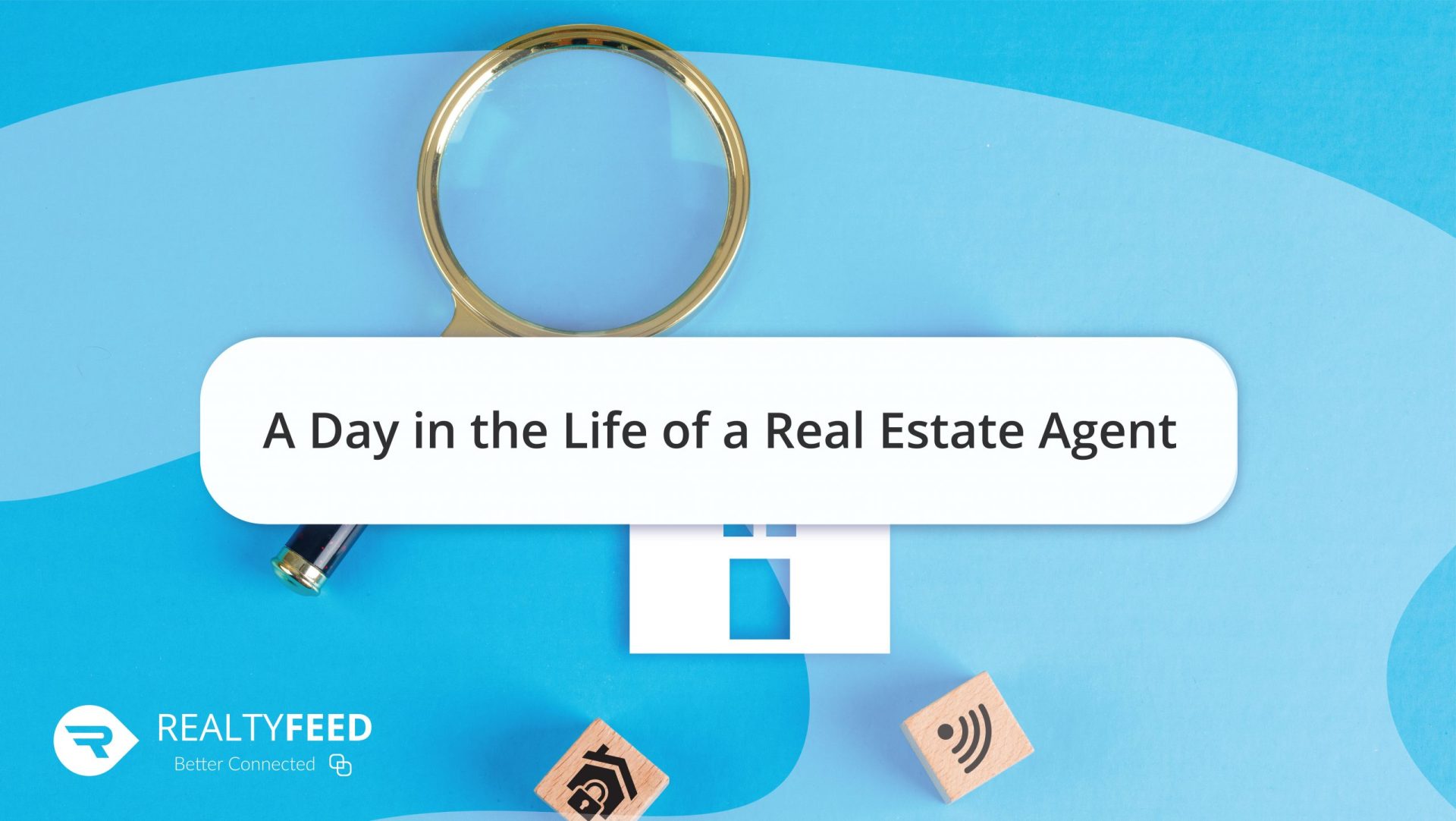 A Day in the Life of a Real Estate Agent
25 Feb 2021

Posted at 11:00h
0 Comments
From a consumer's standpoint, the real estate agent's job is pretty easy and self-explanatory—to sell or purchase the property. But what remains behind the screen is how many steps and tasks agents are taking in order to do exactly that. Real estate agents have many responsibilities, such as:
Networking

Making calls and updating databases

Marketing

Showing listings

Virtual tours

Negotiating

Client meetings

Communication
And these are just a small amount of tasks that real estate agents are performing. Add to that the fact that every task has so many subtasks, it's no surprise that real estate agents are known as masters of juggling a million tasks at once.
But the problem lies in a different area. Yes, agents are performing many tasks, but they also need too many platforms to do it. There has never been a unified platform that provides agents with all necessary tools. This is about to change. But first Let's take a look at some of the platforms real estate professionals are using in order to achieve some great results.
CRM for Agents
Customer relationship management (CRM) software is an important platform for real estate agents. It allows agents to easily manage real estate businesses, starting from contacts, daily calls, follow-ups and more.
Social Media for Real Estate
Real estate agents are no strangers to social media. Starting from general posts and advertisements, real estate agents are using different platforms such as Facebook, Instagram, LinkedIn, and Pinterest to achieve various results including:
Lead generation

Brand awareness

Community engagement

Driving traffic to their website

Growing revenues

Boosting brand engagement
Cold Calling for Lead Generation
Real estate agents have a love-hate relationship with cold calling. Some think it's an old school, but there is no doubt that it's still something that real estate agents use quite often for the lead generation purposes.
Database Tools for Real Estate Agents
One of the most important tasks of the agents is updating the database of the existing clients. There are many platforms that real estate professionals are referring to get a new list of leads.
So, now you see that real estate professionals have to deal with many tasks, and in order to complete them all, they have to use so many platforms.
But we are entering a new era. Realtyna is happy to present a first-of-its-kind lead generation platform for agents.
RealtyFeed for Real Estate Agents
RealtyFeed is a new gamified, lead generation platform designed for Gen Z real estate agents and others. It includes the best features of a property portal and the best features of a social network. RealtyFeed is an exclusive platform powered by real estate agents.
Realtyfeed works not only as a social media app and property listing platform for agents but also as a major lead generation tool. It combines everything you need in one place. Using RealtyFeed eliminates the need to have tons of overlapping software to run your real estate business.
RealtyFeed incorporates all the best features of social media. It helps agents establish a strong community and cooperation by connecting them with each other. RealtyFeed is first and foremost a business development social media platform. Real estate professionals have the opportunity to present their brand and themselves in the best way possible. It's the best business card you can have.
Want to become a part of a change that will shake the real estate industry to its core? Check out Realtyna's limited offer and find out how you can help improve the real estate industry.