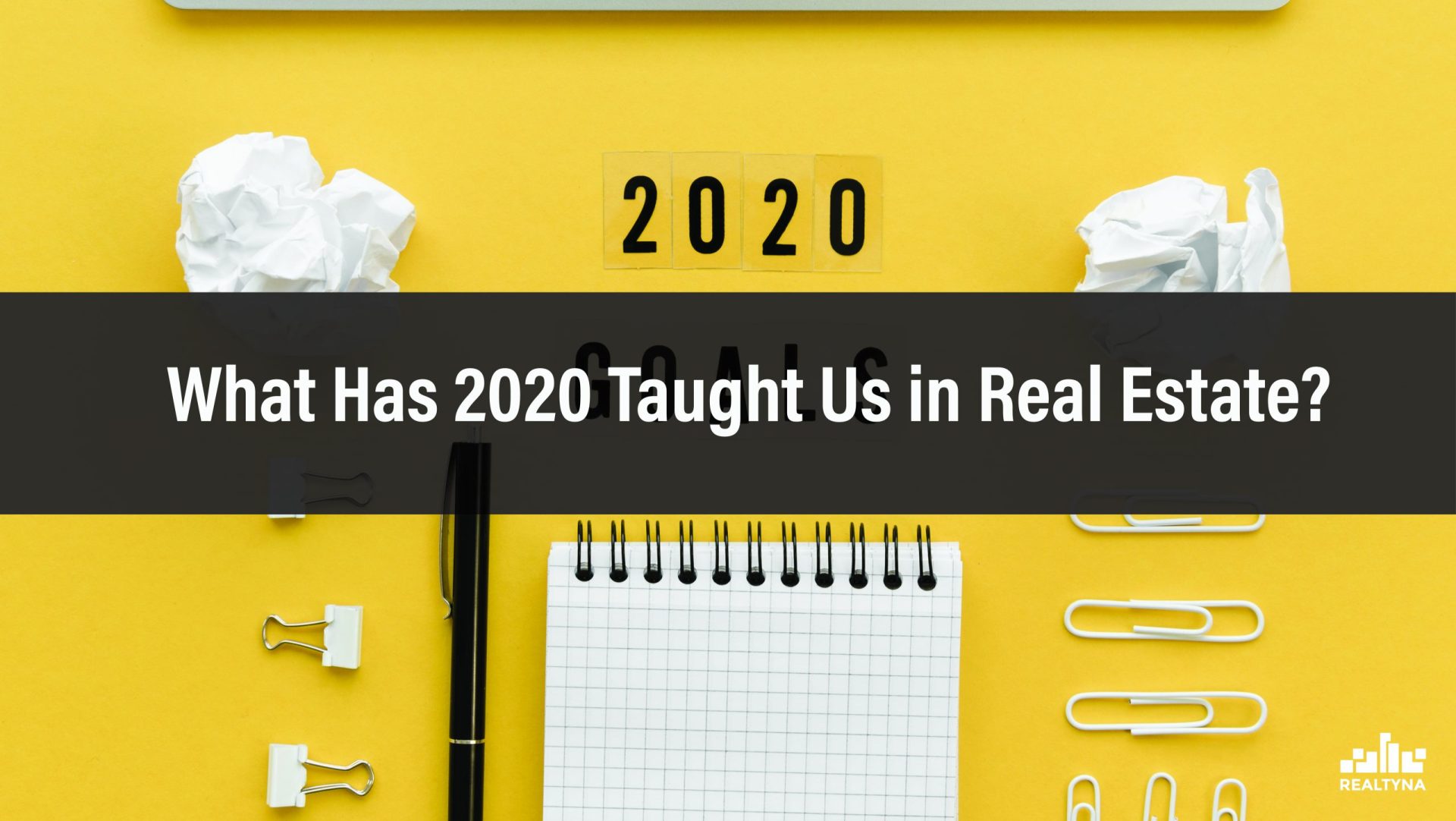 What Has 2020 Taught Us in Real Estate?
04 Dec 2020
Posted at 11:00h
0 Comments
The new year is coming very soon. And as we move past the strangest year of recent times, we can already talk about what this year has brought to the real estate business. What changes has this important industry undergone and how will the experience gained in 2020 help the real estate business in the future?
The changes and challenges were numerous. However, I will try to highlight the most important and necessary lessons.
Always Be Prepared for Change
The year 2020 has taught us that we must always be ready for change. And it does not matter if these changes will be as clear as a global pandemic or not. Always be mobilized to be able to carry out your activities in any reality. Readiness for change does not mean living in fear; it means professionalism. A lot has changed in the real estate business on a daily basis. However, the style of communicating with clients and a changing work regime have had the largest impacts on real estate professionals.

Take Action and Motivation Will Come
Many people often look for motivation to continue their activities. However, this is a very big mistake. One can spend too much time waiting for motivation and the quality of work in today's rapidly evolving reality will fall sharply. So do not wait until you wake up happy to dive into work. Don't think too much about what to do. The main principle of productivity is not to stop. Act constantly, and even if you do not have the appropriate mood and desire , I assure you that motivation will surely come. And when this process is carried out, you will realize that you have very, very little left to reach the goal. Be sure that you work hard and your work will be appreciated.
Proximity to Technology Is Essential
The most unequivocal answer that each of us knows perfectly well is this—2020 has taught us the closeness to technology. Although in recent years technology has become an integral part of the real estate business, this year, as never before, business has moved closer to technology. This new closeness has manifested itself in activating social media, communicating online with clients, conducting webinars, and planning numerous social media activities. Even the most important events in the real estate business were held online. So even though 2020 was full of quite a few challenges, all of this was necessary for the reassessment of our values and for professional and personal growth. And what matters is not the challenges, but how we cope with them in life and what we learn from them. And nothing will be smarter than the hope that we will meet the new year with the accumulated experience and anticipation of new opportunities.
If you want to know more about how to take SEO credit from your MLS feed and ultimate guide to the real estate commissions check out our blog.