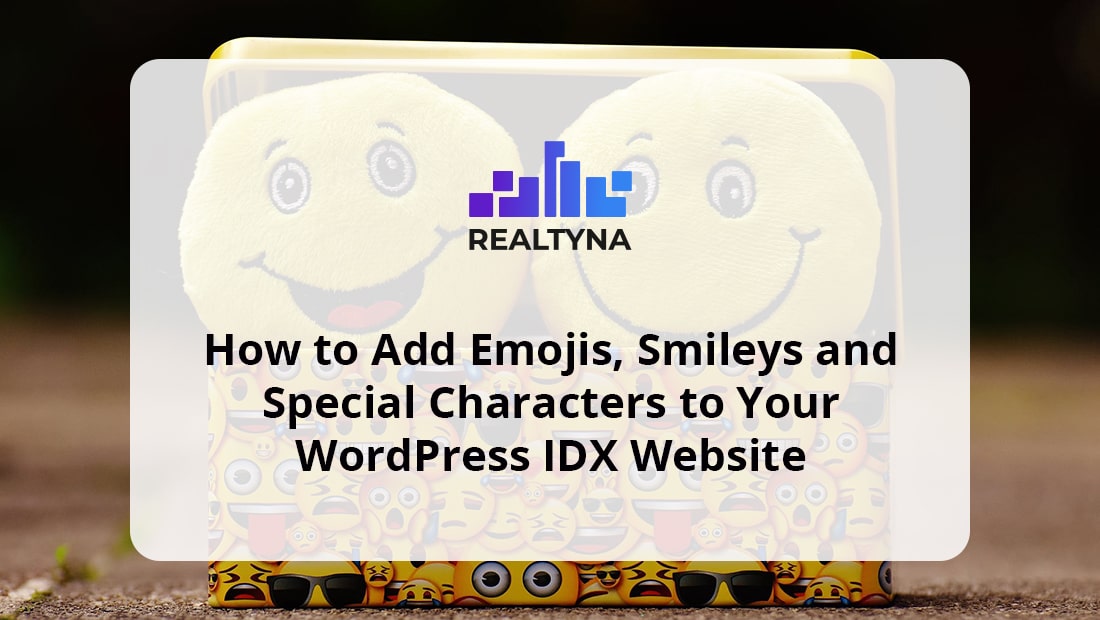 How to Add Emojis, Smileys and Special Characters to Your WordPress IDX Website
01 Jan 2020

Posted at 11:00h
0 Comments
Real estate IDX websites depend on content. And good content has the ability to attract and hold readers.
To spruce up the pages and posts on your WordPress IDX site, you may consider adding emojis, smileys and special characters. These fun elements break up all the text and make your real estate site more approachable. We'll show you how to add them in this blog post.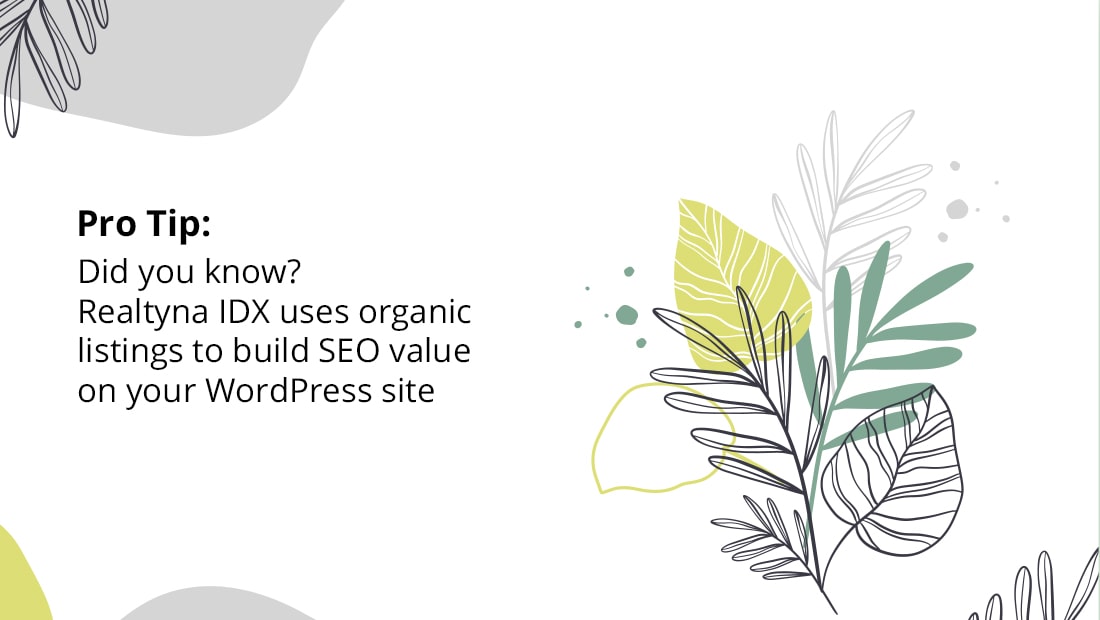 Emojis
WordPress allows you to add emojis directly into the page or post editor. To do this you need to open the emoji keyboard from your desktop.
On Mac you can do this by going to Finder>Edit>Emoji & Symbols. Choose your emoji and drag it into the editor.
On Windows, right click on the taskbar and select Show Touch Keyboard Button. Click the new keyboard icon in your taskbar and select your emoji.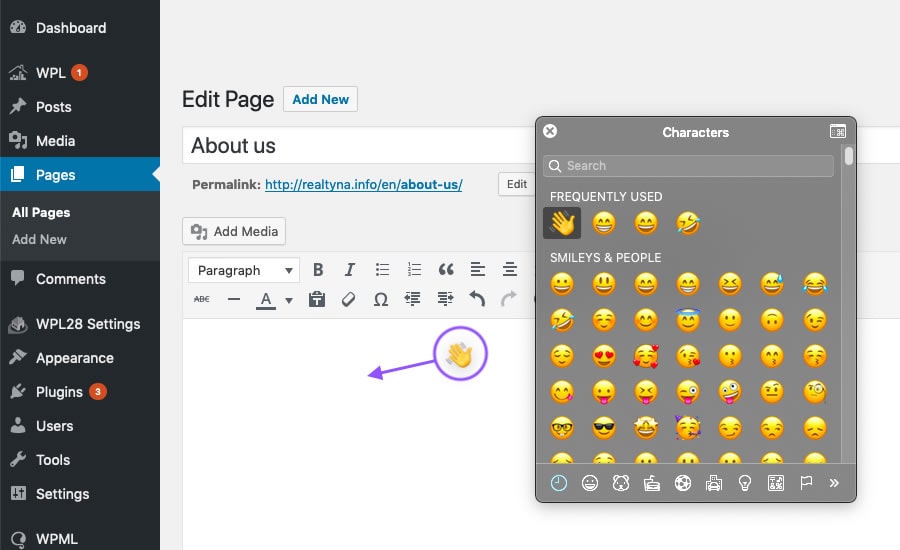 Smileys
Smileys are the simple form of emojis consisting of various smiley faces. You can type these directly into the editor using characters and WordPress will automatically convert them to graphics. Here is a list of common smileys you can use on WordPress.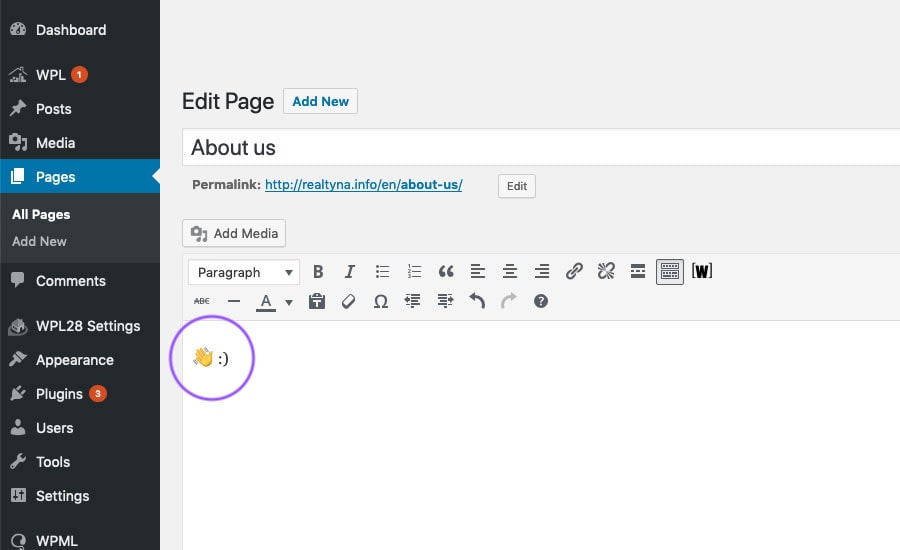 Special Characters
To insert special characters, you should first make sure that your editor toolbar is showing all options. To do this, select the toggle icon directly to the left of the [W] button.
Then, select the omega icon for the special characters pane and choose your character.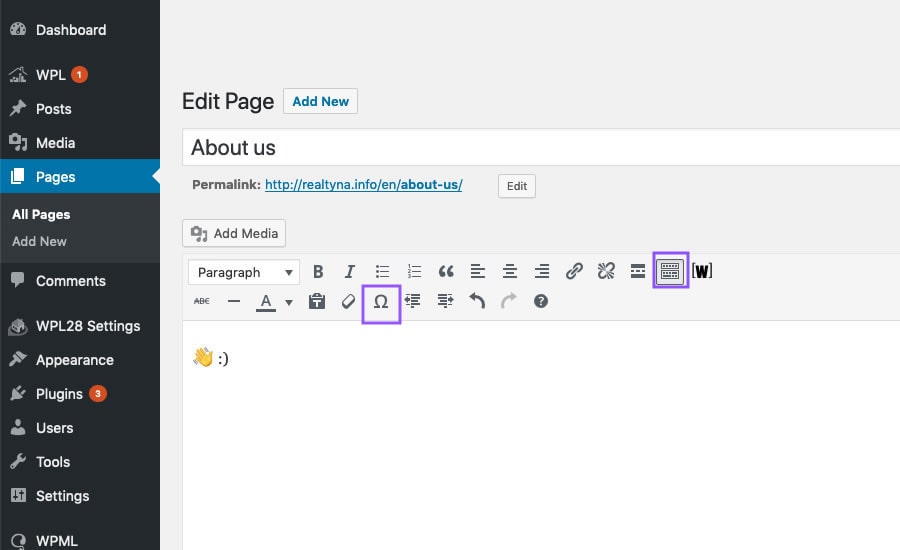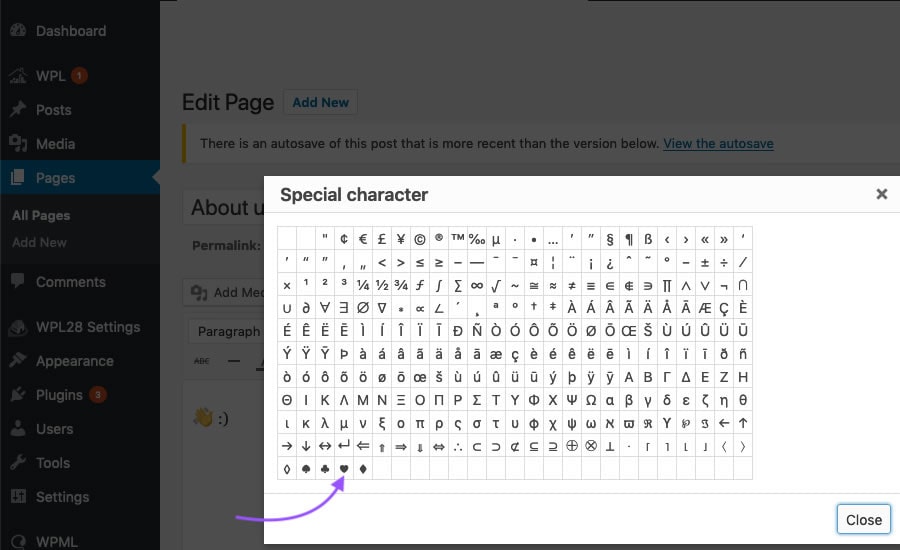 Simply update your post or page and your emojis, smileys and special characters will appear on the front end. Bravo! Your real estate content just got better.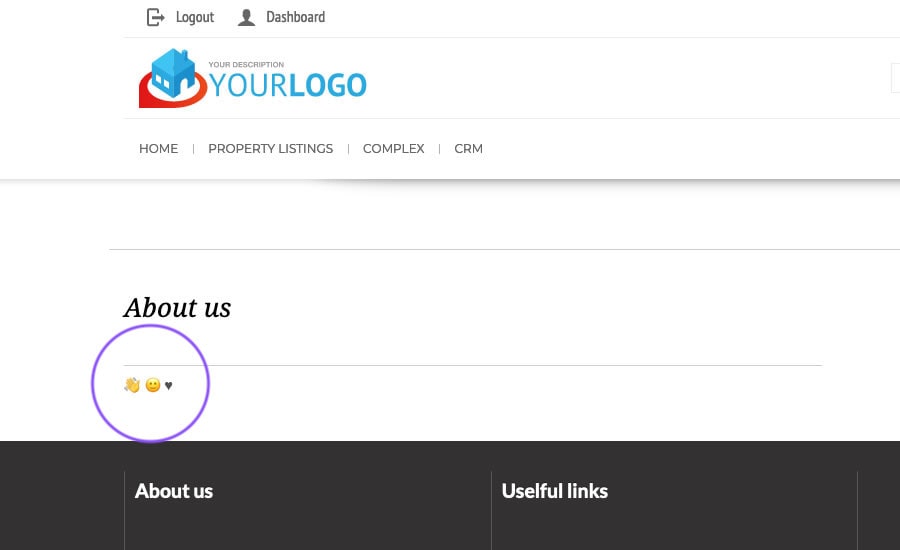 Now you know how to add emojis, smileys and special characters to your WordPress IDX site. Questions or feedback? Leave them in the comments.
Did you like this post? If so, check out some more of our WordPress real estate and IDX tips:
How to Create a Custom 404 for Your WordPress IDX Real Estate Website
How to Add an Email Subscription Form to Your WordPress IDX Website For Free
How to Reduce Bounce Rate on Your IDX Real Estate Blog
*Please note: Not all plugins are 100% compatible with other plugins, solutions or Realtyna products. Please confirm or test compatibility with your solutions before implementing. While we are happy to help you find a compatible solution, we do not endorse any 3rd party products. Suggestions are only made for reference or guide.