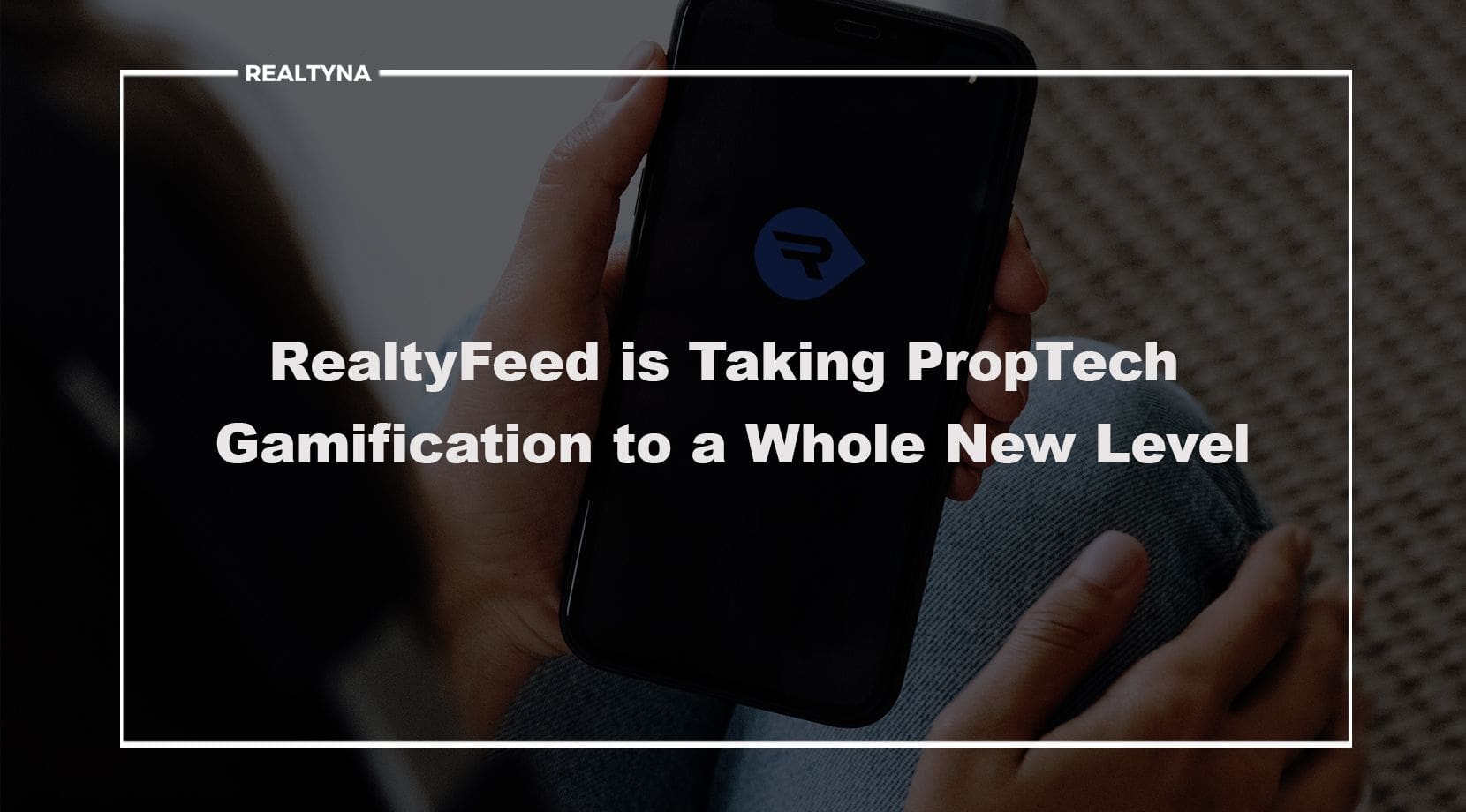 RealtyFeed is Taking PropTech Gamification to a Whole New Level
11 Feb 2021

Posted at 11:00h
0 Comments
The real estate industry has a reputation for being one of the most dynamic industries. However, the technologies used in the business have been slow and complex.
Another important issue that affects proptech is the diversity and decentralization of real estate tools. Despite the fact that entities like NAR and RESO are trying to improve this, the changes have been hard to implement.
RealtyFeed is a new technology provided by Realtyna. It is a disruptive technology aimed at the gamification and simplification of real estate transactions. You might wonder what this technology can do to fix things that others have been unable to. Let's take a deeper look at how RealtyFeed brings substantial change to the industry.
Before that, let's explore the current atmosphere of proptech:
What Does PropTech Look Like Now?
Real estate technology has long ago moved to online services. However, most of these services are decentralized and given your geographical situation, you need to use a different set of tools. Realtors in the U.S. need to connect to the MLS through multiple platforms offered by their local providers. In Canada, this can get a bit more complicated since the common listing system, DDF, is not used by all brokerages in the country.
This has created extra requirements for hours of training and migration to new systems. This has taken a lot of time from real estate professionals, and some are still reluctant to switch. An example of this reluctance is the hesitancy to adopt RESO Web API. Despite all the benefits it provides, most providers were slow to make the switch.
I think it is about time for an all-in-one platform that saves time and energy for Realtors and gives them more space to focus on doing actual business. RealtyFeed is the answer!
Real Estate Transactions Gamified
RealtyFeed is designed in a way that you won't need to undergo hours of training. All you have to do is work with the app. The more active you are, the higher your credibility and the better you can use its features. This intuitive approach is the proven model for some of the most successful technologies these days.
The new generation of real estate agents and clients will not show any interest in complex systems and lengthy training. Generation Z needs a social media app that takes care of their everyday needs. TikTok and Instagram are examples of such proven models for the new generation; RealtyFeed will be the real estate industry version.
Real Estate Transactions Simplified
If you are an agent or have talked to an agent, you know well that they are using multiple tools to do their daily real estate tasks; MLS systems, search portals, websites, CRMS, and communication services. This list can go on depending on the type of transaction.
What RealtyFeed does differently is that it brings all of these functionalities together in a social media platform. This platform is developed by the community of real estate professionals and their clients. Also, it will be verified and validated by its members.
In What Stage Is RealtyFeed Now?
RealtyFeed is set to go live in the summer of 2021. Realtyna has made an interesting decision to keep as many people in the industry as possible involved in this groundbreaking technology.
If you like to learn more about this opportunity and find out more details about RealtyFeed, head over to our Republic.co campaign: