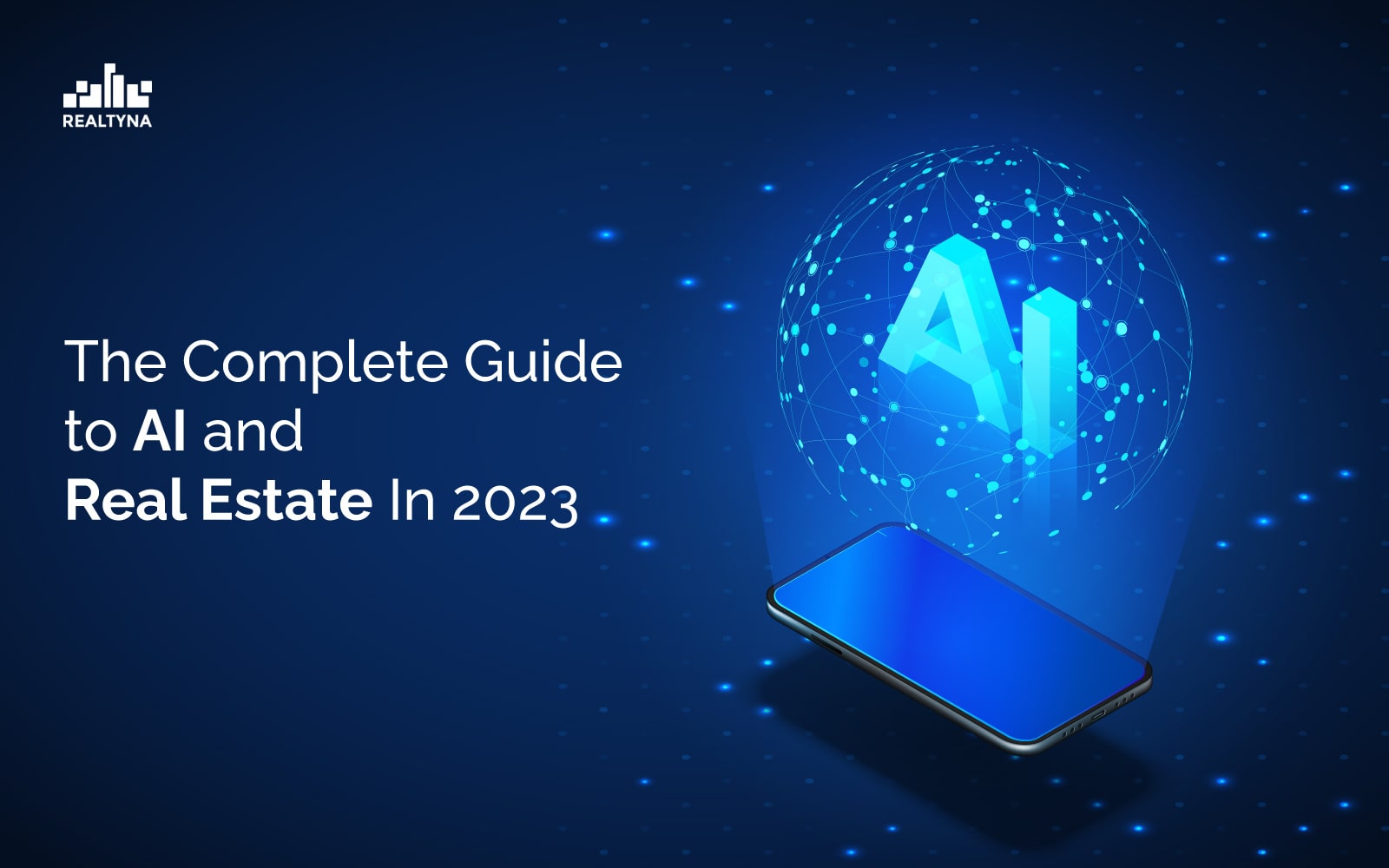 The Complete Guide to AI and Real Estate In 2023
01 Feb 2023

Posted at 11:00h
0 Comments
AI is short for Artificial Intelligence, a computer system that makes decisions and makes problem-solving a lot easier.
There are two types of AI: general AI and narrow AI. General AI is an artificial intelligence capable of performing any intellectual task that a human can do. On the other hand, narrow AI is an artificial intelligence that specializes in a higher level of intelligence that can be difficult for humans to attain.
AI systems have three parts: data, algorithms, and processing power. Data refers to the information used by the system to make decisions or solve problems and processing power refers to how fast the computer can execute these instructions.
The Possibilities of AI In Real Estate
In the past, the real estate industry depended solely on more traditional methods of completing transactions. However, with the introduction of technology, even real estate professionals without coding skills can now set up their websites, get access to listing data on a simplified platform such as the MLS feed, as well as generate leads without much cold-calling or door-knocking.
Real estate agencies are using AI to automate various parts of their business processes. For example, they use AI to generate new leads, gain listing data through MLS, and more. They also use it to find properties that match buyers' preferences.
Also, financial real estate services useAI in several ways, such as to monitor investing portfolios for performance and making predictions for the value of investments based on historical patterns. They also use machine learning techniques to extract insights from data sets that would be impossible to do by hand.
Learn more about Artificial Intelligence in Real Estate
What Are the Main Benefits of Using AI In Real Estate?
Just like in other economic sectors, AI is making its mark in the real estate industry. Let's look at some of the benefits of AI for real estate professionals.
It helps agents better understand clients' needs

Agents can now provide better customer service

It With AI, real estate agents can make more informed decisions

Agents can locate new customers using AI

AI helps reduce costs for real estate agents especially in cases where doing it manually would be more expensive

AI also helps agents create effective marketing campaigns

There's improved agent productivity and efficiency with AI



Find out more about AI and Real Estate Business Management.
Conclusion: Why The Future Of Real Estate and AI Looks Exciting
Shortly, we expect to see many more AI applicationsin the workplace. From marketing to customer service, AI can do much more for real estate professionals. Therefore, it is clear that AI will have a significant impact on the industry and will be able to help agents easily reach their goals.
Here are some Real Estate Media Trends You Should Follow In 2023