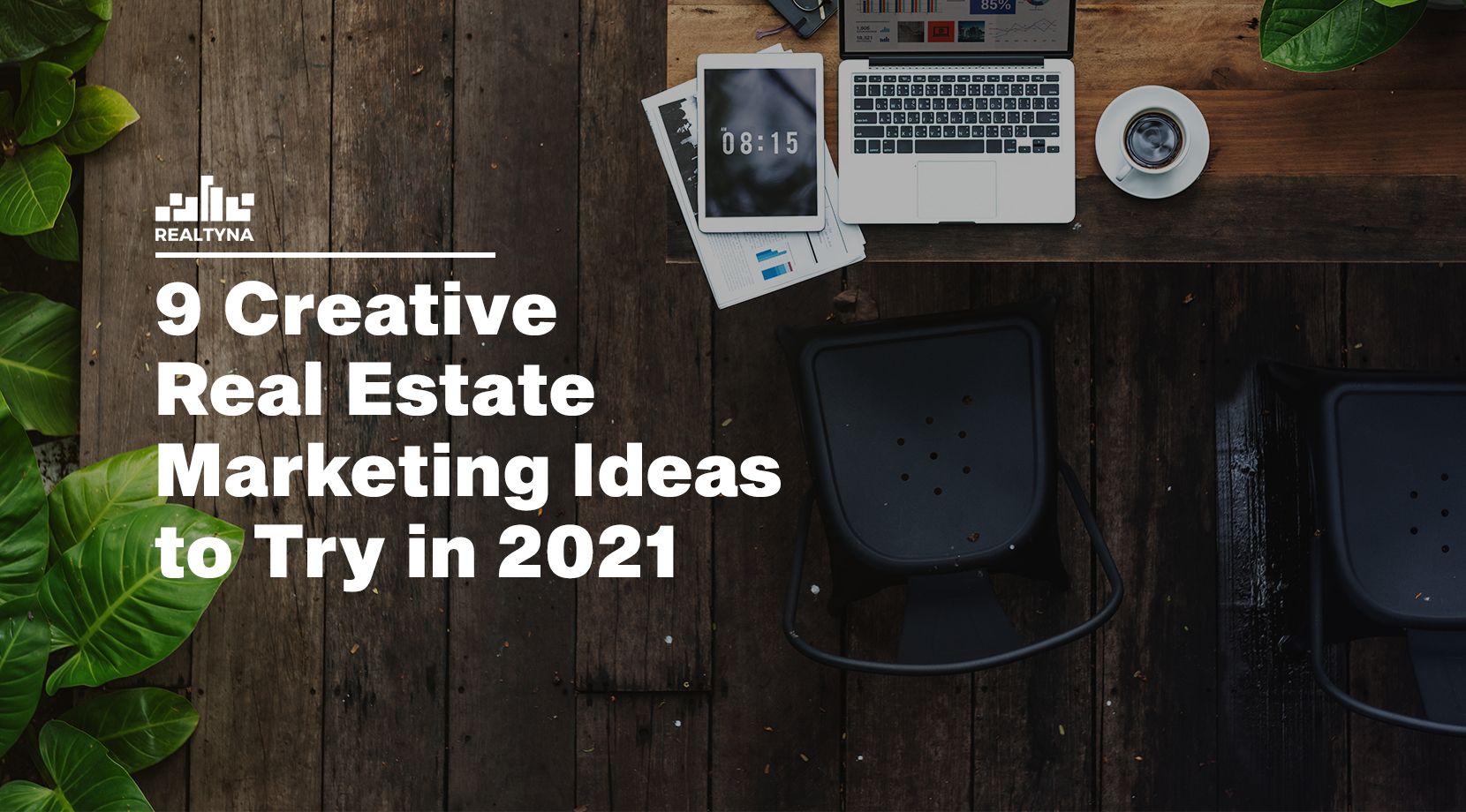 9 Creative Real Estate Marketing Ideas to Try in 2021
25 Jan 2021

Posted at 11:00h
0 Comments
Each year offers fresh marketing opportunities for real estate agents. The very best innovate to stay ahead of the competition.
In 2021, real estate agents face more uncertainty. But the year also holds promise. If you are looking for some new real estate marketing ideas to try, check out this list.
9 Creative Real Estate Marketing Ideas to Try in 2021
1. RealtyFeed
RealtyFeed is a new, social lead generation platform for real estate agents. Agents log on, collaborate and level up all while "working" to bring in new business. RealtyFeed brings a property portal and social network to a single platform. In 2021, RealtyFeed will help you to market your listings in fun, intuitive way.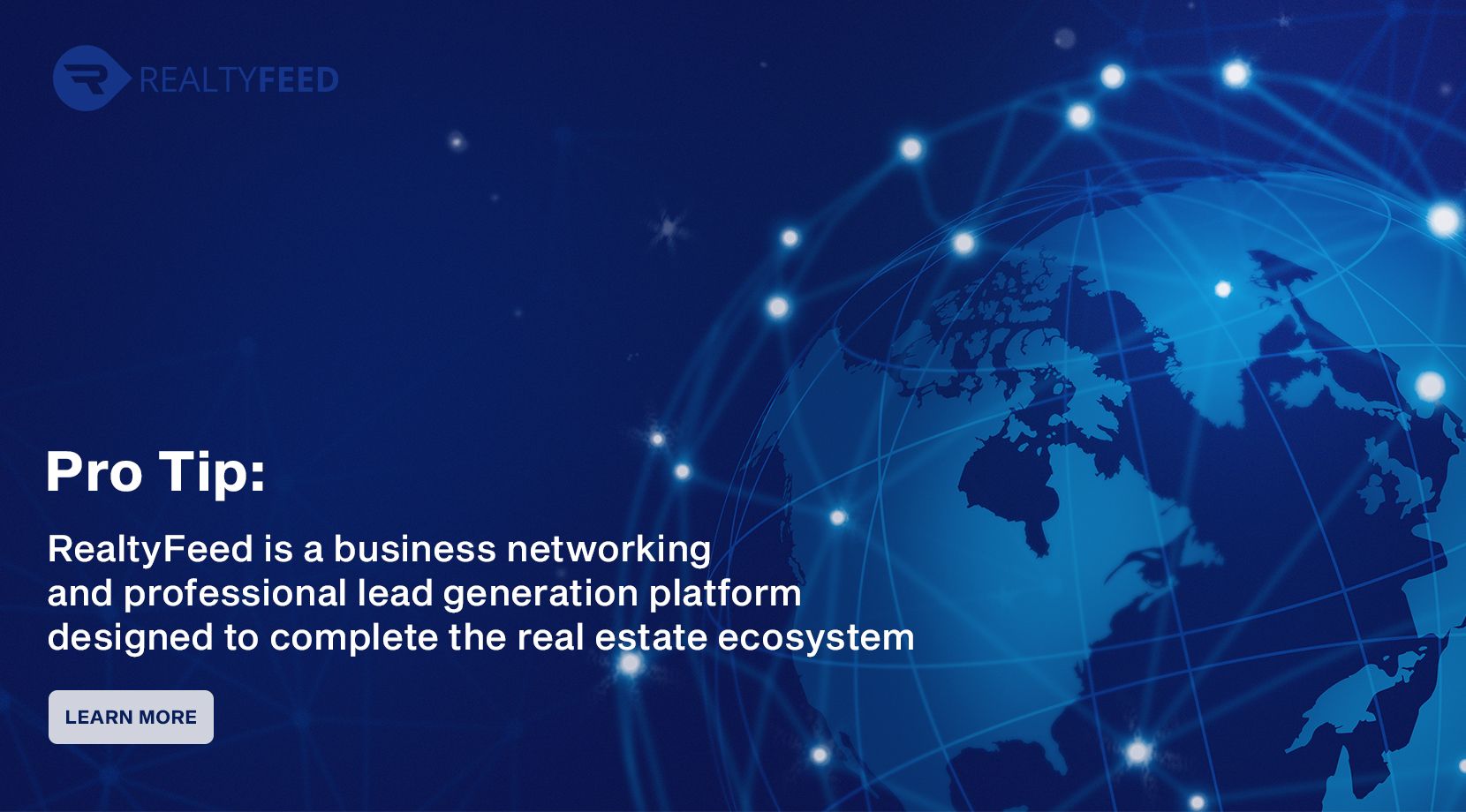 2. Host a Zoom Meeting
The year 2020 might be summarized as the year of digital communication. New tools and platforms emerged to help us bridge the distance brought on by the pandemic. In some instances, we have learned new, more efficient ways of doing business. With more people comfortable on Zoom and other video platforms, 2021 is a good time to host a Zoom meeting.
3. Claim a World Record
There are a lot of odd world records out there. Some of them are rather funny. You can bring attention to yourself and your business by choosing an interesting world record and breaking it. This is especially true if you claim something related to your brand or real estate. Make 2021 a record year by finding and breaking a world record.
4. Collaborate in a Clever Way
Great marketing does not need to be a solo endeavor. Many businesses relate to real estate and provide marketing opportunities via collaboration. Imagine, for example, a collaboration with a local hardware store where you provide sales statistics for various paint colors. Try a new collaboration in 2021.
5. Make a Chalk Stencil
Unique marketing does not need to involve the latest technologies. In fact, writing in chalk is one of the oldest forms of advertising there is. The next time you hold an open house, try a chalking a nearby sidewalk or placing an A-frame chalkboard. There are plenty of chalk stencil how-to's on the internet to help you take advantage of this beautiful marketing technique.
6. Honor National Days
There is a national day for everything. A lot of these commemorative days are quirky and interesting. So why not incorporate them into your marketing? For example, you could give away a dozen bagels for National Bagel Day (Jan. 15) or post cute manatee videos for National Manatee Appreciation Day (last Wednesday in March). Get creative and have fun!
7. Custom Dog Bandanas
The best kind of advertising is the kind that hangs around and attracts attention. Unfortunately, for too many agents this means pens and magnets. In 2021, try to get creative with your swag by handing out custom dog bandanas. Dogs with bandanas are cute and Instagramable. If you can subtly incorporate you brand, you have a new marketing avenue in 2021.
8. Where Are They Now?
Everyone likes a feel good story. Try reaching out to some of your old clients and see if they are willing to participate in a "where are they now?" promotion. Show how their lives have progressed and how a new home played a role in their success. These details could provide the motivation leads need to contact you in 2021.
9. Create Referral Program
Everyone in real estate relies on referrals in one way or another. So why not formalize this into a program. Make your program clear, and easy to use, and make sure your leads understand what benefit they get for providing a referral. A referral program may be just what you need in 2021.
Now you have 9 real estate marketing ideas to try in 2021. For more from the Realtyna blog, check out 9 Tips to Market Your Real Estate Listing for Telework and The Psychology of Font and How to Use It in Your Real Estate Logo.