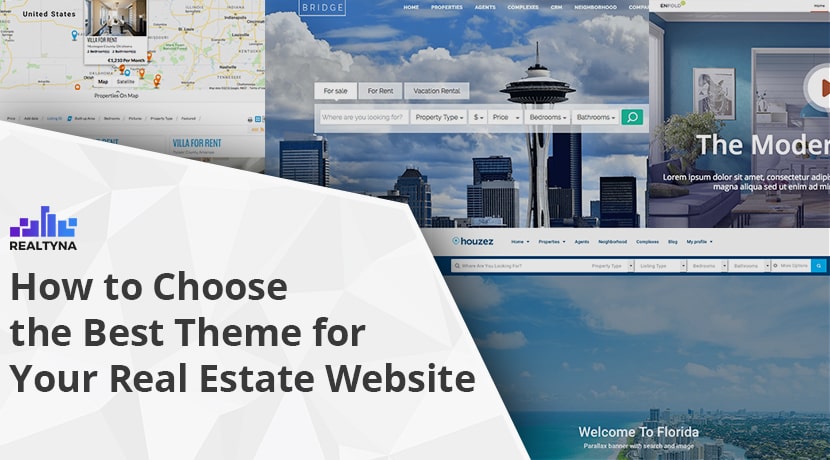 How to Choose the Best Theme for Your Real Estate Website
06 May 2020

Posted at 11:00h
0 Comments
There are so many steps to create a real estate website. Let's say you are using WordPress, which is highly recommended for so many reasons. Once you set up your domain, hosting and install WordPress, you need to pick a theme. Let's check out what a theme is and how we can choose a good one for our business:
What Is a Real Estate Theme?
A real estate theme is the cover of the website that your users will see. All the images, buttons and listings display are part of your theme design. A theme defines many different features of your website, so you need to take it seriously.
Examples of Good Themes?
There are thousands of designs with many different features and breathtaking design elements. But these are not necessarily the ingredients for a good website.
Real estate websites require specific features such as IDX and CRM, which may not be common for other businesses. So, you need to go for a theme that is fundamentally designed for the real estate niche.
Here are a few good examples. Click on the images to see a live demo of the theme:
Theme 28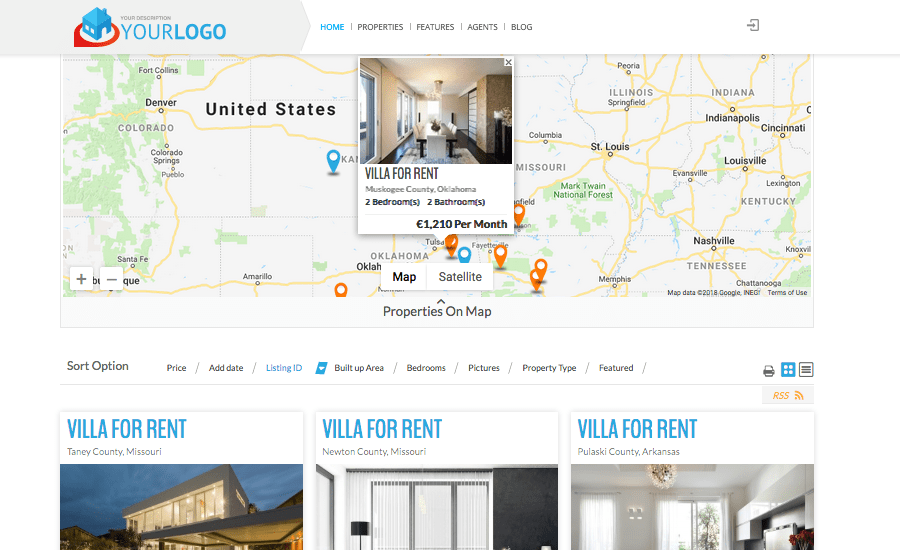 Zita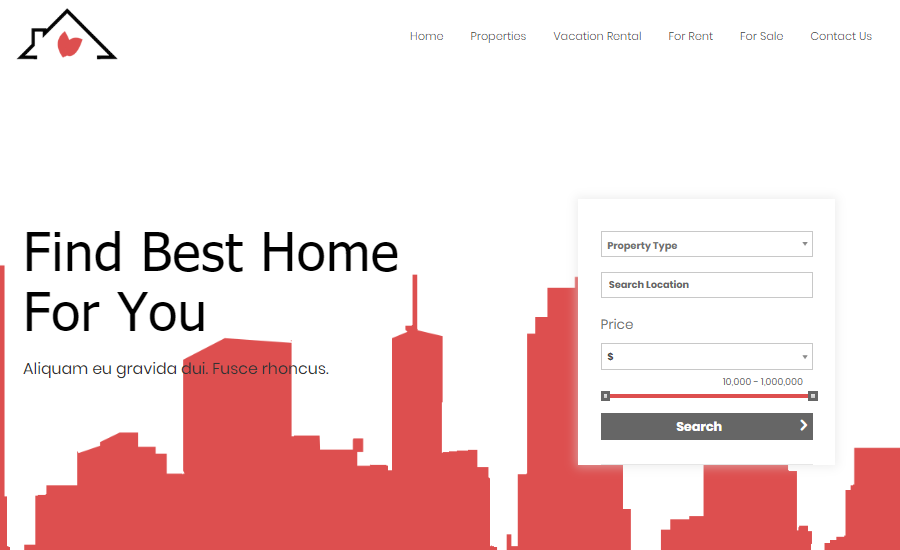 Bridge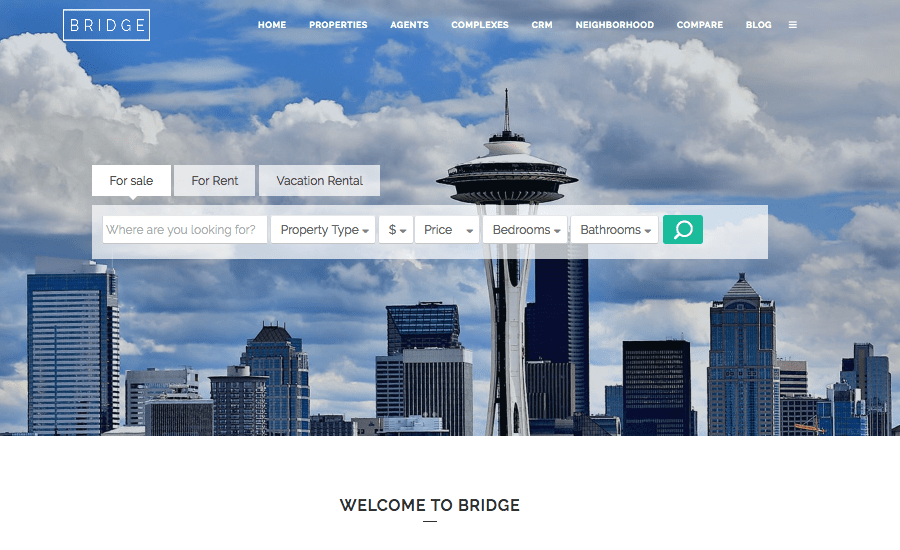 Enfold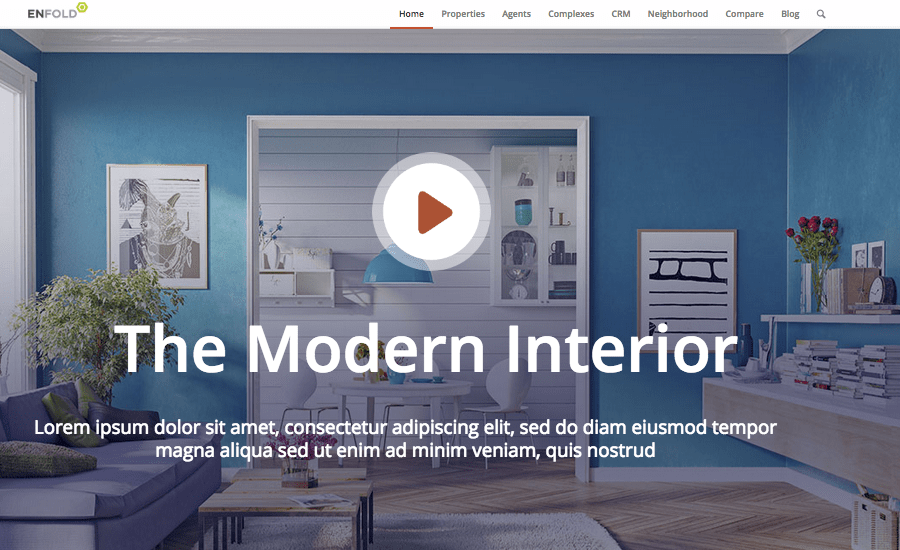 Agent Press Pro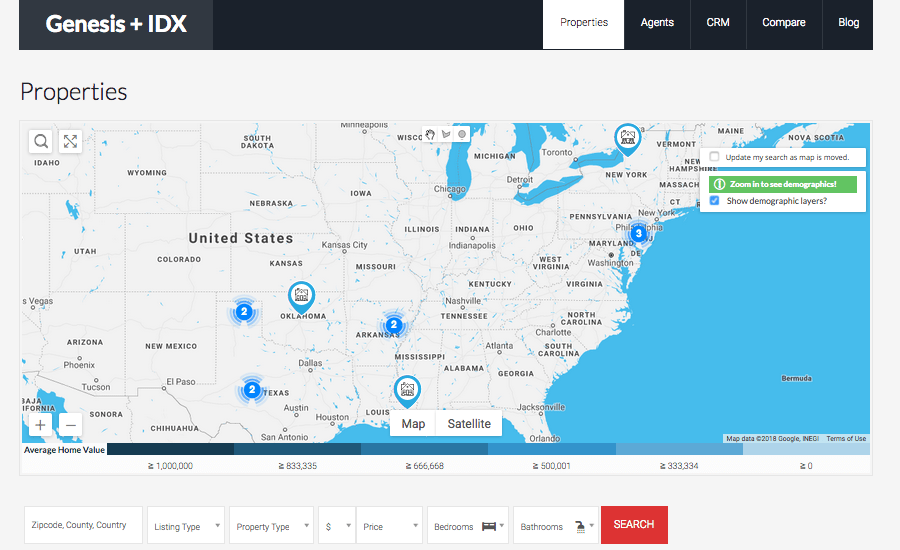 Sesame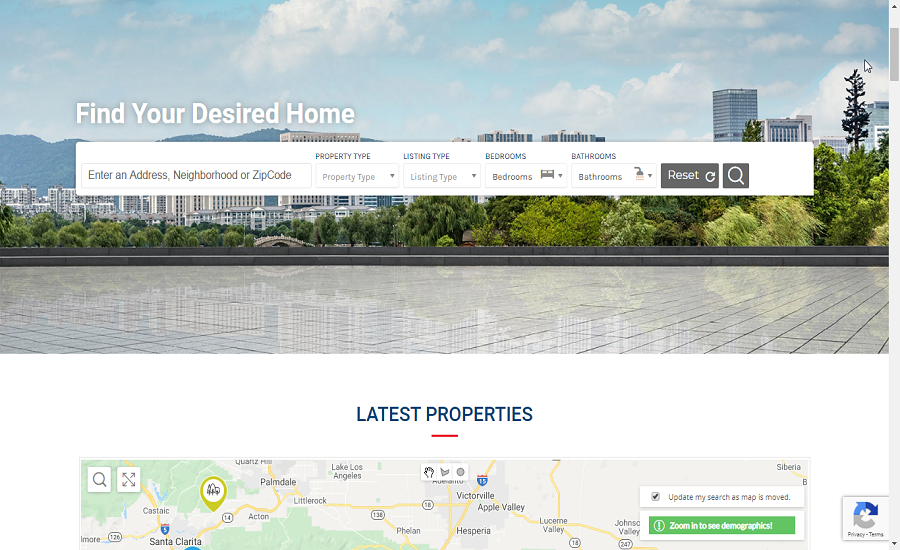 How to Pick a Good Theme for Your Real Estate Website?
To select a theme, you need to consider some factors by answering a few questions:
1- Is the theme designed for an IDX real estate website?
2- Does it support your plugin? (NB: WPL is compatible with a wide range of real estate based themes.)
3- Is it responsive? (You can check reviews from previous users.)
4- Is it graphically and aesthetically pleasing? (This is a matter of personal preference to some extent. However, consult with a designer to make sure color combinations and graphic elements are standard for a real estate business.)
Answering these questions will help you choose the best theme. Now some people might ask about free themes or paid ones. The thing about free stuff on the internet is that it may not have strong support, but since you don't need much technical support for a theme, that should not be a problem.
What is Next?
After you have decided upon your website theme, it is time to get started integrating MLS listings in your website. Realtyna can help you run MLS data through its Organic MLS Integration.
If you need RETS Feed, then click here.
If you need RESO Web API feed, then continue here.
If you are not sure, you can always contact our MLS team to receive a free consultation. Remember, with Realtyna, you own your license and you do not have to work with other parties to build a website. We are with you from the ground up. Contact us now to explore your options.