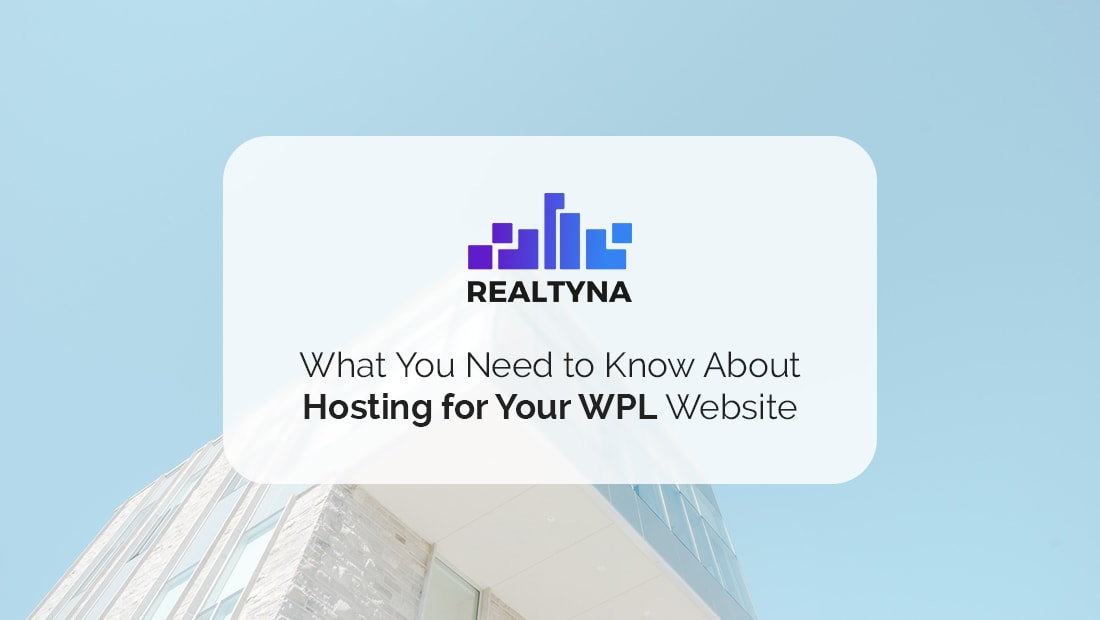 What You Need to Know About Hosting for Your WPL Website

Posted at 12:48h
2 Comments
If you are anything like me, you did not know anything about hosting until you decided that you wanted a real estate website. Hosting brings a completely new element to your WPL website journey, and lays the parameters of what you can do with your site (specifically, how many listings you can integrate).
Below we have addressed all the things you need to know to make the right hosting decision when it comes to your WPL real estate website.
WHAT IS HOSTING?
Hosting servers are the home of all the information online. Just like saving a photo to your computer takes space on it, anything you add to the internet will need a space to reside. So, if you want to publish a website to the Internet, you will need a place to host it. Your hosting will store all the files related to your website as well as listing data, blog content, and other information.
WHAT TECH SPECS DO I NEED?
Your hosting purchase is going to depend on the MLS you choose to integrate. WPL is optimized for Organic MLS Integration via RETS.
The organic or RETS system, pulls information directly from your MLS to your website which means you will need enough storage space to house all of these listings. You will want to check with your MLS and your Realtyna representative for confirmation, but generally these are the specs you should look for:
Enough space for about 4-5MB per listing

cPanel access

VPS preferred

Root access for FTP + DB

Unlimited number of file
You can check our Knowledgebase article for all the nitty gritty details.
LUKE'S TIP: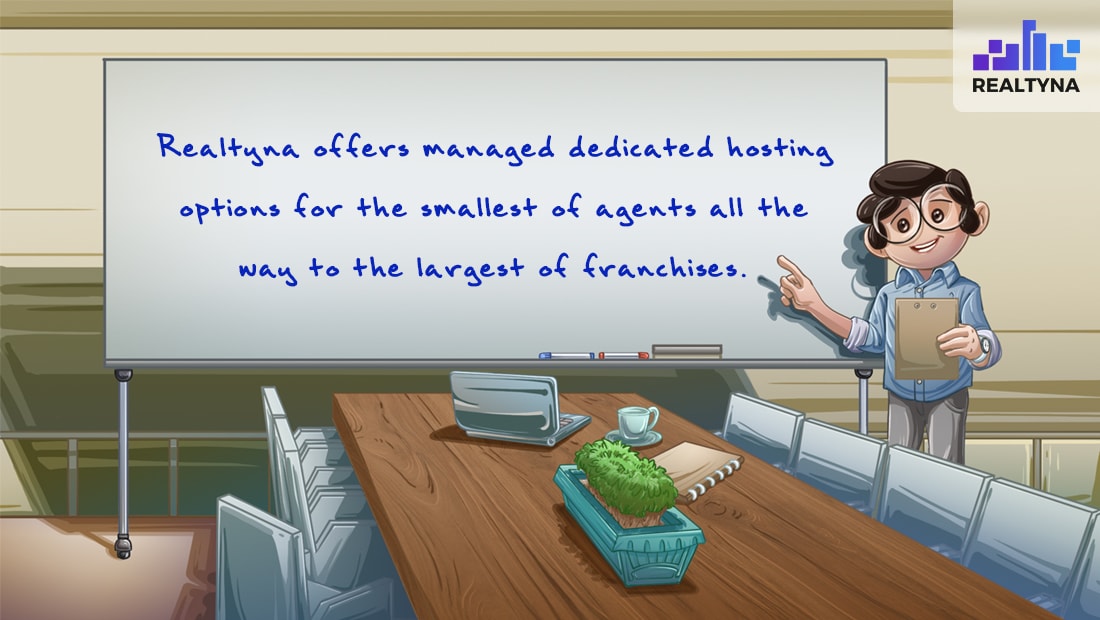 WHAT ARE MY OPTIONS?
There are plenty of dedicated/VPS hosting options for you out there that will provide all the service you need. You can find services that work well with WPL like Bluehost or Dreamhost. The only important thing is to avoid shared hosting. Shop around, compare reviews and weigh out the price investment to see what will work with you.
A step further is to choose dedicated hosting through Realtyna. With this hosting, you will be able to keep your whole website operation in-house and never have to worry about the tech specs since it is specifically optimized for WPL and Organic MLS Integration.
WHAT IS THE COST?
The cost of your hosting will largely depend on the MLS you want to integrate and the amount of listings you want. New real estate websites working with a small, remote MLS might only need to spend $20-$30 a month. Other larger websites/franchise websites might need to spend up to $500 a month for managed dedicated hosting.
HOW DO I INSTALL?
For the sake of this example we will show you how to do this with Bluehost, but the steps will be pretty much the same for most major hosting providers.
Log into your admin panel. Find the website menu and click "Install WordPress."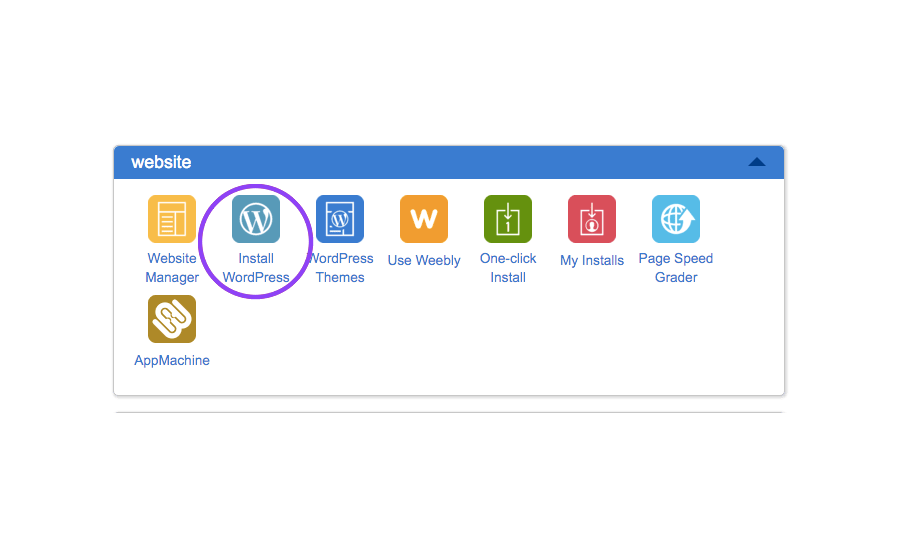 You'll be automatically taken to MOJO one-click WordPress install.
Enter your domain name and click "Check Domain."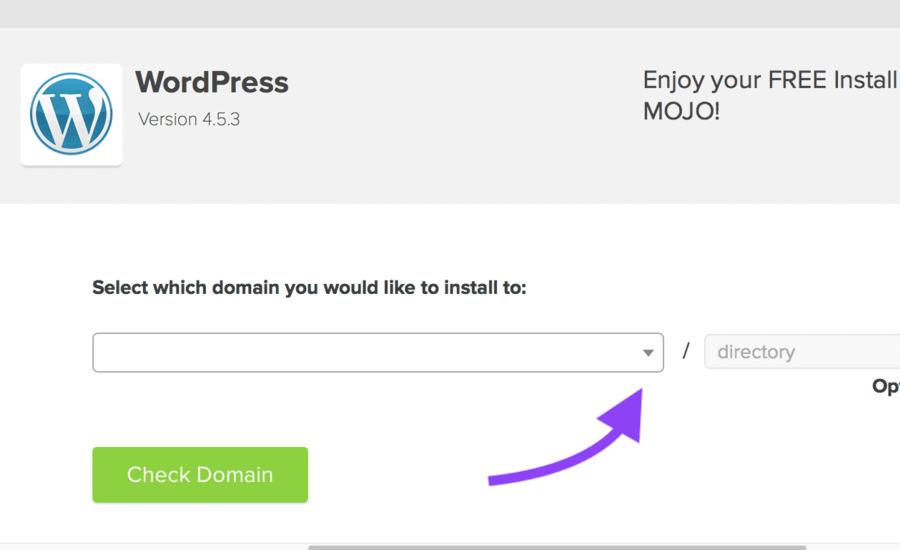 On the next screen, you'll have the opportunity to set up an admin and password. When you are ready, click "Install Now."

Once the install is complete, you can click "View Credentials" to see your admin login and password again.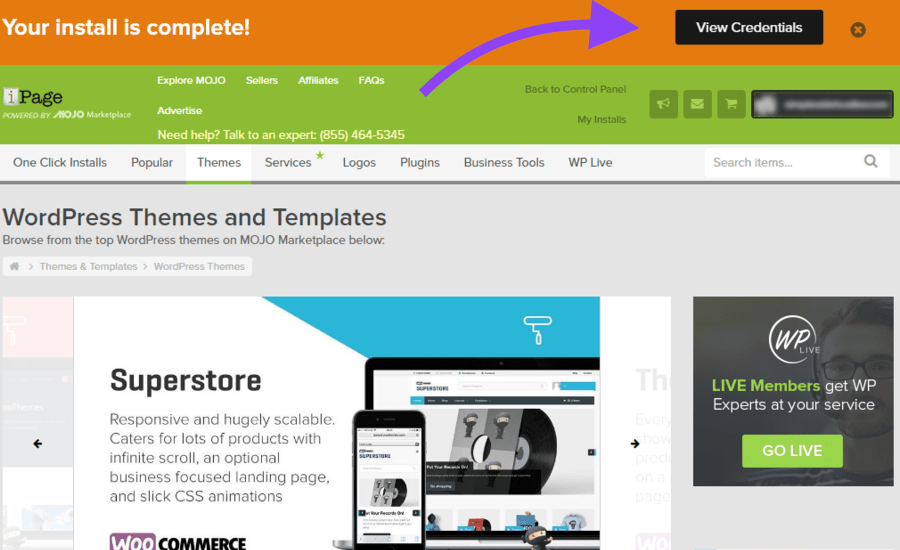 Now you are free to log into your WordPress site and begin work.