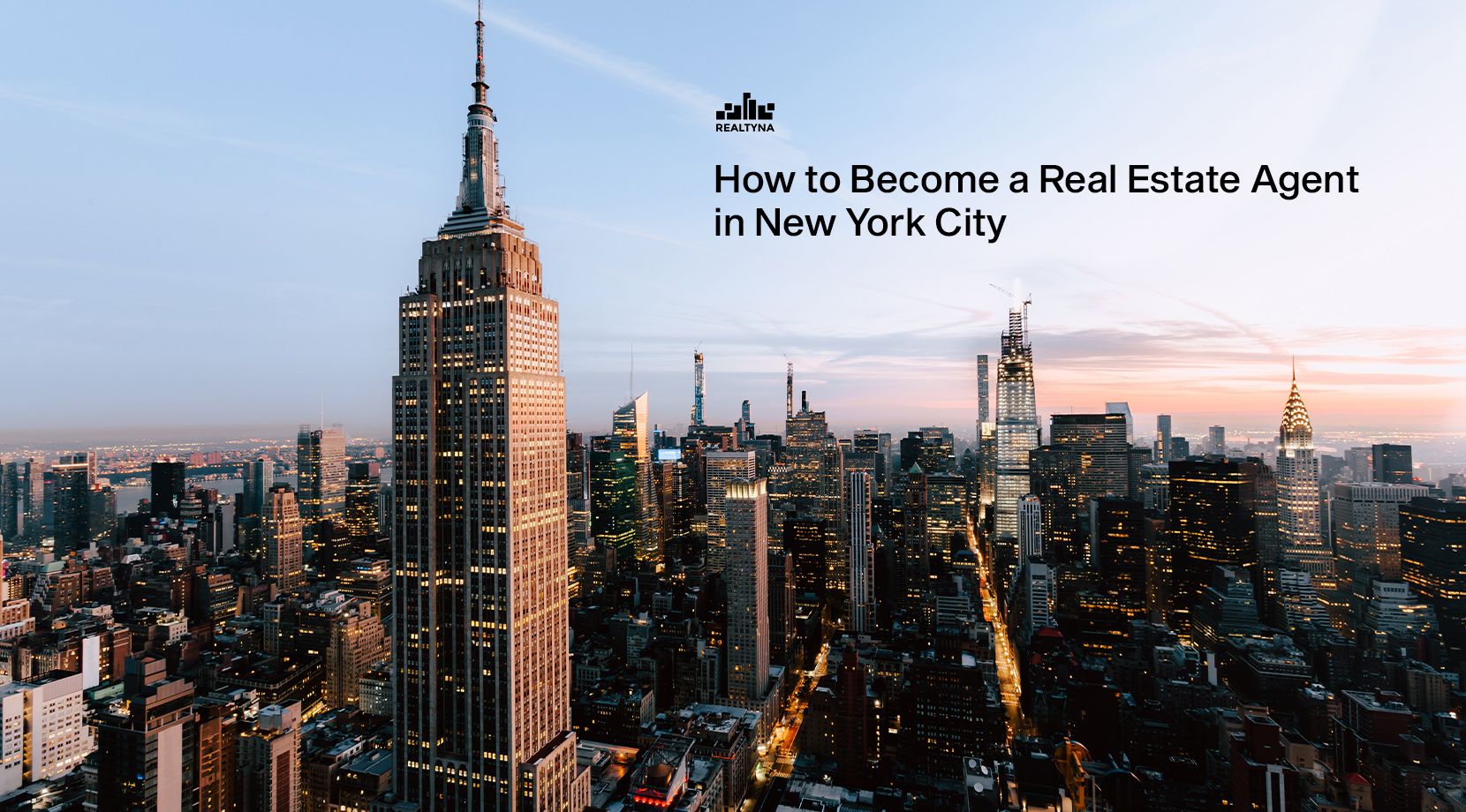 How to Become a Real Estate Agent in New York City?
11 Jun 2021

Posted at 11:00h
0 Comments
Depending on the state, real estate agents must comply with different rules and regulations to become a real estate agent. Today we will talk about the steps towards getting your real estate license in New York City.
Let's dive in.
Is Everyone Eligible for a Real Estate Agent's Career in NYC?
First things first, in order for you to become a real estate agent, you should be at least 18 years old. Most importantly, you must have a clean criminal record.
What's Next?
The next step is to pass a 75 hour pre-licensing New York Salesperson course. If you have a salesperson license, or you have other related education in the real estate industry, please refer to the

Department of State

(open in a new window) for additional information.

After finishing the 75 hour pre-licensing course, you will need to pass the real estate salesperson exam. The 1.5 hour multiple choice exam is based on the course we mentioned above. In New York City and across New York State, the minimum passing score is 70%. Once you pass the exam, your course completion is valid for 8 years. After 8 years, it will expire and must be retaken and renewed.

In order to be a licensed real estate salesperson in New York City, you need to be sponsored by the broker. The broker will act as your mentor. That's why it's important to choose the right person. Think about what you are looking for in a broker, check their website, research more about their reputation, and the commissions they offer. You need to find a brokerage that fits your interests.

The last step is to obtain your real estate agent's license. Once you pass the New York real estate exam and find a sponsoring broker you need to fill out the online application form and pay the required fee to obtain your license. Check out the

Department of State

(open in a new window) for more information.
Salary of a Real Estate Agent in NYC
So, what about salary? Well, experts provide different salary estimates. It can range from $30,000 per year to $120,000 per year. As seasoned professionals suggest, the salary varies depending on the niche you're working in and your working experience as well as external factors such as real estate market conditions.
P.S. Want to know more about how to become an agent in Canada? Check out our blog How to Become a Real Estate Agent in Canada