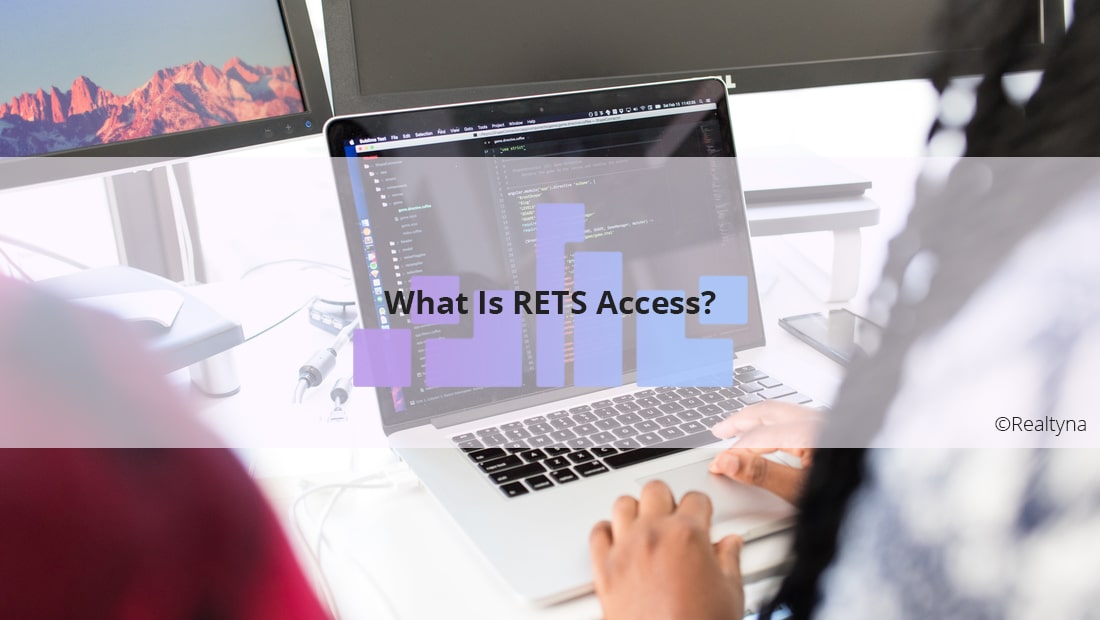 What Is RETS Access?
26 Sep 2018

Posted at 11:18h
0 Comments
Please note that the Real Estate Transaction Standard (RETS) has been deprecated and is no longer recommended for use in MLS/IDX integration. Consumers are advised to use the Real Estate Standards Organization (RESO) Web API, which provides a more efficient and secure way of accessing MLS/IDX data. We strongly encourage all users to transition to RESO Web API for a better and more reliable experience. Learn more
RETS access is the URL, username, and password that allow MLS members to log into its RETS server. Receiving RETS access is a critical step in connecting a RETS feed to an agent's website.
Since the 1990's the influence of the Internet in real estate has grown rapidly. Each year more and more agents are building online listing displays to expand their marketing efforts and reach new leads.
One of the key developments to this growth is RETS. RETS allows agents across the country to set up a data feed to import listings in an efficient and search engine optimized way.
Setting up a RETS feed, however, can be a complicated process requiring legal and technical know-how. Because of the sensitive nature of listings data, MLS are prudent about whom they provide RETS access. In all cases they require the agent or broker to sign paperwork stating they will not improperly reproduce the MLS data. In some cases, they ask for references.
LUKE'S TIP: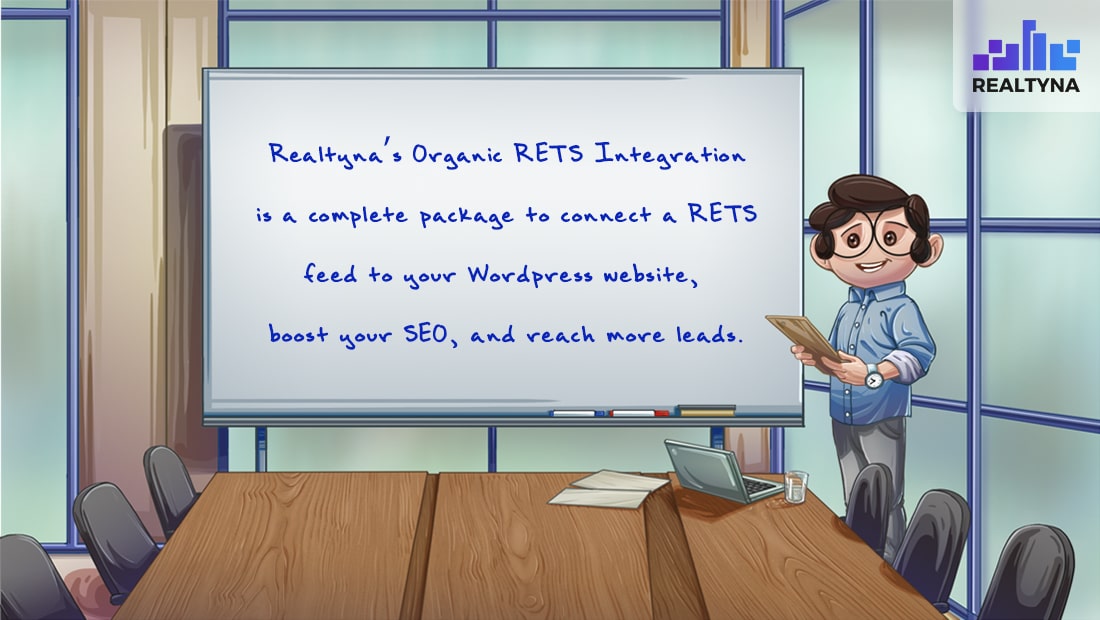 When you are ready to set up your RETS feed, you should contact your MLS administrator and request the paperwork and fee schedule for accessing the MLS RETS server. If you are working with a consultant, it's best to establish this relationship before reaching out to the MLS.
Once you and your consultant (if you are working with one) complete all necessary paperwork and the MLS completes its review, it will forward an email with a url, username, and password to log into the RETS server. This email may look something like this:
——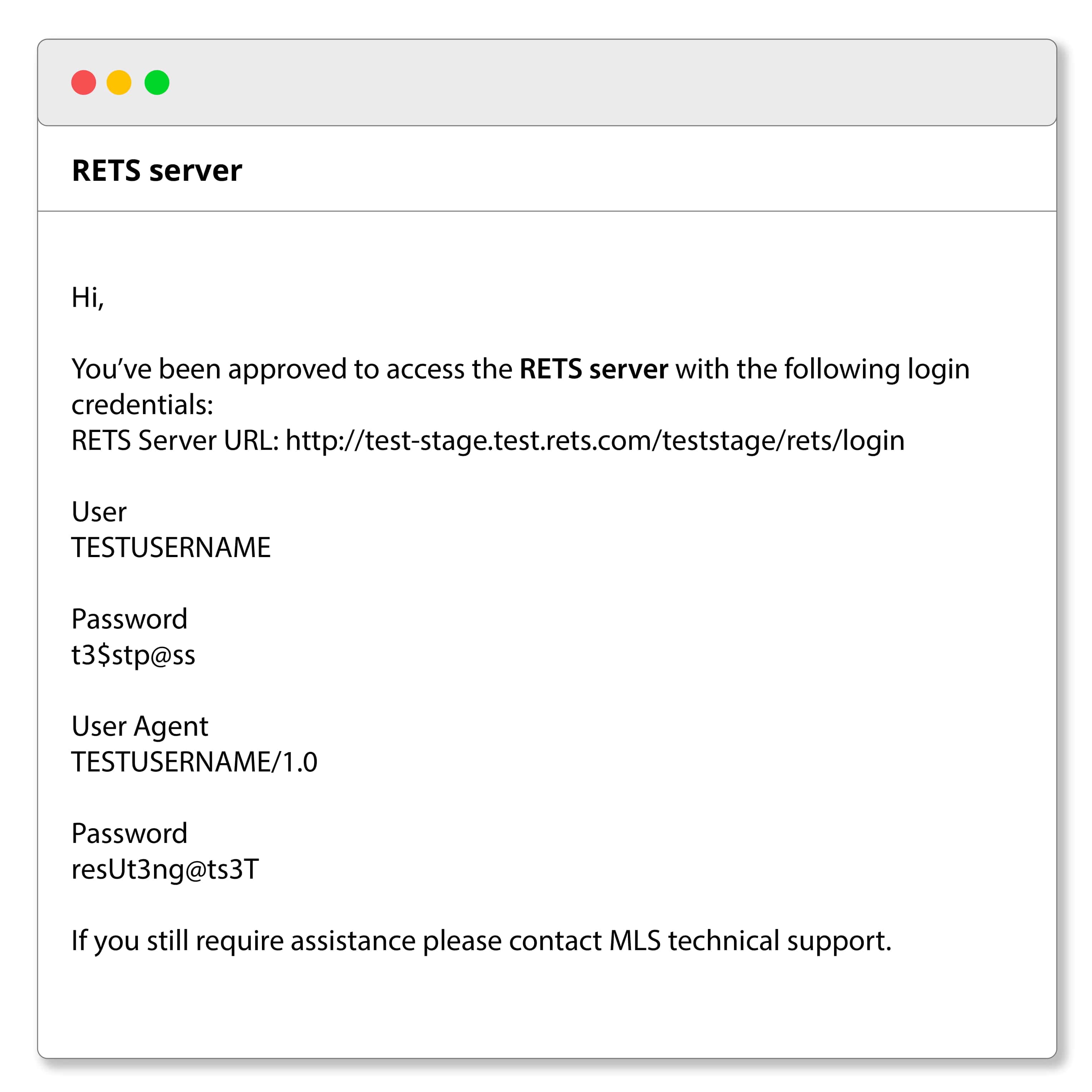 —–
This is your RETS access. Note: This username and password are different from what an agent uses to log into Paragon, Matrix, or other MLS management software. Also, sometimes the MLS will include a User Agent and password in RETS access. These specify the RETS client software you use to access the server.
You are now ready to log into the MLS RETS server and begin the process of setting up your RETS feed. Be aware that every MLS has its own processes and requirements for RETS access. What we provide here should be viewed as a general overview of RETS access, not as the procedures for any one MLS.
For more, check out How Can I Get a RETS Feed? and How to Build a RETS Feed Website?