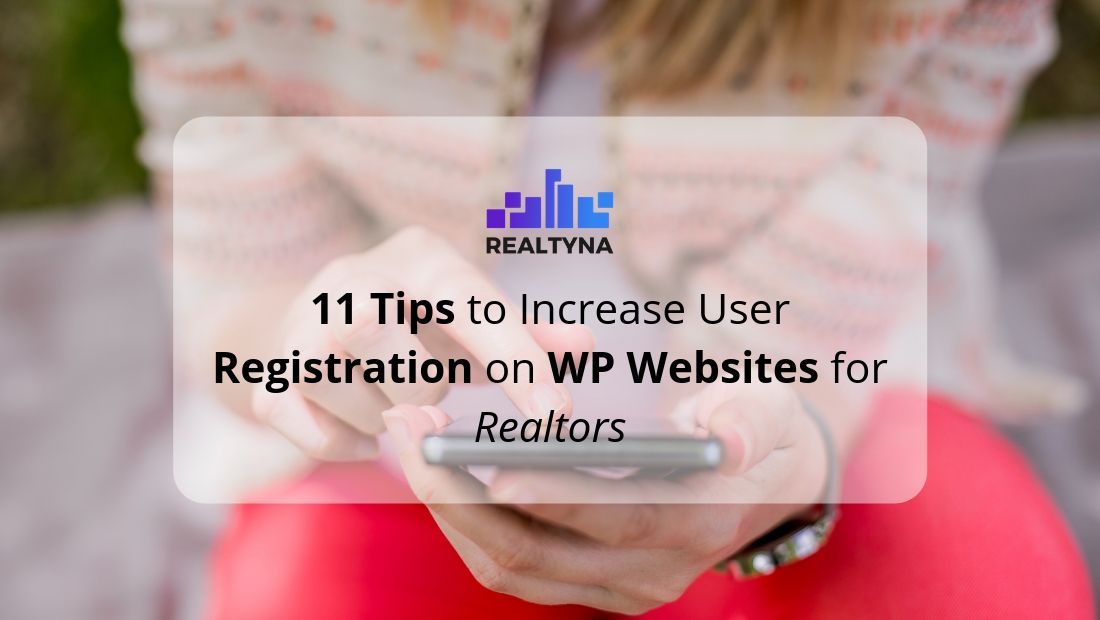 11 Tips to Increase User Registration on WP Websites for Realtors
WordPress offers the ability for users to register to a site and receive updates and other services. This feature is hugely important for Realtors seeking to improve their business. The more leads that register, the better Realtors can fine-tune their conversion strategies.
In this article, we will show you 11 ways to increase user registration on WP websites for Realtors.
1. Great Service
User registration starts with great service. As a user, the best motivation to register for a site is the idea that the great service I have come to know gets even better as a registered member. You can try all the tips listed below, but they will not count for much if your business does not provide an amazing client experience.
2. Add a Popup
Sometimes people need a gentle reminder to register. A simple popup that is well timed and that clearly conveys the benefits of registration can go a long way. When designing your popup, try a few different timing and messaging combinations. Then implement the one that produces the highest results.
3. Limit Property Views
When you give away something for free, sometimes it is natural to ask for something in return. This does not mean your users should have to pay. Simply asking them to register after reaching some property view threshold is a good way to continue providing a free service while maximizing your opportunities for conversion.
4. Saved Search
You can also provide an incentive to register if you incorporate registration into some new feature. Your users may not want to check your website every day. If you provide them the option to save searches, you have also provided a good reason for them to register.
5. Redirect Comments
Requiring commenters to register solves two problems at once—you improve the quality of comments and increase the number of leads that register. For a handy plugin that allows you to thank your commenters and require email verification, check out Yoast's Comment Redirect.
6. Exclusive Content
As a Realtor, you have some valuable market intelligence. You understand the real estate industry and can identify trends. If you can transform that intelligence into content, you can offer it exclusively to those that register and increase signups on your WP website.
7. Free Stuff
Free or discounted services is a classic, yet effective way to increase registration on WP websites for Realtors. You can incorporate this strategy by providing a 10% off code to all users that register. Or you can automatically enter registered users in a raffle. Choose an offer that works for you and run with it.
8. Members-Only Forum
Long-running Realtor websites often develop a community. By sectioning off this community from general users, you can create an exclusive area with higher quality commentary and discussion. This protects your community and provides incentive for others to register.
9. Provide a Clear Call to Action
Do not forget that you need actually ask people to register. The call to action is one of the most important and overlooked aspects of a registration campaign. Keep your call to action concise, but make sure to include a compelling reason why users should register.
10. Simplify the Login Process
User registration is great for Realtors, but it is kind of a pain in the neck for users. So make it easy on them. Streamline the process so that it takes less than 5 clicks. This will help users get back to WP website content and keep them browsing longer.
11. Social Login
Social login is an even more simplified registration strategy. If you have the option, let your users register with Facebook or Gmail and help them save time.
Now you know how to increase registration on WP website for Realtors. Questions or feedback? Leave them in the comments. Or for more WP website tips, check out How to Optimize Photos on Your WP Website and Improve Load Times.
*Please note: Not all plugins are 100% compatible with other plugins, solutions or Realtyna products. Please confirm or test compatibility with your solutions before implementing. While we are happy to help you find a compatible solution, we do not endorse any 3rd party products. Suggestions are only made for reference or guide.