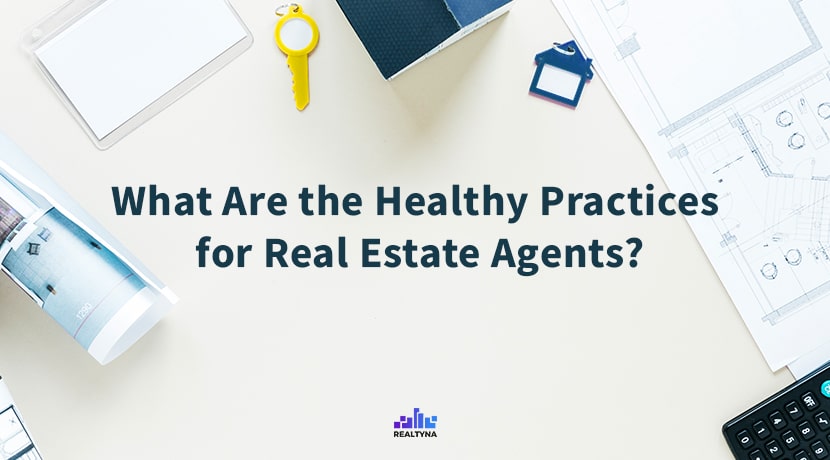 What Are the Healthy Practices for Real Estate Agents?
25 May 2020

Posted at 11:00h
0 Comments
COVID-19 changed the flow of our life. We stay at home, practice social distancing, and wait impatiently for the situation to get better so we can get back to our usual life. Even though in some states real estate services are considered essential, maintaining healthy practices is still difficult for real estate agents. Social distancing is affecting our mental health. That's why it's so important we focus on healthy practices during these tough times. In this article, we will talk about what real estate agents can do to boost their mental health.
Read More
Social distancing created this vacuum of free time that usually was reserved for work or social occasions. And even though we can't really do anything about social distancing, it's time to spend our spare time in a more productive way. We suggest catching up with real estate magazines. In a pre-pandemic time, real estate agents were constantly on the road, juggling millions of tasks at once. With a little bit of free time, you'll be able to catch up with the latest articles from the most reputable real estate magazines and stay informed on current happenings in the real estate market. Check out our blog for more detailed information about real estate magazines What Are the Best Real Estate Magazines to Read: Catch-up With the Real Estate Industry With These 9 Magazines.
Stay Connected
Stay physically distant, but not socially. It's very important for our mental health to stay connected with our friends and loved ones.
Reconnect With Your Clients
Even though the business activities are limited, it doesn't mean that real estate agents should forget about their clients. Experienced real estate agents will tell you it's way harder to find new clients rather than reconnecting with your existing clients.
Stay Organized
We already mentioned that staying connected with your clients is a really important matter. Businesses will be back to the usual routine sometimes in the future, and those who stayed proactive will be on the top of the game. Staying connected with your clients requires some kind of discipline and the ability to stay organized to some extent at least. It's easy to say stay organized but hard to achieve. Sometimes you need a third-party tool that will help you in being organized. With CRM you'll be able to easily manage all your clients, whether contacting new leads or reconnecting with your past clients. For more information, check out our blog What Does a Real Estate CRM Stand for?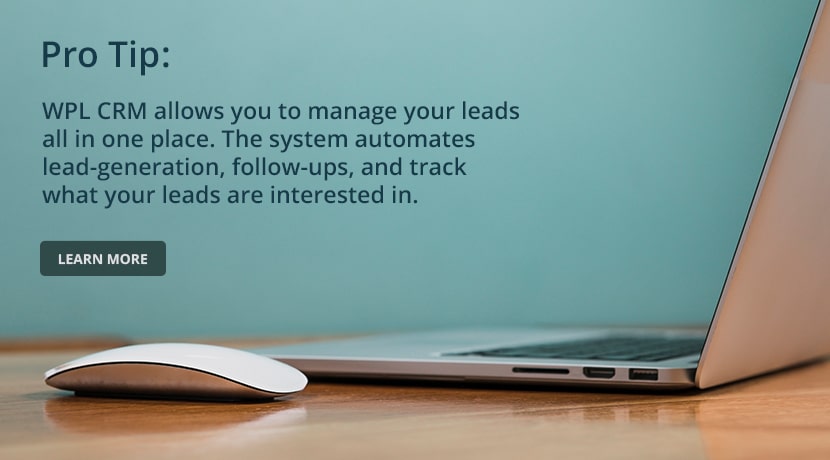 Take a Daily Walk
Even though social distancing and staying at home are mandatory taking a walk is not banned. As research shows, some amount of physical activity even as simple as taking a daily walk tremendously impacts our mental health. Our physical health is directly connected with our mental health.
Stay Informed and Become the Credible Source of Information
It's important to get daily updates about the current situation not only for your personal life but for your business as well. Gather information that will help you to correctly determine all risks to your business. You might consider another matter as well: your clients might want credible updates about the real estate market, even about your company. You can provide necessary emotional support through your calm, informative and compassionate posts. To learn more about becoming a credible source of information, check out this blog.
Get Enough Sleep
Taking a daily walk as well as getting enough sleep are prime factors affecting our mental health in a positive way. As studies show, 8 hours of sleep is a minimum that most people should get. We understand that it's individual so we suggest determining the number of sleep hours that work for you personally.
P.S Want to learn more about the right mindset for real estate agents? Check out this blog The Importance of Right Mindset for Real Estate Agents.