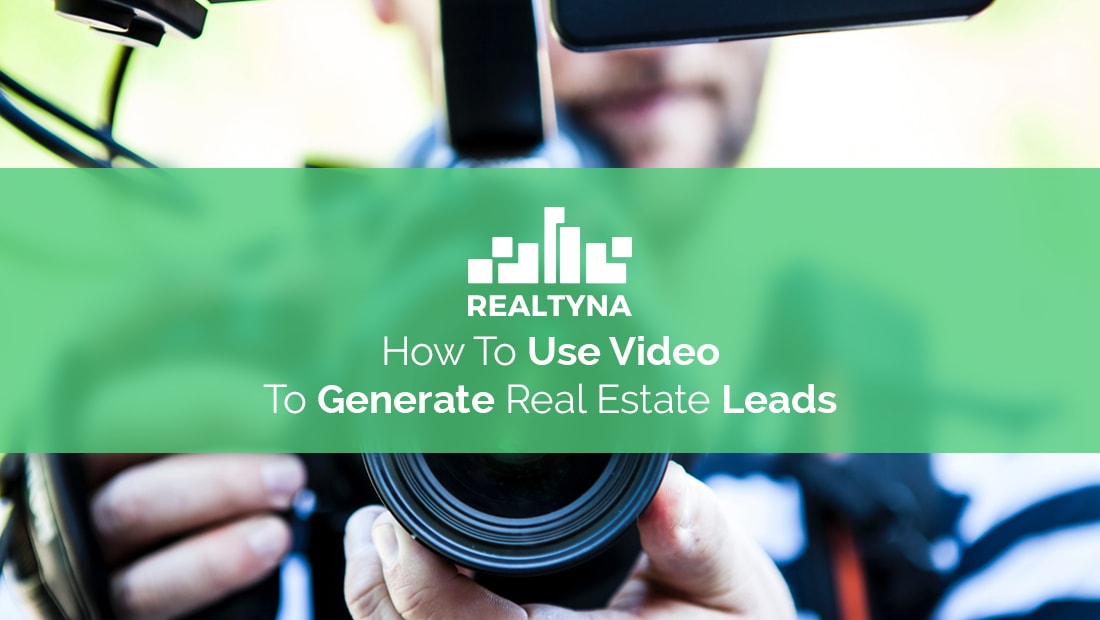 How to Use Video to Generate Real Estate Leads
15 May 2018

Posted at 09:17h
0 Comments
To succeed in real estate, you must possess a lot of skills. Skills in communicating, negotiating, math/statistics, knowing your community and people are all necessary for your job. One of the most important skills to have, though, is in marketing. Without marketing efforts, you will have no leads to sell a home to or use for any of your other qualities.
Being a real estate agent is just as much about marketing as it is anything else, and it is important to stay on top of marketing trends that work so you can stay ahead of your competitors.
Today, that trend is video. Videos are the newest thing in real estate and will soon lead the way agents interact with leads online.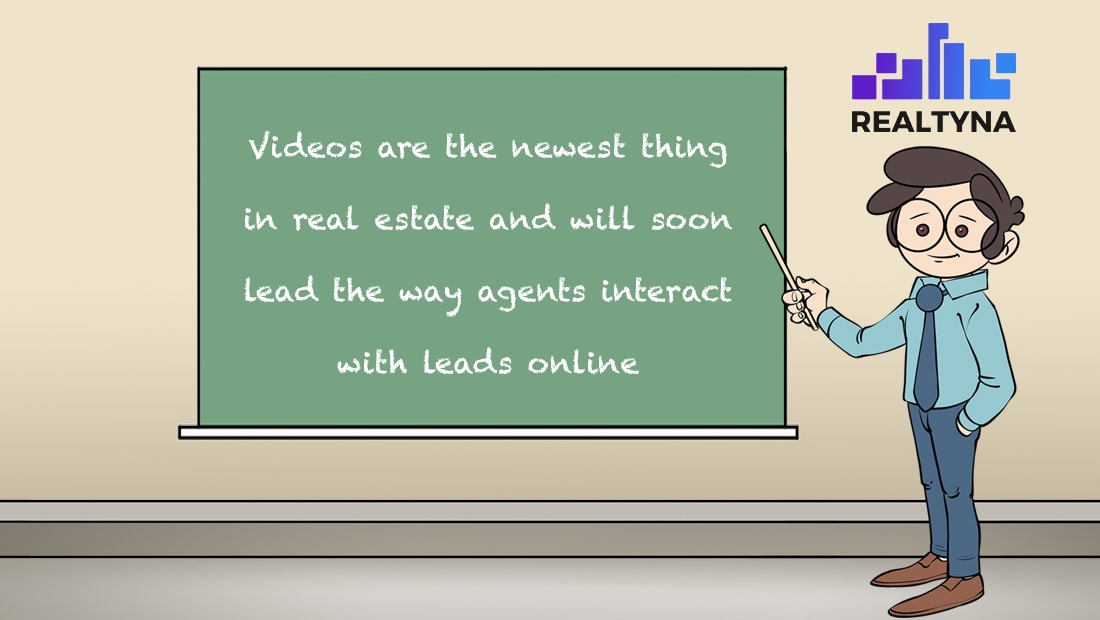 WHY is it Important?
Agents who don't use video will eventually be phased out. It might take years before this catches such a wind, but just as agents who refused to move to the internet or more recently, social media, your days could be numbered without adopting this new marketing method. Sure, agents can survive without using video, but might eventually face younger leads moving to competitors that do.

Videos are a new innovative way to interact and engage with leads. Real estate marketing is always on the up and up and this is an increasingly popular trend amongst the younger generations. The use and consumption of videos is at an all time high and it would be silly not to capitalize on that.

You will be unique compared to your competitors who do not use such fun, innovative ways to interact with clients and do their jobs. It may take a little more time out of your day and money out of your pocket (if you have no intention of editing your videos yourself), but it is sure to set you apart from other agents. People will be interested and keep tabs on you until eventually, they become business.

Your time is now. Currently, there are very few realtors who have embraced using video in their marketing strategies and this is your chance to get in on it and grow a following before the market becomes too saturated.
WHAT Should I do?
Show what it is like to be one of your clients! Not only are your videos fun and interesting, but the sole purpose of them is to market yourself and generate leads. Do them a favor and give leads a snapshot of who you are, what your capable of and how awesome it is to work with you.

Amplify your life and yourself without sacrificing authenticity. It is okay to portray yourself as bigger than you are. That is what marketing is about, anyway. However,

always always always

be authentic and true to who you are. Give people highlights and emphasize all the great things about your business, but also keep it 100% accurate.

Get people engaged and interested in your content. The whole point of utilizing video is to introduce a new way to engage with your leads and what you can offer them. Keep content interesting and relevant based on the type of audience you have or want.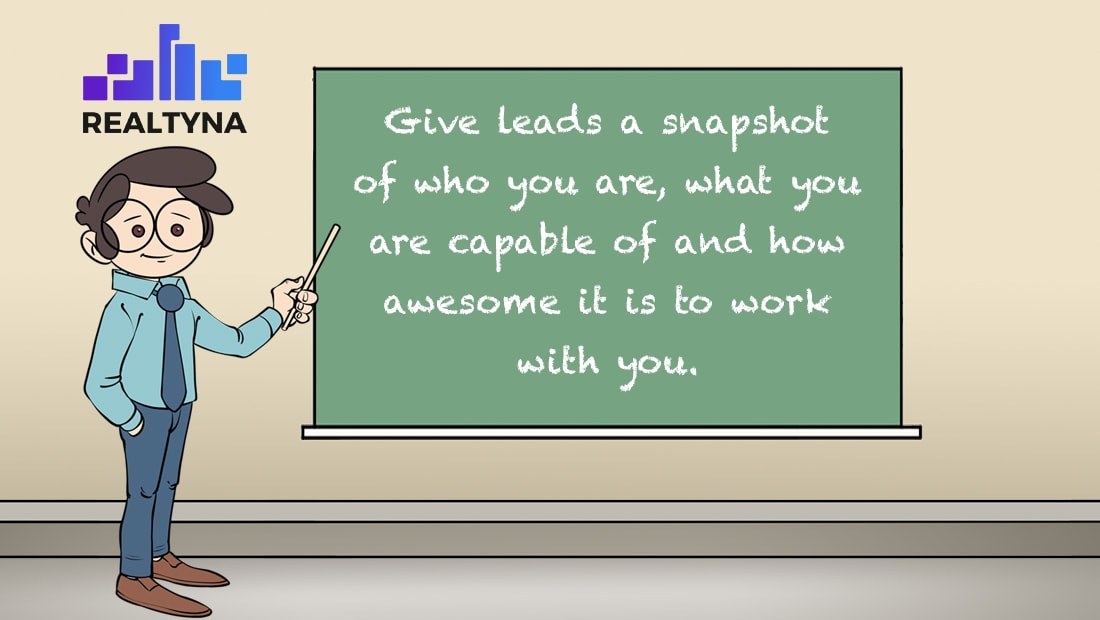 HOW Do I Make This Happen?
Vlogs: Vlogging has been growing in popularity for some time now. Today, there are vlogs on all topics such as general daily vlogs, makeup vlogs, travel vlogs and more. Real estate vlogs are still relatively rare, though. Put your life and career in the spotlight with a 2-10 minute video which highlights day to day work, your clients, and most importantly, your personality.
Live Streams: Streaming is a huge opportunity for live interaction and engagement. Consider interviews with real estate influencers and other useful people in the industry for your audience. You also might think about streaming fun open houses, free Q & A sessions for prospective clients or giveaways/sweepstakes. Anything that increases activity with your content and helps you win leads is the right idea.
Convert Blogs to Videos: There has been a big trend explode in the social sphere for text based videos. We have all seen them- catchy music in the background with 1-3 minutes worth of interesting content cycling through the video. It is an attention grabbing way to market the blogs you have already published, increase views and gain some followers. One platform you can consider that makes such editing a lot easier is Lumen5.
Listing Tours: Certainly less involved than the previous suggestions, you can always take video tours of your listings to include on your website or social media. Many agents already do this, so step it up a notch and make your videos more fun and entertaining. Include background music, surprises as you pan the rooms or fun commentary. For example, Smart City Apartments based out of Dallas, TX often has someone dressed in a costume, dancing in their tour videos and always includes witty captions.
Creative Content: If you are creative or have a talent, show it! A handful of real estate agents have gained a big following (and lots of extra leads!) by making real estate themed covers to famous songs. Perhaps your are good at painting, have a knack for singing, can dance, know some magic tricks or are a comedian at heart. Find a way to channel your creativity and talents towards your real estate business, film it, and watch all the leads pour in!
Youtube and Facebook: You have many platform options including Twitter, Instagram, and Snapchat, but Youtube and Facebook are your most important tools in the beginning. Creating a Youtube account is very easy to do and may allow you to grow a larger following than uploading to Facebook. Facebook is especially great for hosting Live Streams and is very compatible to sharing videos from Youtube. These two platforms will lead your way.
Share: The great thing about all of this is, you can share your videos anywhere! And you need to often. Share on your other accounts and invite your followers to do the same.
Get ready to take the big leap and put your life and real estate business in the spotlight for everyone to see! It will take time to get the ball rolling, but you will not be sorry when it finally happens.