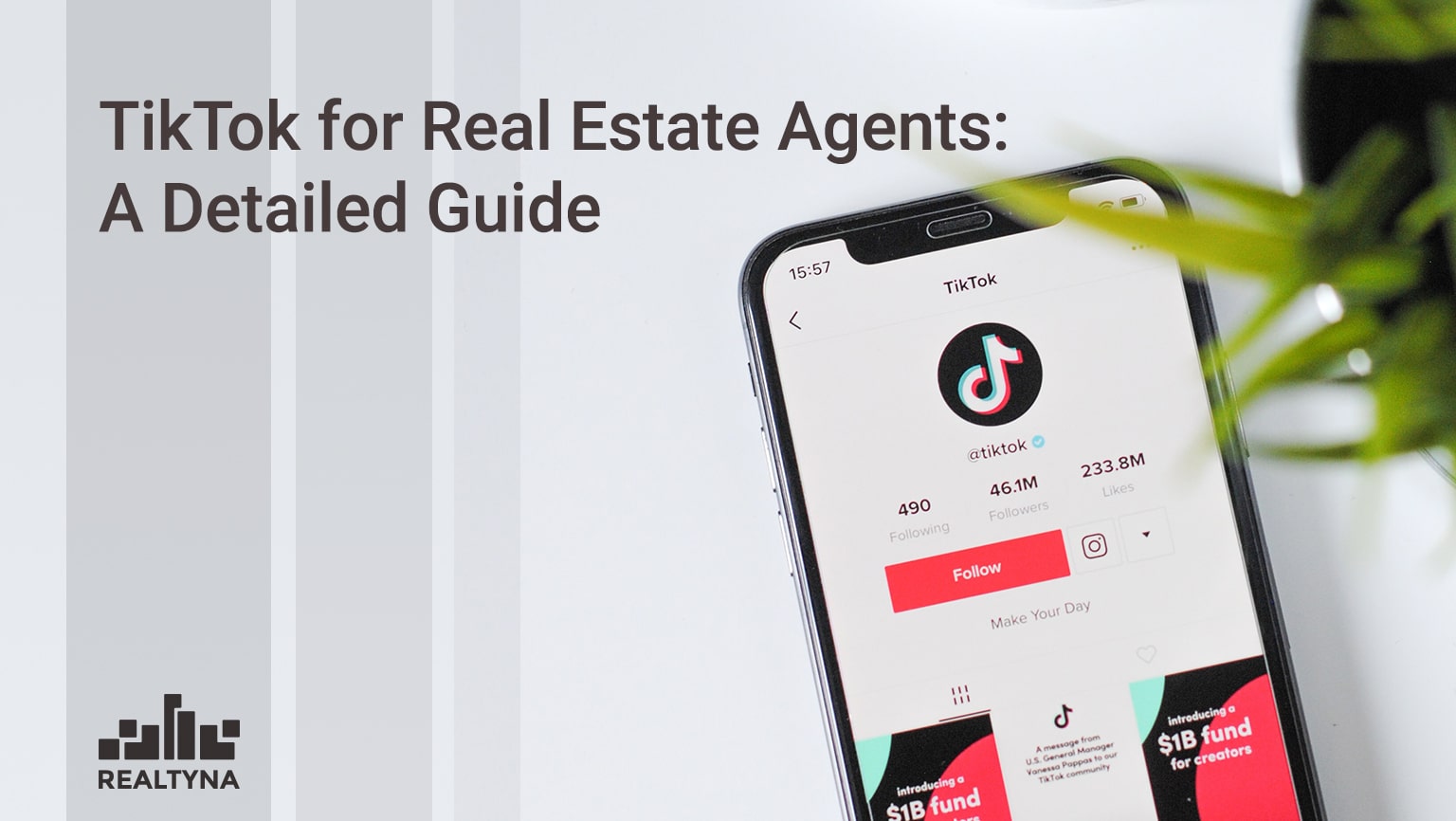 TikTok For Real Estate Agents: A Detailed Guide
It may be impossible to keep up with all the aspects in which the world is changing, but if there is one thing that agents can change to keep up with new marketing activities it's the social networking ecosystem. It is vital to continuously provide value content on classic social networks like Facebook and Instagram, but what if a new kid on the block could help you expand the scope of your brand and create new leads while flexing your innovative muscles?
TikTok is the newest website that has caught the world's interest, with 800 million users since July 2020. It includes a set of features that can help real estate professionals quickly create insightful content and attract a large audience. Furthermore, to go viral, you do not need to be an influencer. All you need to do is post relatable content every day, and you will be in front of potential clients within no time.
Why Should Real Estate Agents Use TikTok?
As a real estate agent, there are many reasons why you should start using TikTok for marketing as part of your social media marketing strategy. One thing to note about the app is that it has more than 14 million active users in the United States every month, who spend an average of 47 minutes each time they use the app.
Even though most Realtors think that TikTok is only for Gen Z users, statistics show that people using the app range between 18 and 34 years old. While 50 percent of active users represent the number of US users on the app, 20 percent of this population stated that they have over $100k household income. According to the numbers, TikTok is a platform where even real estate professionals can target their audience.
How Can You Use TikTok For Real Estate?
If you are interested in using TikTok for marketing as a real estate agent but do not know where to begin, here are some tips to creating TikTok videos that can get you in front of the audience you are targeting.
Look for Evergreen
Evergreen content is the type of content that will remain a resource for many years and is not linked to a fad or a trend.
Home Tours
Use TikTok's musical features, effects, and filters to convert your listings into interactive home tours.
Keep up withRtrends on TikTok
Keep up with trends on TikTok. On your "ForYou" page, you will start seeing videos with styles similar to others but with distinct content. Take advantage of this and get creative with how real estate can be mixed into these trends.
Hashtags are Important
Make sure you use the right hashtags, whether you are doing a virtual home tour, providing tips for first-time homebuyers, or taking part in a TikTok trend. Always remember to use a corresponding hashtag.
Be Imaginative
Don't be shy of trying something different. TikTok uses an artificial intelligence algorithm to ensure that users see the content in your niche. You don't know which of your videos could go viral.
Start your own TikTok journey today, and inform us in the comment section below about how your TikTok real estate performance is after using these tips. And don't forget to share your TikTok handle with your fellow agents to connect!
Read Five Tips to Promote Your Real Estate Social Media Platform and Undisputable Advantages of Email Marketing for Real Estate Agents for more tips.