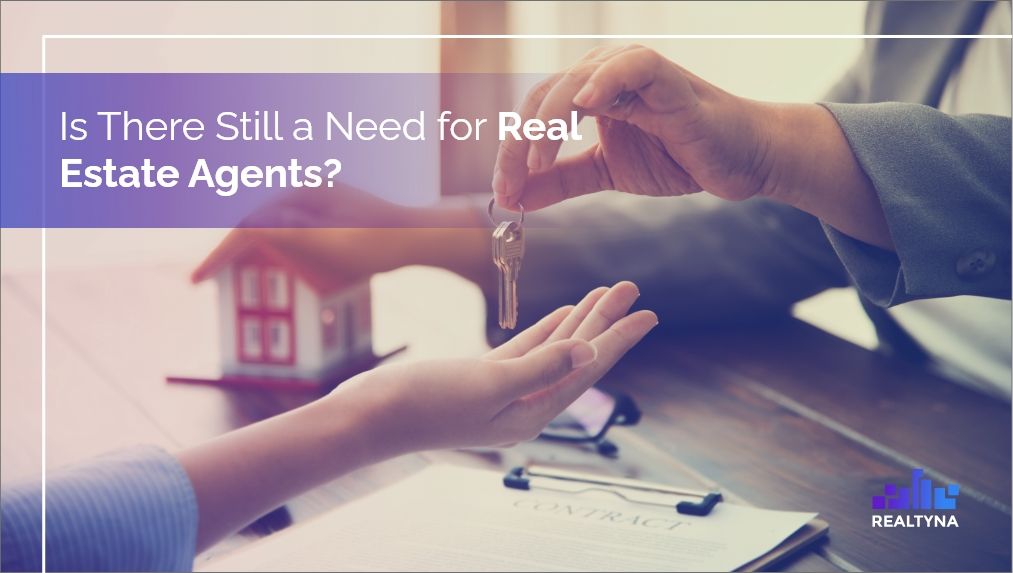 Is There Still a Need for Real Estate Agents?
11 Sep 2021

Posted at 11:00h
0 Comments
Today, we are going to discuss why there still is a need for real estate agents and how important they are in the real estate industry. What are agents' duties and responsibilities? Why is a real estate agent important? And what might be the future of the real estate industry?
Let's dive in!
Real Estate Agents Duties and Responsibilities
Communications with Clients
Calling clients, following-up with them, meetings, open houses and more are a small part of the communication that real estate agents are doing on a daily basis. Quite simply, real estate agents' main task is to have good communication with their clients. Are you interested in some tips related to this? Check our article on online communication tips and tricks for real estate agents.
Real Estate Research
One of the most important responsibilities of a real estate agent is to research the market. That includes always being aware of real estate trends, prices and more. Real estate research also includes performing market analysis. Quite simply, every real estate professional should know everything related to the market in their area of activity.
The Usage of Different Marketing Strategies
The real estate industry is a huge topic, and different marketing strategies are being used and implemented from time to time. Networking with different clients, active engagement on social media and running real estate websites are some of the best marketing strategies in today's market. These are the different strategies used for only one purpose — to be more successful as a real estate agent.
Different Types of Preparations
Real estate agents help property owners to sell their houses at the best price. That's why it is important for agents to be part of the different preparations. It requires staging property at its best, photographing properties and posting them on social media and real estate websites and more. Different types of preparations during this process also include preparation of documents related to the property and more.
Why are Real Estate Agents Important?
We have already highlighted some of the main responsibilities of real estate agents. We can easily suggest why real estate professionals are essential for us and how they are helping us from different perspectives. But questions related to why there is still a need for real estate agents may arise.
The Future of Real Estate Industry
The future of the real estate industry is clear. For the future, the technology will continue to evolve and there will be more real estate websites available on the internet. For more, check our article on ways in which technology is changing the real estate industry. But one thing is certain: the need for real estate professionals is going to stay strong.
No matter how the industry will evolve or change, there will always be a huge need for properties, land, homes and more. The need for real estate agents, brokers and professionals in the real estate industry will continue because they are the people who are always there to help everyone in their decision-making process related to this industry.
Last Several Words
Real estate agents are very important in the real estate industry. They need to always be aware of new developments and they should always read different information. To know more about it, please check our article on 8 books that every real estate agent should read.
Want to know more about real estate agents nowadays? Check our article on is being a real estate agent still profitable and a good profession in 2021?