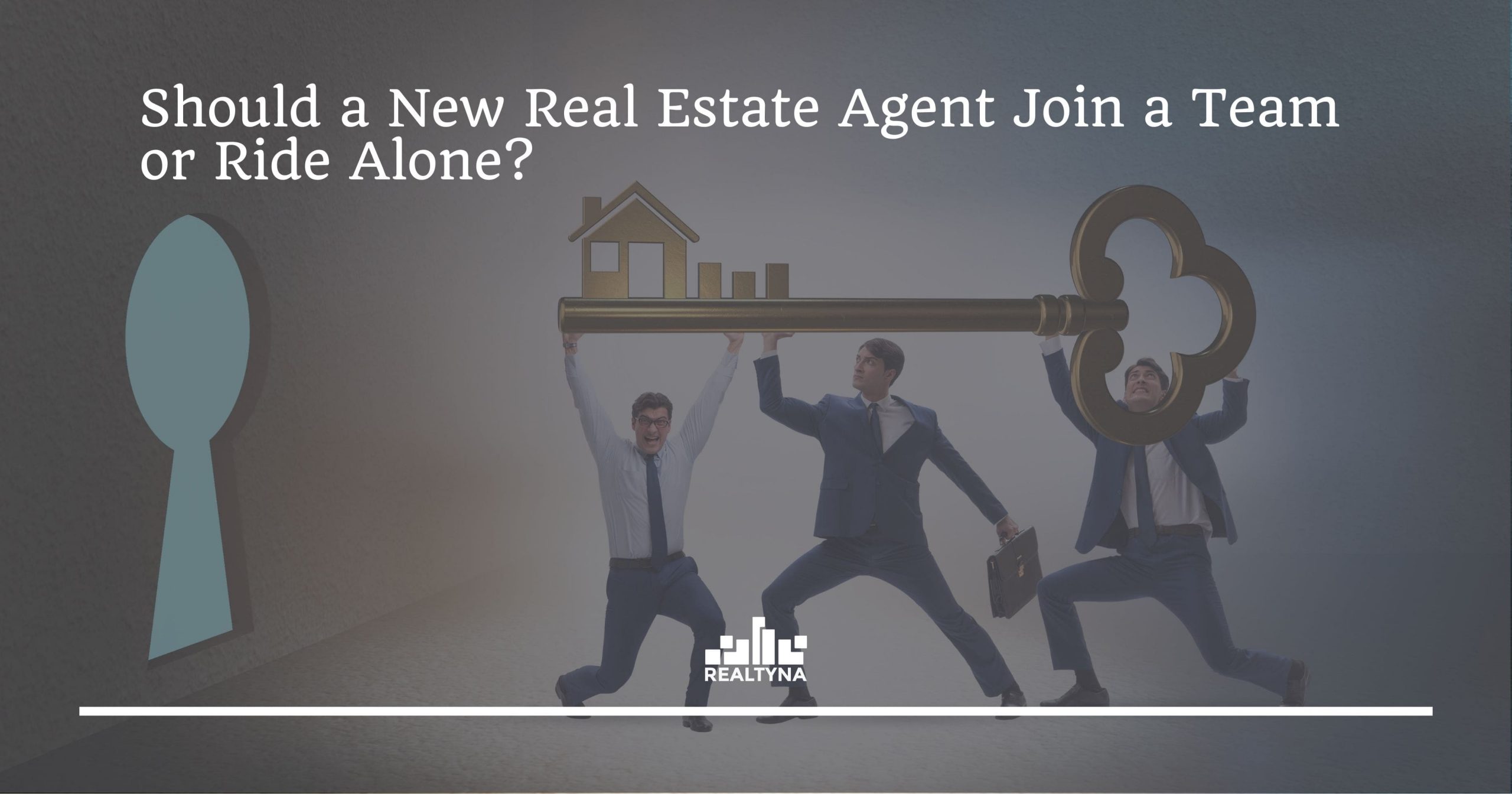 Should a New Real Estate Agent Join a Team or Ride Alone?
19 Mar 2021

Posted at 11:00h
0 Comments
Real estate can be an inspiring and lucrative career, but your performance depends on your willingness to make choices that would help your business. In contrast to other occupations, it's no secret that obtaining your real estate license is reasonably straightforward. One of the first choices many agents ponder before beginning a real estate career is working alone or joining a team.
Deciding whether to be part of a team or go it alone can significantly impact your career. For some, collaborating in a team may be a remarkable business model since it can offer hands-on experience, while others prefer working alone. The decision to go solo or work in a group depends on the agent. And the pros and cons below will help you decide!!
The Real Estate Team Strategy
When you start as a newly licensed Realtor, it may be a little daunting. Before you start searching for buyers, you need a website, phone, business cards, yard signs, and internet access.
Just getting the company up and running may cost more than $1,000. You will need to gauge your time, the time you spend on business development and marketing.
How Real Estate Teams Are Created
Most real estate agents' main aim is to create a stable client base and develop such connections to obtain business referrals as the company grows. Those contacts may become too much to control for a single agent after being in business for a while. When the number of buyers becomes too much for one person to manage, having a buyer's agent on board is the organization's inevitable progression.

Joining a Real Estate Team Pros and Cons
Many real estate brokers are used to operating independently, and most are self-sufficient. Naturally, people employed in a team environment end up analyzing and coming up with solutions to each other's problems because a team serves as a support system.

As a newbie to the business, having some leverage for lead generation may be a challenge. But joining a team may be the best way to get a check.

In general, they hardly teach effective marketing techniques or finding customers in real estate schools. With a team, ready clients can be handed to you.

It takes a long time for individual team owners to find out what works for them or what does not.

When operating with a team, do not be short-sighted and rely only on the deal. You should focus on how the team develops new business because this will help move you further when you feel the need to go it alone.

Being on a team is the perfect way to improve the experience you need to become an excellent real estate agent.

Remember, one of the significant aspects of becoming a real estate agent is responsibility. Becoming a real estate agent means you don't have to be accountable to anybody. But by becoming part of a real estate team, you are held liable and responsible for your performance.
In a Nutshell
It can be extraordinarily fulfilling to work under the umbrella of a real estate team. Particularly for those just beginning their real estate careers. It can also be an excellent opportunity for business owners to wind down their business and retain a decent income level.
My last piece of information is that you should your long-term ambitions and match your short-term acts to fit your hopes and dreams.
Read The Top Three Common Ways to Sell in Today's Real Estate World and Undisputable Advantages of Email Marketing for Real Estate Agents for more tips on navigating the real estate industry.