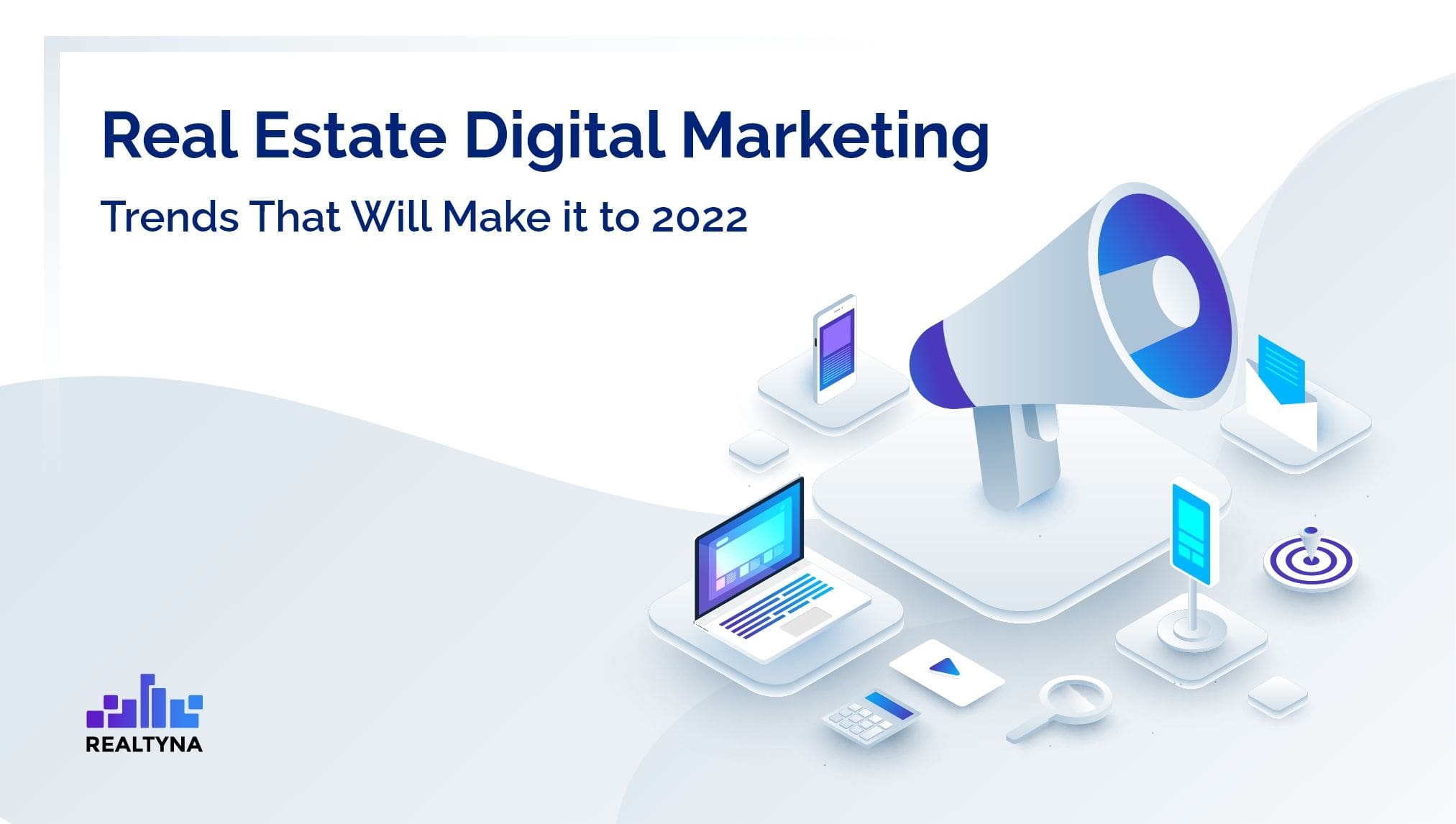 Real Estate Digital Marketing Trends That Will Make it to 2022
09 Dec 2021

Posted at 11:00h
0 Comments
While there is still time for surprises, the end of the year is an excellent time for all real estate companies to review their performance, analyze business strategies, and consider the best practices, real estate digital marketing trends they can adopt in the following year.
Every year, we encounter new digital trends that create the groundwork for the future of digital marketing, the real estate industry, and the world at large. Yet, even a challenging year like 2021 was more consistent and predictable than 2020. For example, the first few months of the year saw the rise of TikTok, which has now become the most popular social media platform for Gen Z users, NFTs, and cryptos making waves in finance and, of course, Facebook changing its name to Meta.
Overall, many interesting digital innovations affect how we connect with our audience. Read on for digital marketing trends that will most likely make it to 2022.
Top Real Estate Digital Marketing Trends in 2022
More Online Events
With online events such as webinars, you get the chance to speak directly to your audience and gather vital information about them. These online events are more about creating a long-term engagement with clients and potential customers than generating income short term.
After gaining valuable information at a brand's event, a customer is most likely to refer back to that brand when it comes to making a purchase decision in the future.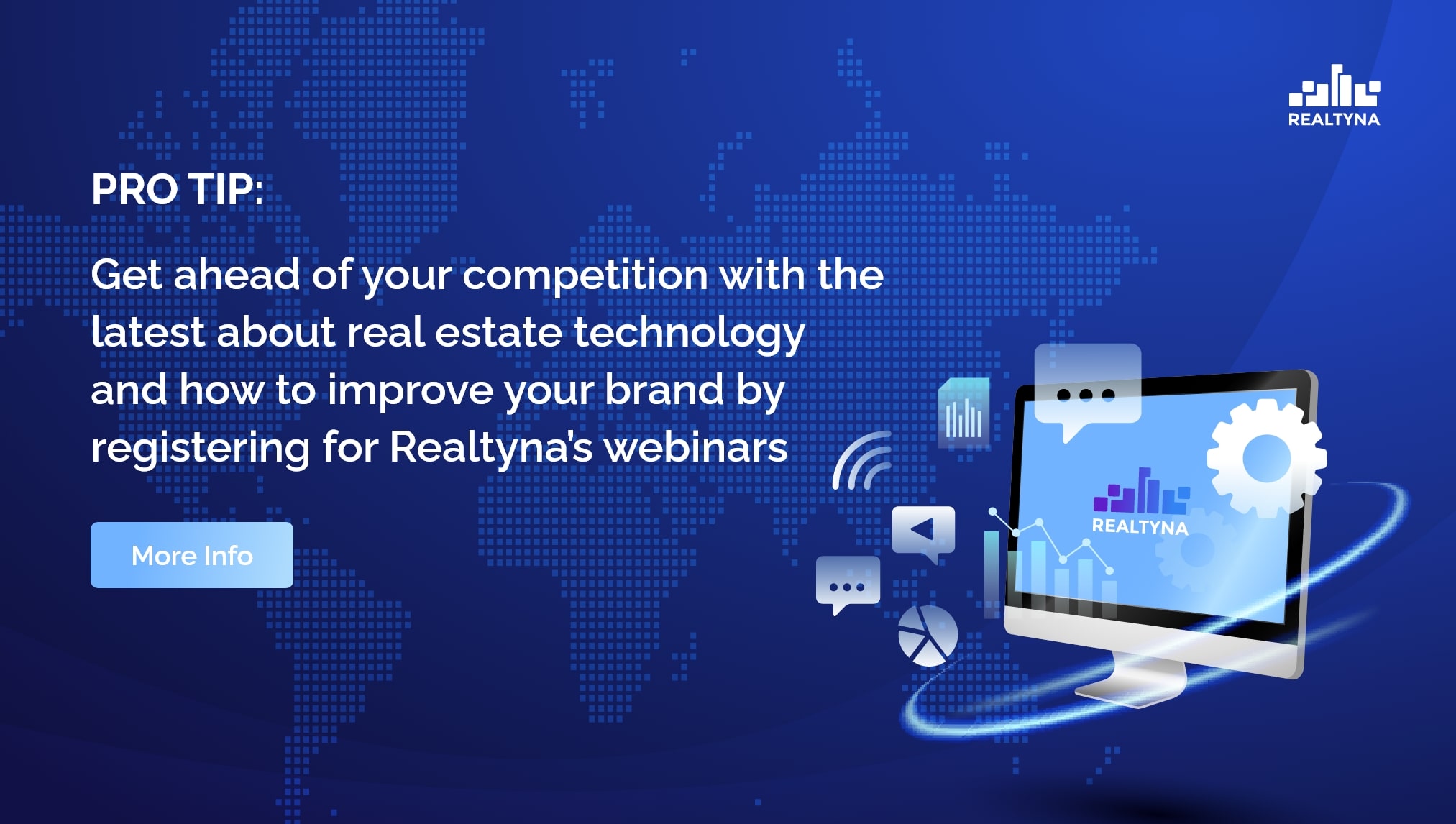 A Continuous Rise in AI
The rise of artificial intelligence in digital marketing will continue to gain momentum. Real estate businesses that are not taking advantage of AI in their marketing strategies risk missing out on benefits such as keyword suggestions for better organic search, automatic online traffic reporting, and even projections of consumers' anticipated future purchases. On the other hand, most businesses that automate their marketing generate reasonable ROI within a year.
Excellent Customer Service
As the digital ecosystem evolves, customers are getting pickier about what they consume, and as a result, their expectations are high. We're witnessing a significant shift in perceptions of what marketing is. It is no longer necessary to persuade individuals to buy from or work with your company. Instead, the focus is on creating exceptional customer experiences that keep people coming back.
Video Marketing
Videos will account for 82 percent of all online traffic by 2022, according to a Cisco study published in 2022. Videos are 53 times more likely to earn first-page SERP ranks than other SEO strategies. In addition, 84% of consumers today say that seeing a video has led them to make an online purchase.
Personalization
One of the most effective ways to attract your clients is to tailor your real estate digital marketing to their specific requirements. We can now use data to uncover what keeps them up at night and what messages will resolve their problems. From content to design to product recommendations and everything in between, advances in technology like AI and enhanced data collecting have made hyper-personalization effortless and straightforward.
​​2022 will see better integration of CRM and CMS to deliver consistent, tailored brand messaging in digital marketing.
2022 is Almost Here
If you haven't started planning your 2022 marketing strategy yet, now is the best time to start. While there is a constant change in marketing trends, you need to know what your audience wants and deliver it to them through regular communication to succeed in your real estate business.
People Also Search:
The Craze About Buying Land in the Metaverse: The Future of Real Estate Technology
Virtual Properties, NFT and Metaverse- What Is The Future of the Real Estate Industry?