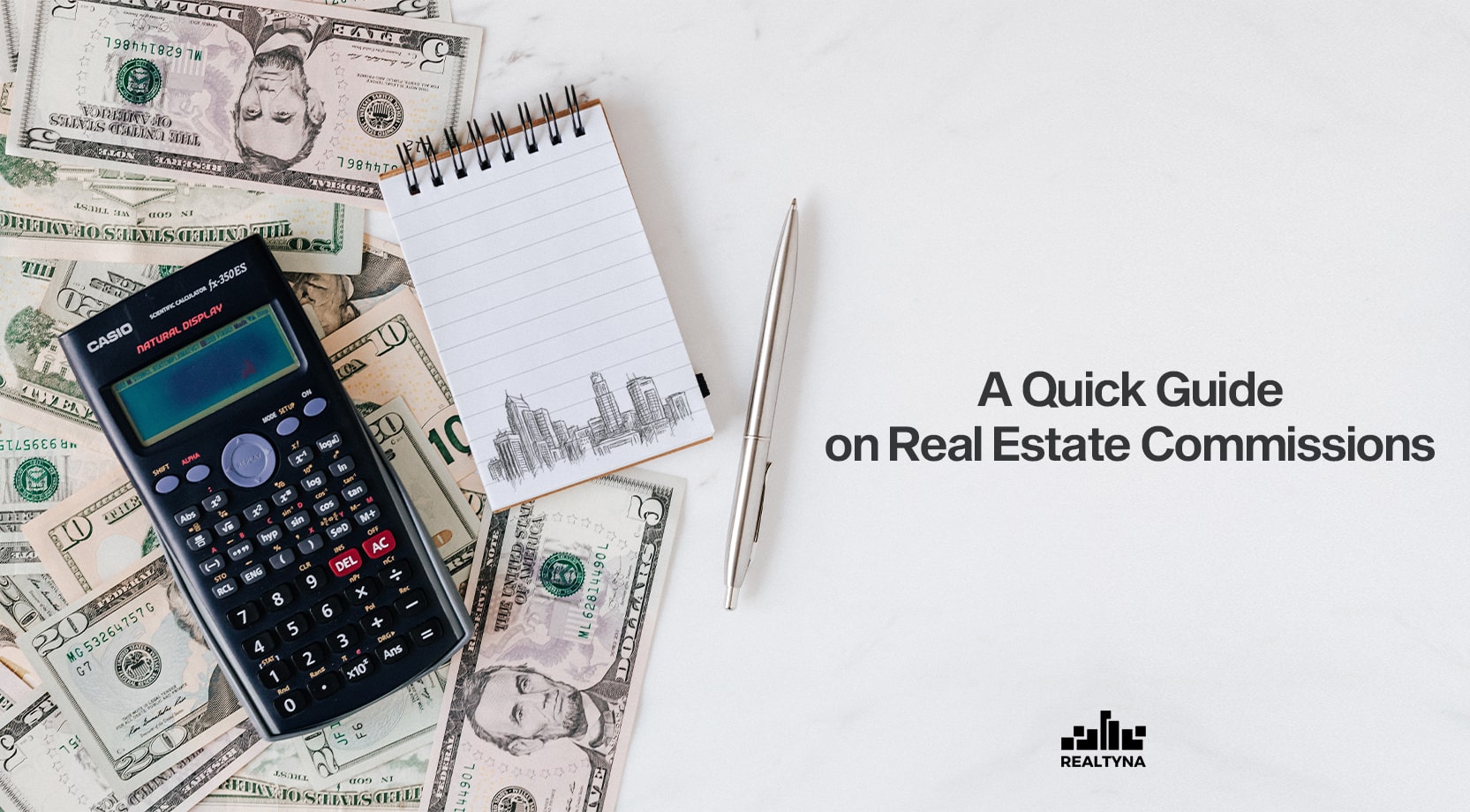 A Quick Guide on Real Estate Commissions
30 Oct 2020

Posted at 11:00h
0 Comments
Real estate commissions are probably the most important part of real estate transactions, both for clients and realtors. Commissions have also been a common cause of controversy, with both sides thinking it is unfair. Hopefully, there are some guidelines and regulations to protect the rights of both parties.
In this article, we are going through some of the basics of what commissions are, and how they work. In the end, I will provide some tips on how to make the best of your commissions as a real estate agent.
What Is a Real Estate Commission and How Does it Work?
A commission is a percentage of the proceeds from a real estate deal. This payment should be paid directly to the broker, and both sides agree on its terms before signing the agreement.
An agent cannot receive a commission directly from the seller. I mentioned the seller because it is this party that must pay the commission. This however can be negotiated and the commission can be split between the buyer and the seller.
Agents function under the supervision of a broker. Once the commission is received by the broker, he or she will pay the agents involved in the transaction. There is no official benchmark for setting commissions in the real estate industry. In fact, antitrust laws discourage unions and associations to specify commissions. As a result, it is completely open to negotiation.
Agents and brokers may also have different agreements among their own team to share commissions. In any real estate deal, we usually have four groups of realtors:
1. Buyer's agent(s)
2. Buyer's agent's broker
3. Seller's (or listing) agent(s)
4. Seller's (or listing) agent's broker
The split between the broker and agent can be 50/50, 70/30, or most commonly 60/40, that is, 60% for the agent and 40% for the broker.

What Is GCI?
Gross Commission Income is a base measure to evaluate the success of real estate sales. Monetary rewards are the norm of the industry, and they are basically the true aim of a real estate agent's work.
GCI is of course very dependent on the market. There are so many factors that can affect the way commissions are decided in the real estate markets.
Learn more about GCI in the following article:
What is GCI in Real Estate and Why It Matters?
Bottom Line
Despite the fact that there are other forms of payment such as regular salaries, commissions are the most important source of income for agents. Understanding how they work is essential to an agent's GCI and their overall success. Make sure you always negotiate your commissions and you are paid your worth.
Improve your negotiation power by becoming a neighborhood expert and stand out from the competition. Learn more in the following article:
Neighborhood Expert – Realtyna – Real Estate Web