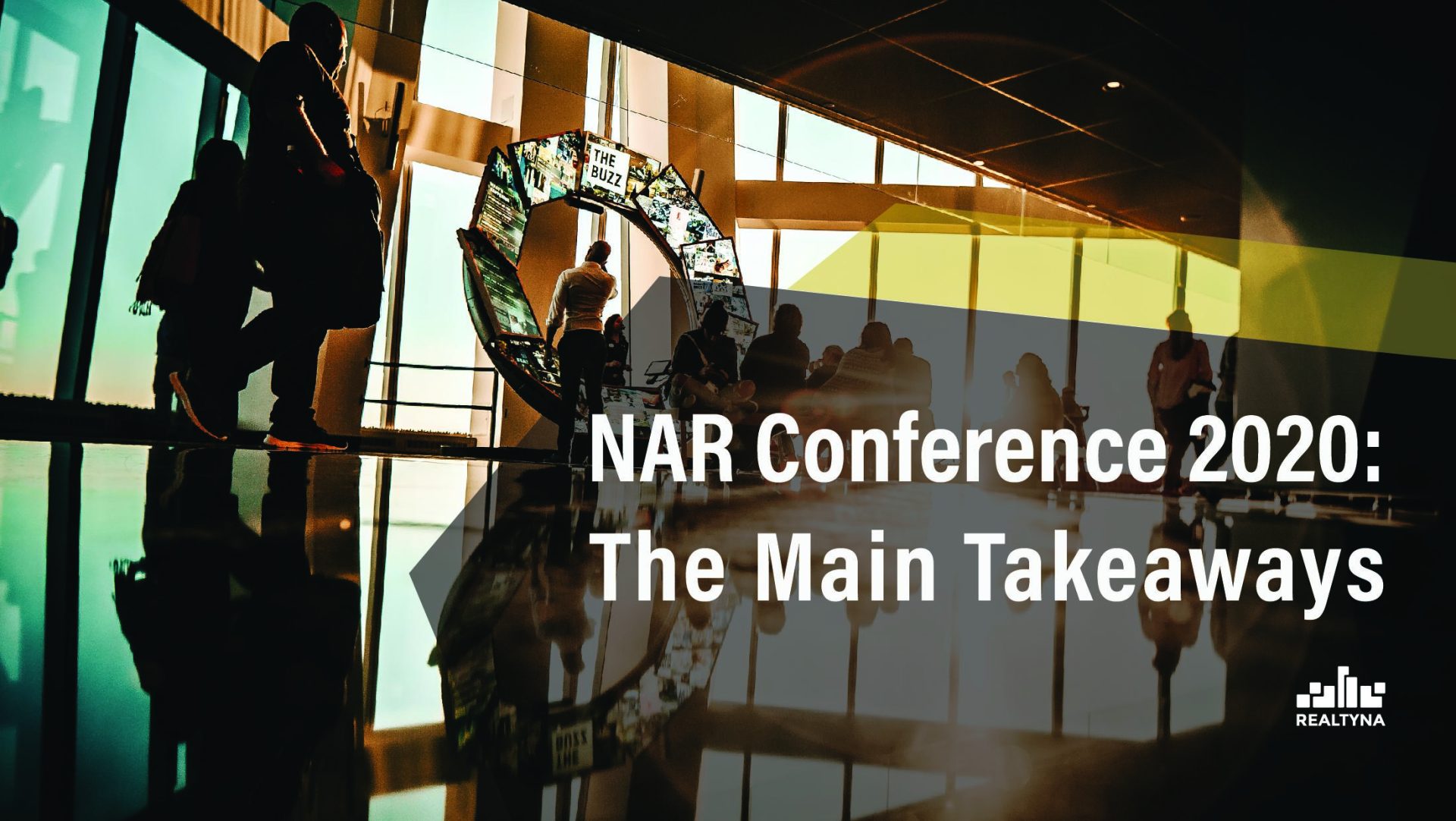 NAR Conference 2020: The Main Takeaways
08 Dec 2020

Posted at 11:00h
0 Comments
The National Association of Realtors recently held the 2020 REALTORS® Conference and Expo between November 2 and November 18. Many top real estate professionals attended and participated in the conference. The theme of the conference was Find Your R aka Renew, Restore, and Revive!, and many real estate professionals shared their personal experience of working during the pandemic, being essential workers, and trying to bounce back as much as possible to a normal way of things.
Here we present some major takeaways and highlights from the 2020 REALTORS® Conference and Expo.
Let's dive in.
Distinguished Service Award
Let's start on a positive note. NAR's Distinguished Service Award was established in 1979. Since then, many real estate agents have received the honors. This year, NAR is celebrating the success of Diana Bull from California and Michael Ford from Arkansas. To learn more about the success of Diana and Michael, check out these articles Diana Bull and Michael Ford.
AI in the Real Estate Industry
AI is something that has not been widely accepted in the real estate industry. Many real estate agents are still unsure about AI being helpful in their business. Some think that AI is trying to replace and take over their jobs. David Conroy, director of Emerging Technology for the National Association of Realtors® discussed this topic with real estate professionals trying to understand how AI can be adapted in the real estate industry.
Technology and Its Impact on the Real Estate Industry
One of the most important topics of the 2020 REALTORS® Conference and Expo was the technological impact on the real estate industry especially during pandemic. Many real estate agents shared their experience working during the pandemic, incorporating tools and programs that help real estate professionals to market digitally, close deals online, transfer money, videoconference, notarize and sign documents online, give virtual tours and much more. Check out NAR's article on that topic to learn more.
Fair Housing
One of the most discussed topics of the 2020 NAR Conference was Fair Housing. NAR discussed changes that they're going to implement in the Code of Ethics and in the NAR Bylaws, including the expansion of the definition of public trust to include all kinds of dicrimination. Check out this article to learn more about NAR Code of Ethics check.
P.S Want to know how vaccines will affect the real estate market, check out this blog How Does a Vaccine Affect the Real Estate Market?