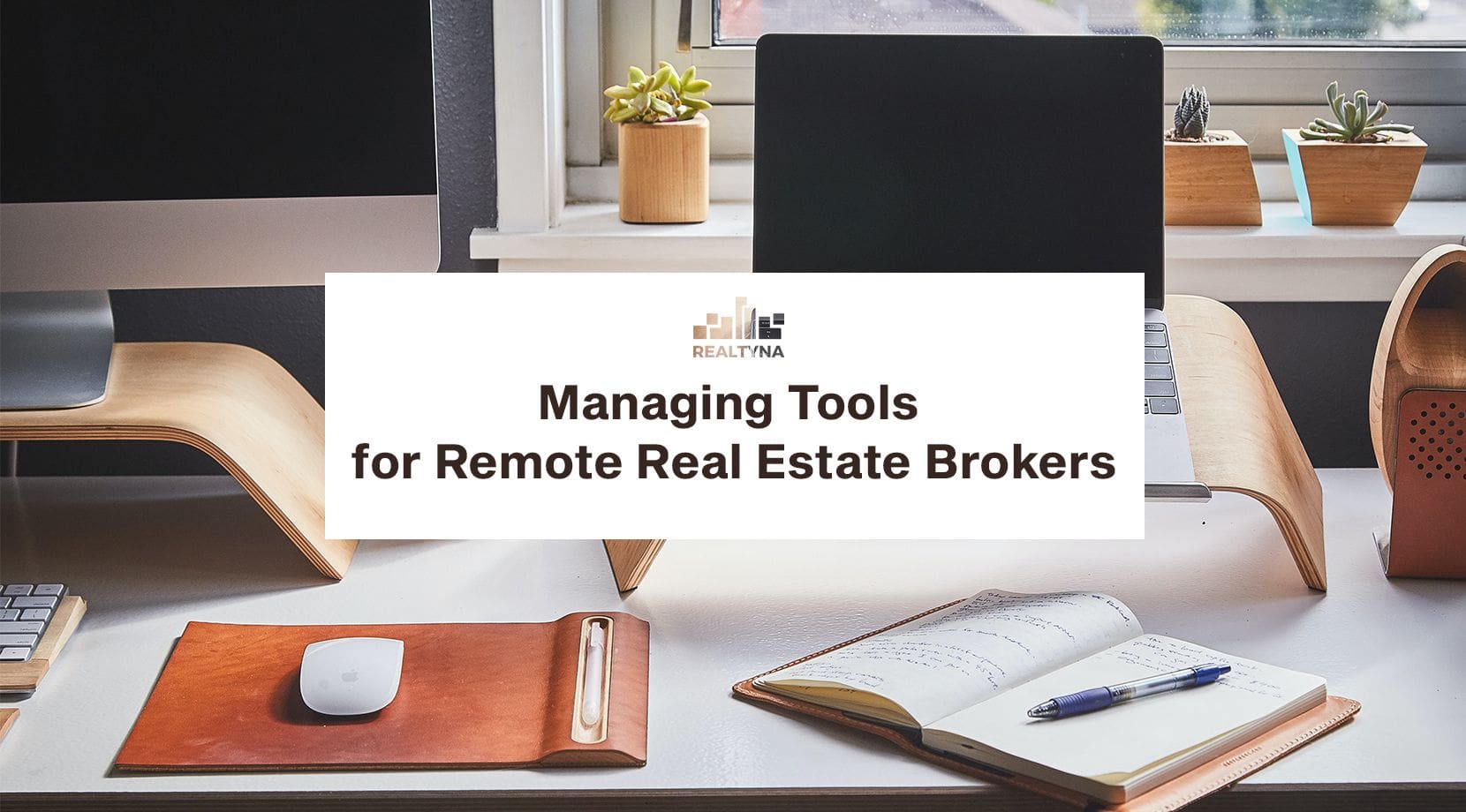 Managing Tools for Remote Real Estate Brokers
15 Feb 2021

Posted at 11:00h
0 Comments
Throughout 2020, we saw many offices close, and real estate agents started working from home. The situation stayed the same, and as the time passed, more and more agents got involved in remote work.
Some did not know how to manage or monitor those who work remotely, and it was a problem not only for real estate agents and brokers, but for everyone else.
The year 2021 has started, but almost nothing has changed. Most agents are still working from home and keeping their distance.
In this blog we will highlight some useful management tools for remote real estate brokers.
Useful Tools
The first useful tool is Realtyna's Agents shared business for real estate websites. Customers and visitors to your website want to see as much information about your agents as possible. Realtyna's Agent shared business gives you the ability to display several agents on the listing details page at once.
The second solution from Realtyna is Brokerage Add-on. Brokerage Add-on allows brokers to add and edit listings like a normal user, but also edit the listings of their agents. With the help of Realtyna's Brokerage Add-on, you can add a new level of management control over your real estate website.
The third solution is Filezilla, which gives you control over the files that make up your website. It can be used in different ways, such as transferring files to your website, uploading images and etc. Every real estate broker should consider it, because it is a useful tool for website management.
While working remotely, Zoom is a great option to manage online conferences or meetings. While communicating with clients via Zoom, you should keep your Zoom body language in mind to get the best results from any meetings.

Suggestions from Realtyna
In our previous blog, we discussed what Realtyna offers for remote workers, meaning real estate agents. But there are different needs for those managing remote agents.
Last Words
The year 2020 has changed everything, and many have become remote workers. Now you know some managing tools for real estate brokers.
For related context, please check out Digital Real Estate and How to Work from Home as a Real Estate Agent.
We hope you enjoyed reading this article by Realtyna. Feel free to share in the comment section what managing tools you know for remote real estate brokers.