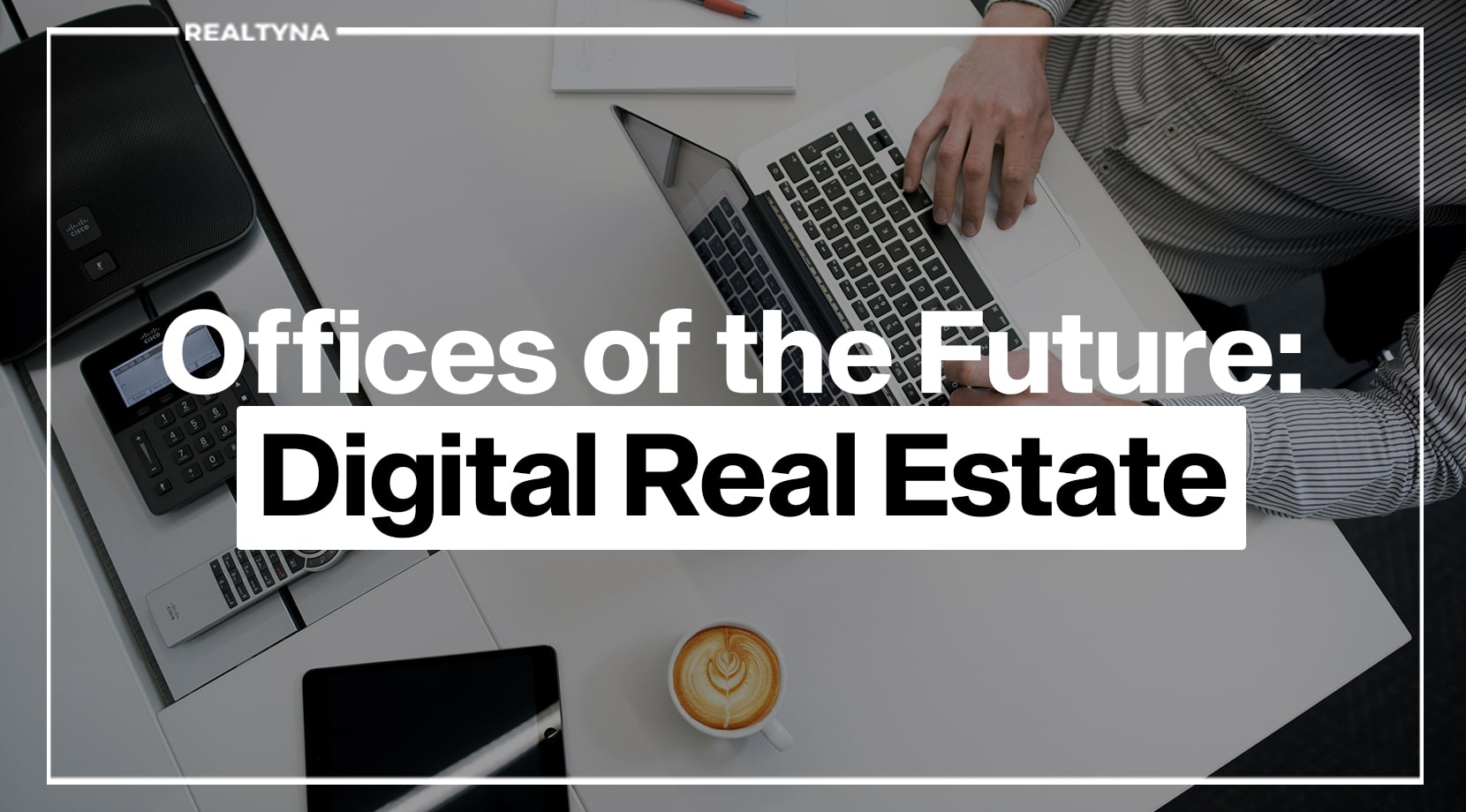 Offices of the Future: Digital Real Estate
28 Aug 2020

Posted at 11:00h
0 Comments
The recent situation forced some companies to work remotely. Some big businesses now even think of going remote permanently. Why did companies decide to close their offices?
This period has shown that businesses not only can work remotely, but some can even have better results. When we are talking about real estate, are real estate offices really necessary? Agents meet clients individually. They are responsible for their own tasks. They are managing their time. So if they have all the technical equipment, do they really need offices? Let's talk more about digital real estate and what will the offices of the future be like.
Digital Real Estate
In the world of the digital revolution, almost every business went online with the help of new technology. Real estate isn't an exception. Every real estate professional knows the value of a good website and online presence. Real estate has been going digital for some time now, and recently, the shift has accelerated. Being able to work remotely, conducting your leads, communicating with clients from wherever you are, can be the main component for real estate agents' success. Real estate is becoming more and more digital and it is easy to imagine that office of the future can also be digital. Let's see how it can be done:
Collaboration
The main reason coworkers prefer to work together in one space is collaboration. Every team needs daily discussions in order to have a plan for the company. But it's not a problem in this century, as you can find different coworking spaces. Employees can find different places to team up with colleagues sometimes and discuss everything necessary.
Also, new technologies allow us to gather digitally instead of gathering in one place. Arranging meetings, coming to the office, then going back to the working place again takes time. Virtual meetings are the best solutions for saving time. There are different conference tools that help you to arrange meetings, but the most popular and convenient sources are Zoom and Skype.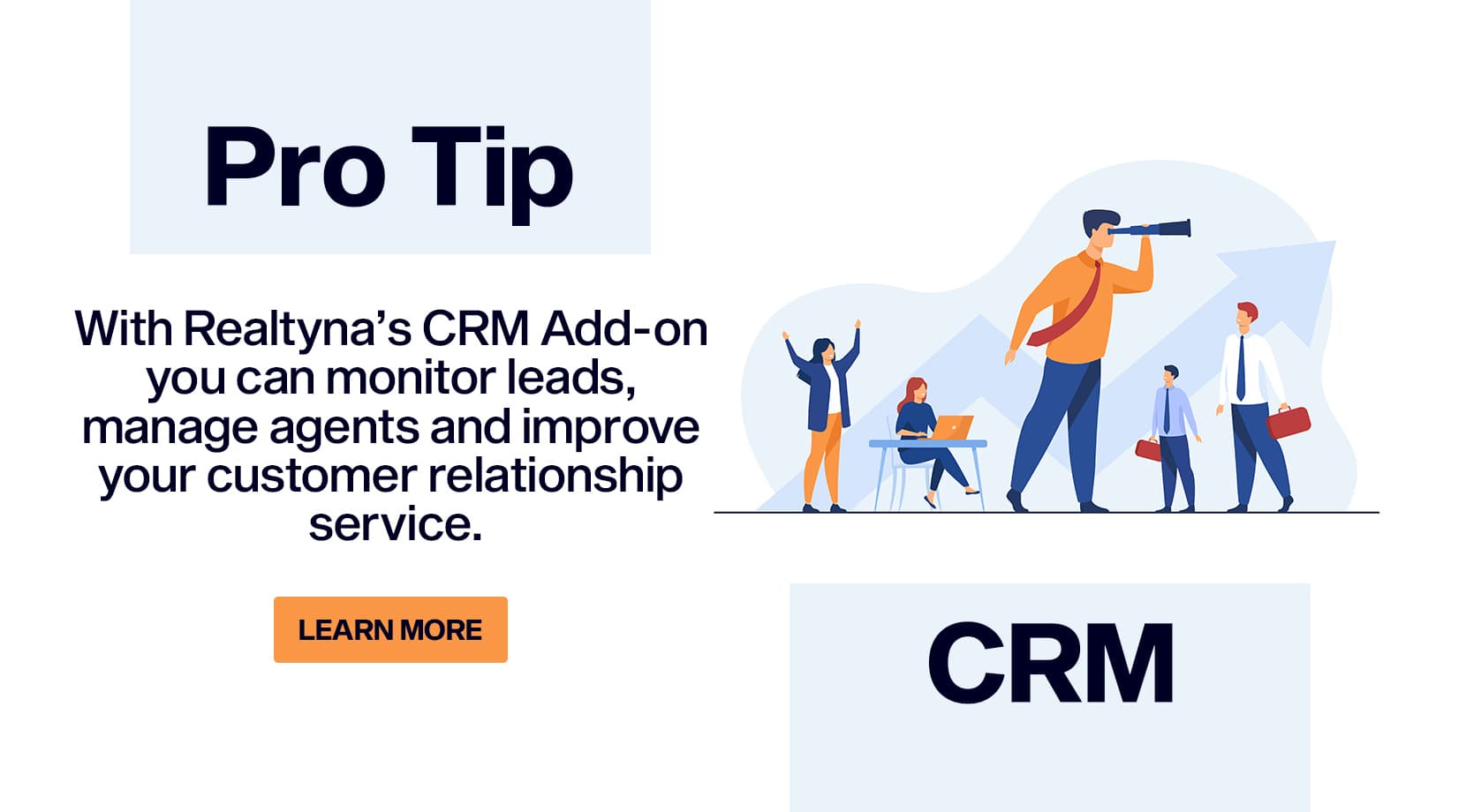 Document Management
Managing documents online has become easier than doing paperwork. Even in the case of working in the office, almost everything is done digitally. You can create and share different types of docs in Google drive, create presentations, questionnaires, and spread them through the team.
In some states, it's even possible to have digital real estate closings. In the case of a fully digital closing, the final paperwork can be signed online too.
Team Management
Managing a team remotely can be hard sometimes, as you might need different tools to monitor the work or even manage tasks through the groups. A good website with all the features allows you to not only manage the leads but manage the team remotely.
Realtyna's WPL Pro platform is the most feature-rich, flexible, scalable, and extendable WordPress plugin for creating real estate websites. For example, agents share business is the right add-on for your website, especially when we are talking about remote working. The add-on enables the website manager to easily modify agent information. With this add-on, you can display listings on multiple agent profiles and make sure that clients get the fastest feedback. One more effective product is Brokerage add-on, which allows brokers to manage listings and also manage their agents' listings. All together this gives real estate professionals new and different levels of management.
Few Final Words
We can imagine that the office of the future for real estate will be digital. In an era when technology plays one of the most important roles in people's lives, having a physical office isn't really necessary. Everything can be done in the virtual office.
To know more about virtual real estate office, you can see our article: 5 Tips to Open Your Virtual Real Estate Office
Question or Feedback?
Drop a comment below