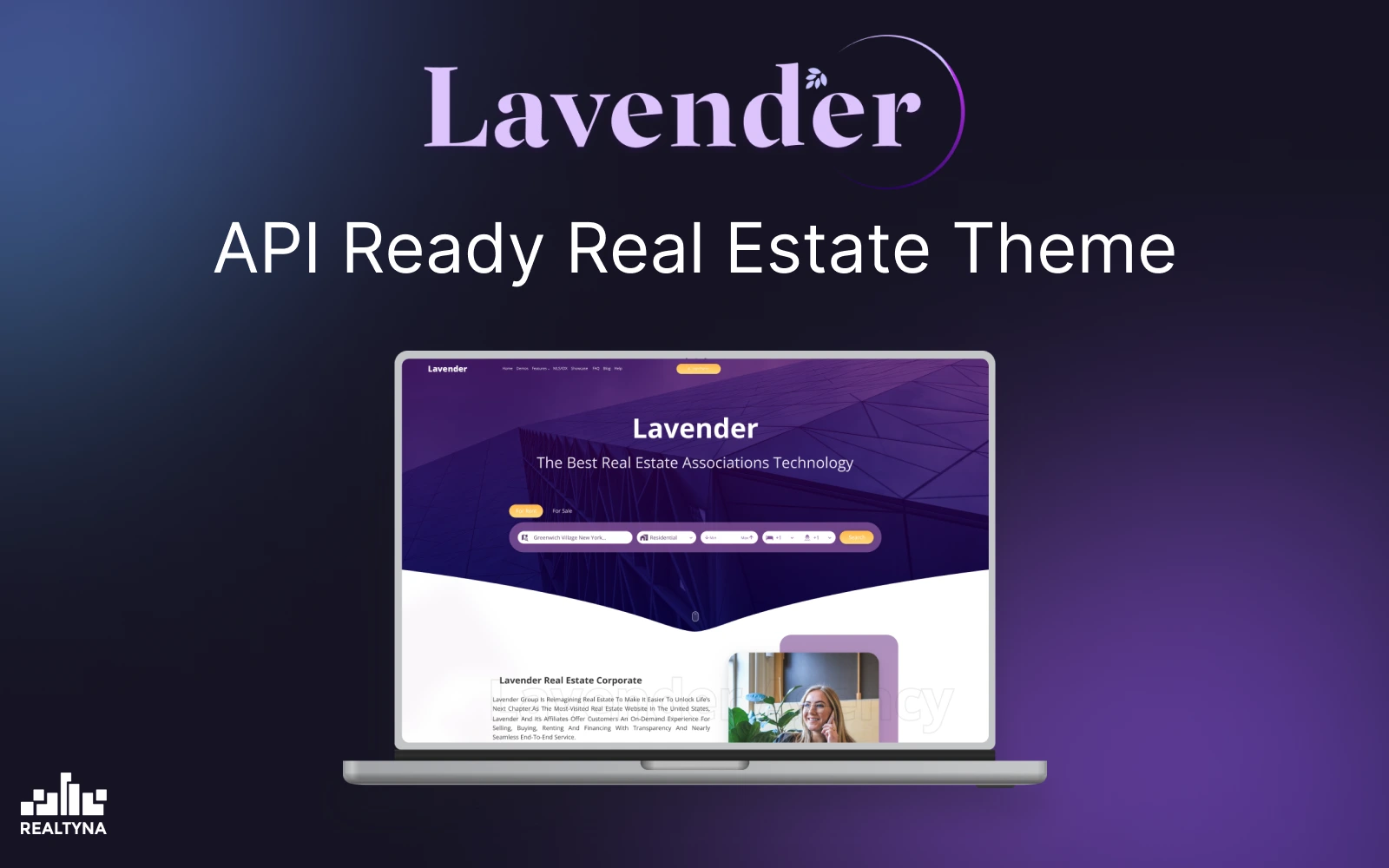 Lavender: API Ready Real Estate Theme
21 Mar 2023

Posted at 04:52h
0 Comments
Lavender is a theme for building fast real estate websites via a headless framework.
The API-based theme allows developers to create high-performing real estate websites using MLS data.
Content is rendered instantly from the WordPress and MLS Router APIs, resulting in near-perfect page scores.
Lavender additionally allows you to build your presentation with virtually any front-end framework, which offers a great deal of flexibility and customization options.
Sites using Lavender are content and feature-rich while achieving seamless delivery.
A beautiful, fast-loading real estate site with Lavender improves user experiences and keeps clients happy.
How Does Lavender Work?
Lavender works by adopting a headless CMS framework.
The WordPress API provides pages, posts, and other data, and MLS Router provides thousands of property listings.
Lavender allows you to build your graphic layer and deliver this content to users fast.
Compatible Technologies
Lavender works with Nuxt.js, Next.js, React, Vue.js, Flutter, Angular, and other technologies. As a cloud-serverless front-end, Lavender works with frameworks suitable for virtually any project.
Lavender Theme Features
Lavender is feature-rich and ready for real estate APIs.
Customizable With Elementor
Fully Responsive
SEO-Friendly
WPL Compatible
Custom Widgets
Bootstrap 5 Compatible
GTmetrix A Grade
Lighthouse 100 Score
Easily Scalable
Agile and Flexible
Server Side Rendering
Easy Set Up
All libraries, software, and frameworks are set up on Lavender, so you can start work the same day. With built-in queries, Lavender gives you a leg up when building your real estate site.
Why Clients Prefer Lavender
Lavender optimizes load times and content delivery, providing better user experiences and SEO for clients.
Questions or feedback? Contact us for more information on how Lavender can work with your business.