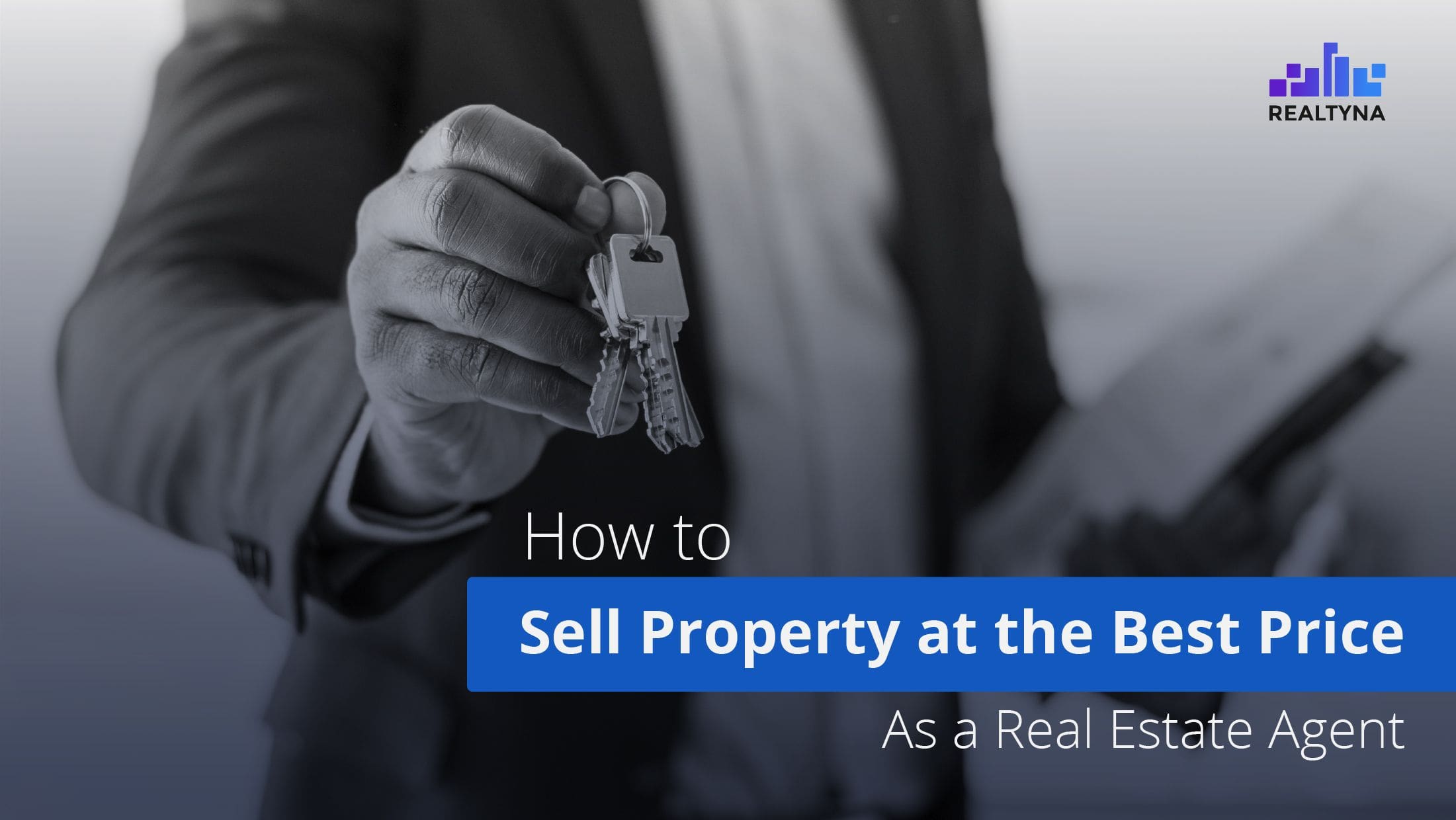 How to Sell Property at the Best Price As a Real Estate Agent
19 Oct 2021

Posted at 11:00h
0 Comments
Homes or any other type of real estate is very valuable . Quite simply, when we want to sell any property, we try our best to sell it at the best price. Real estate agents help us during this process and suggest the best strategies for the property to get the deals.
Today we will speak about how to sell property at the best price as a real estate agent and outline some important aspects about it.
Let's dive in!
Top 4 Things That Help to Sell Property At The Best Price
"Coming Soon"
When someone contacts you and asks you to help her\him with selling a property, you should first make a "coming soon" tab on your real estate website. It will help if you tell your website visitors that you have new listings, which can interest them. But not every real estate agent is running a real estate website, so how can "coming soon" be applied to them?
If you are a real estate agent with no website available, then for you, coming soon will be preparing yourself to take a new lead for selling. From the first conversation, you can ask the property owner where the house is located. Before meeting them, collect some important information about location in general, price range, and more than that.
Photography Matters
Well-structured, stunning, and good-quality photos are those that real estate agents actively use. This helps them achieve goals and sell property at the best prices. Quite simply, when an agent gets new property for sale, she\he must hire a professional photographer. But as real estate agents handle every task by themselves, these guides for photography can be very beneficial to them:
Real estate photography guide: real estate photoshoot preparation
Real estate photography guide: how to take real estate photos
Social Media Marketing
Spreading the word about new properties available for sale\rent can be done through social media platforms. If you are actively using different social media platforms, it will be easier for you to market your new listings online. You can do this through the following ways:
Upload best images of properties;

Upload a short video of you talking about property

Detail-oriented pictures\small videos

Where is the Property located? (add map or image related to it)

Go "Live" while being in that property
Take Online Tour
The easiest way to interest your future clients in your listing is to make online tours where you speak about your property. You can also apply this to showings and open houses, but as the Covid-19 Pandemic is still not over, the only thing left is online tours. But there can be some mistakes while doing online tours; to avoid these, check our article on mistakes to avoid while doing virtual tours in 2021.
Last Several Words
Today we have spoken about how real estate agents can sell properties at the best price and suggested some essential marketing strategies. Are you interested in listing your properties? Check our article on the major role of listings pictures in the real estate market.
Properties differ from each other. Therefore, real estate agents should know how to sell different properties at the best price available. For more, check our article on how to sell luxury property as a real estate agent.