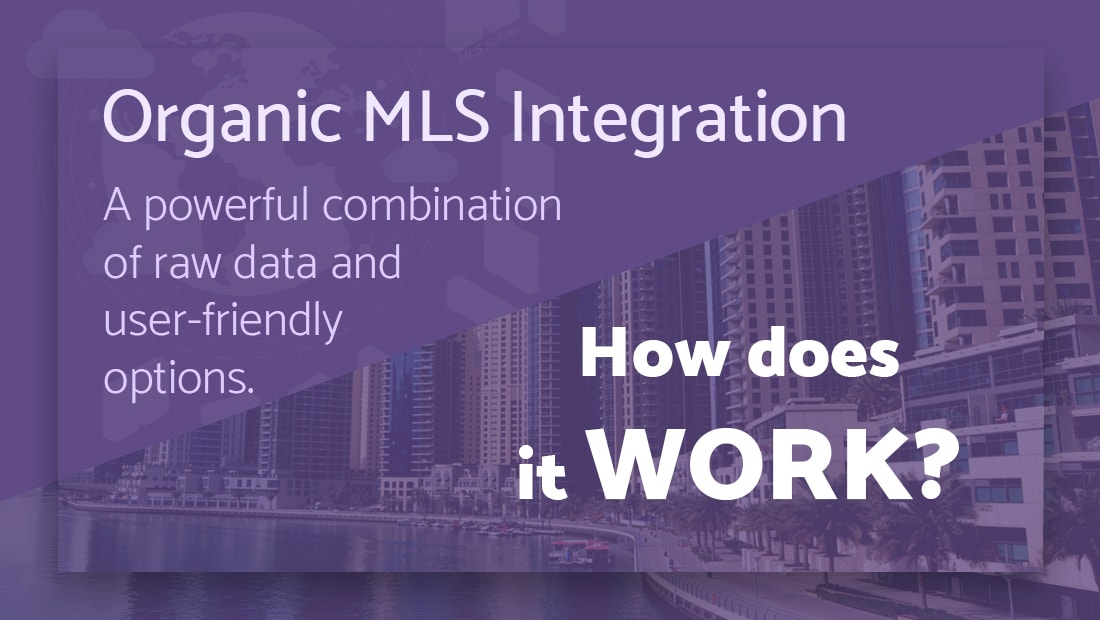 How Organic MLS Integration works
31 Oct 2017
Posted at 11:31h
0 Comments
Organic MLS Integration is Realtyna's signature data migration model for real estate professionals.
It has helped hundreds of agents and brokers in the U.S. and a Canada rise in search engine rankings and attract new leads to their sites.
It is a powerful combination of raw data and user-friendly options.
We get the question all the time. How does Organic MLS Integration work?
We'll use this article to break it down piece by piece.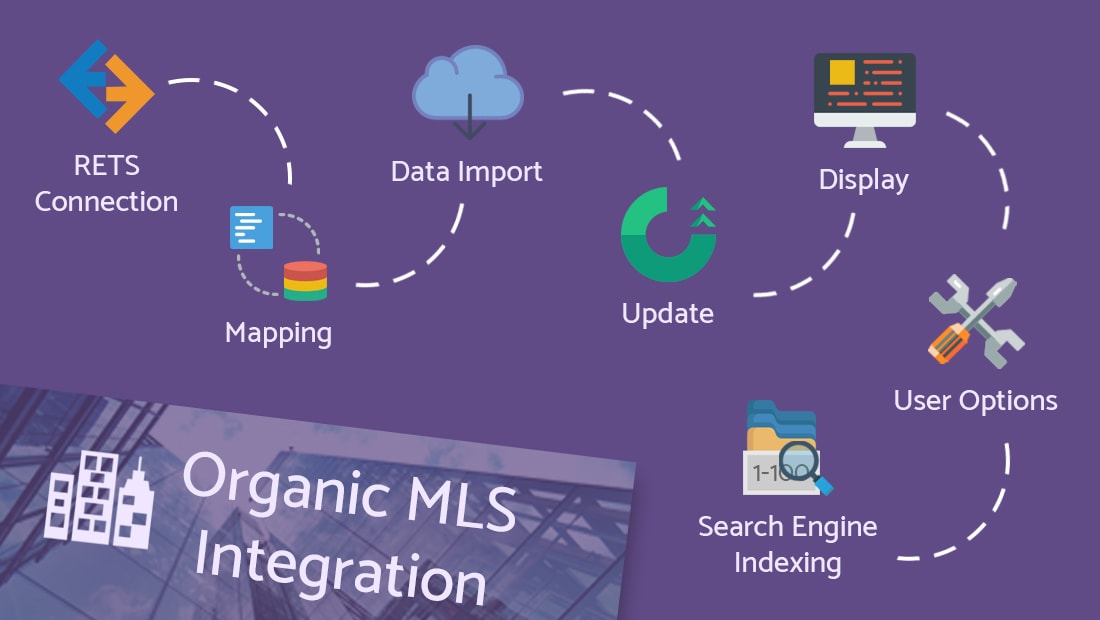 Step 1 – RETS Connection
Each MLS has a database of property listings in the RETS format: https://realtyna.com/blog/wordpress-rets/
This is the database that will feed your website, so the first step is connecting to it. Though a licensing and application process, an MLS will issue login credentials for real estate agents and brokers to access the RETS database. Insert these credentials into Organic MLS Integration and the software will automatically connect to the appropriate server: https://realtyna.com/blog/how-can-i-get-a-rets-feed/
Step 2 – Mapping
Once a connection is established Realtyna engineers will map fields between the software and the RETS server. This is done to make sure that each piece of information in a listing appears in the right place on your site. We don't, for example, want square footage to appear under number of bathrooms.
Step 3 – Data Import
With mapping in place, the software is ready for the first data import. This will copy the information from every listing in the MLS RETS database to your website server where it will be stored in tables.
Step 4 – Updates
MLS Organic Integration software will run regular updates to fetch new and changed listings. These updates can run as often as permitted by your MLS and website servers.
Step 5 – Display
A this point you will have all the MLS listings stored in tables on your servers and a system established to run updates. But this doesn't serve much good if your website visitors aren't able to view and search these listings. Organic MLS Integration works by regenerating each listing in the tables in the form of a WordPress page on your website front-end. This is why we call it Organic MLS Integration. Each listing page is organically created from data on your website servers.
Step 6 – User Options
A number of back-end options included with the Organic MLS Integration software will allow you to configure these listing pages. You will have the ability to add new data fields, change the contact agent info, re-orient the listing page, change the size of your photo gallery, and more.
Step 7 – Search Engine Indexing
Having the organic listing pages live on your site will allow them to be index or "seen" by search engines. This means that search engine crawler software will take note of all of the information on your page and keep it on file as a possible search result. This search engine indexing is the foundation of Organic MLS Integration, and is the reason why so many of our clients have seen higher search engine rankings and online lead generation since installing our software: https://realtyna.com/blog/best-wordpress-idx-for-seo/
This is how Organic MLS Integration works. Check out our portfolio to sample some client sites: https://realtyna.com/portfolio/
Or contact us for a free administrative trial.