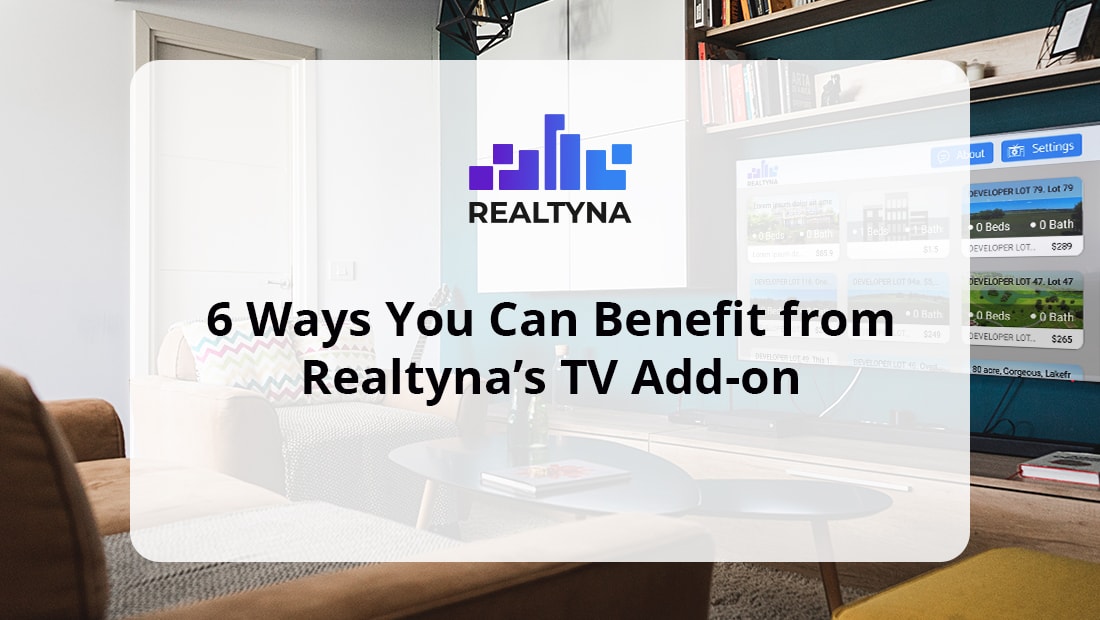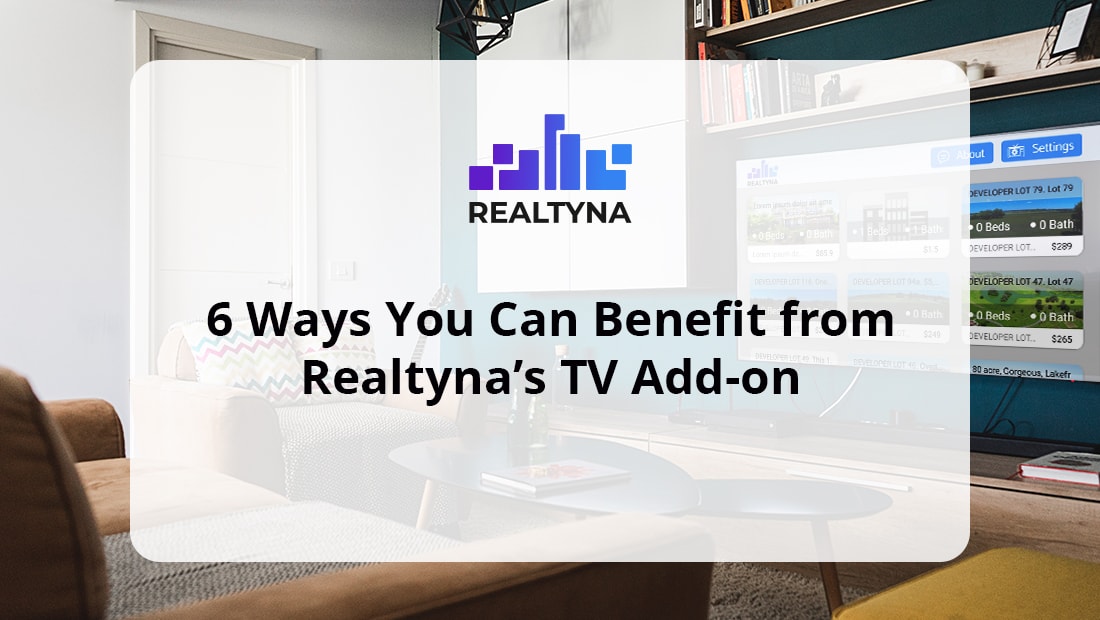 6 Ways You Can Benefit from Realtyna's TV Add-on
05 Aug 2019

Posted at 11:06h
0 Comments
With the advent of integrated technologies in the Real Estate business, agents and realtors could proceed more consistently and get more done for less. Among the crowded field of online solutions and features, Real Estate TV Apps are usually overlooked. Real estate agents often wonder why some listings received too much attention and others are simply ignored. It's crystal clear. You need more ways to present your products. Realtyna's TV Add-on can help you out here. Here is why:

#1 Help Your MLS Listings Be Seen With TV Add-on (Think IDX to TV)
As mentioned above, a busy real estate agency is often unable to showcase products effectively. The TV Add-on will make more items visible to more potential customers.
All it takes is a big screen LED/LCD TV with smart features (like Apple or Samsung TV).
Showcasing listings from your WPL website has never been so convenient.
#2 Display With Quality And Finesse
The real estate business is all about presentation. Successful agents and realtors will tell you stories about how a high-quality picture or design helped them win customers.
The demand for higher quality is growing by the minute. Thanks to Realtyna's TV Add-on, you can now display your openings with HD resolution.
Plus, details on the listings are refreshed once the MLS is updated.
#3 Do It With Ease
The interface is designed for speedy access and display.
There are no complicated settings and the user can easily navigate through the features.
It is designed with the idea to showcase listings consistently, without the need for any special settings or configurations. Realtyna stall will handle installation, and all you should do is hand-pick the listings you want to show.

#4 Customize How Your Listings Appear With TV Add-on
With Realtyna's TV Add-on, you can choose how your listings are displayed. You can define how many and how often listings are showcased.
With some simple customizations, you can hide/show specific details and tailor what you expect your leads to see.
#5 Connectivity At Its Best With TV Add-on
It is all about plug and play. There is no need for any special software or hardware*. Simply open the app and find your TV. Let the listings flow and do the business.
#6 Automatic Slideshow Features
Once connected, the app will smoothly display listings from MLS on your WPL website to your TV.
Items are presented in slides automatically. You don't have to manually browse through the listings…But you can if you choose to!
*Note: WPL Pro and WPL API required for functionality. Installation and configuration is handled by the Realtyna team.