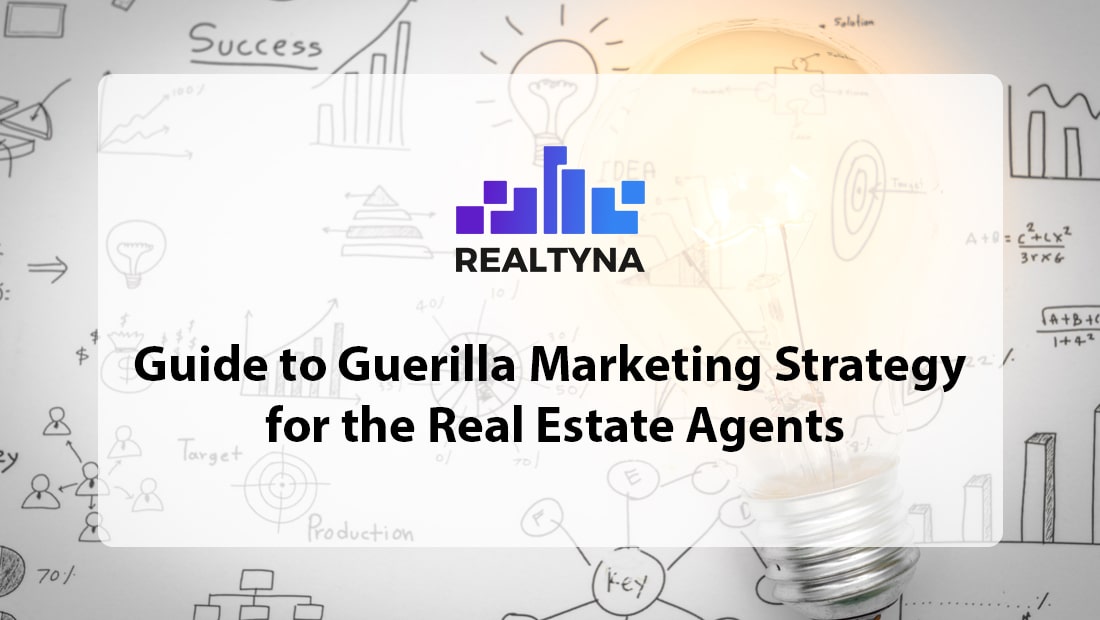 Guide to Guerilla Marketing Strategy for the Real Estate Agents
19 Jan 2020

Posted at 11:00h
0 Comments
Starting a business on your own is a very challenging experience. You have to figure out a lot of things you've never done before. Add to this a budget that in the early stages is pretty tight and you will get the very common problem amongst real estate agents: How to market your real estate brand and listings on a tight budget? How can you make a world know about yourself? What are the unusual marketing techniques that will help you stand out in a competitive real estate field? These and many other similar questions concerning marketing techniques in the real estate field can be addressed in various different ways. Today we will focus on the fun and creative marketing strategy: Guerilla Marketing.
What is Guerilla Marketing?
Guerilla marketing is well known in the PR world. If you think about Guerilla marketing the first thing that pops in your mind is creativity and element of surprise. It's an unconventional method of advertisement that is oriented on establishing direct contact with consumers. Because of its unorthodoxy, it's very common that it increases engagement with promoted products or services.
What is so Special About Guerilla Marketing?
So, the main question is: What makes it so special? The answer is simple. Guerilla marketing creates a memorable experience. The product and service that you will promote with Guerilla strategy will be stuck in consumers' brains because of this element of surprise.
You know how sometimes advertisements and promotions can be very annoying? As if they're forcing you to do something? Guerilla marketing is completely the opposite. As research states, people are reacting more positively to Guerilla advertising than any other promotional strategies. Why? Because it's so unconventional and creative. And more importantly, it creates content people can relate to.
The likelihood of the advertised product is also increasing immensely. Because of the positive and fun experience that people receive through that kind of advertisement, there is more chance they will recommend your product and brand to their friends, families, and acquaintances.
What are the Most Successful Guerilla Marketing Campaigns?
So, now that we've established the appeal of Guerilla marketing, let's dive into some of the most successful Guerilla marketing campaigns.
Colgate Cavity Campaign
Imagine you're eating ice cream and while you slowly are consuming it you notice that popsicle stick is looking really weird. That's what happened with many people not so long ago. That was the Colgate Guerilla campaign. They made popsicle sticks in the form of a toothbrush and added a fun phrase "Don't forget" to remind customers about the importance of teeth brushing.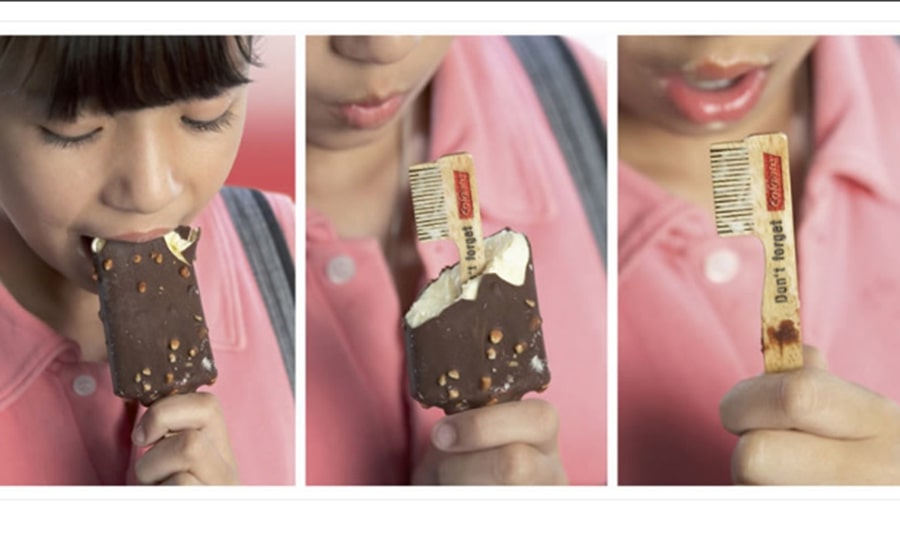 Guinness Custom Wraped Pool Cues
When you think about billiards you probably imagine being in some bar with various types of beer. Beer and billiards are kind of interconnected. So, Guinness came up with the idea of putting custom wraps on pool cues. So, every time pool players were leaning to strike the cue ball, they were seeing Guinness custom wraps.
Can You Implement It in the Real Estate?
When people think about real estate they think it's really conservative and traditional. Well, it's true to some degree. Deciding what marketing method to implement is always heavily dependent on what your target audience is like.
So, before you implement any marketing techniques, even low-priced, do your research. Find out what your client base likes what is a no-no to them. You can create a survey and ask them to fill it or implement marketing techniques and test it on a small group of people that have the same demographic parameters of your main audience. That way you will be sure about every marketing method, including Guerilla.
How to Implement Guerilla Marketing into Real Estate Field?
So, now that we've established that before implementing Guerilla marketing you'll need to test it first, let's talk about how you can use it into real estate field. What are the options? Let's discuss some of them.
Unusual Storefront Ideas
The whole storefront idea is to attract as many clients as possible. So, if you add a funny twist to it, it will work even better. Put graffiti on the wall of your building instead of the usual storefront. You will not only attract potential clients but also add your own element to your neighborhood's design.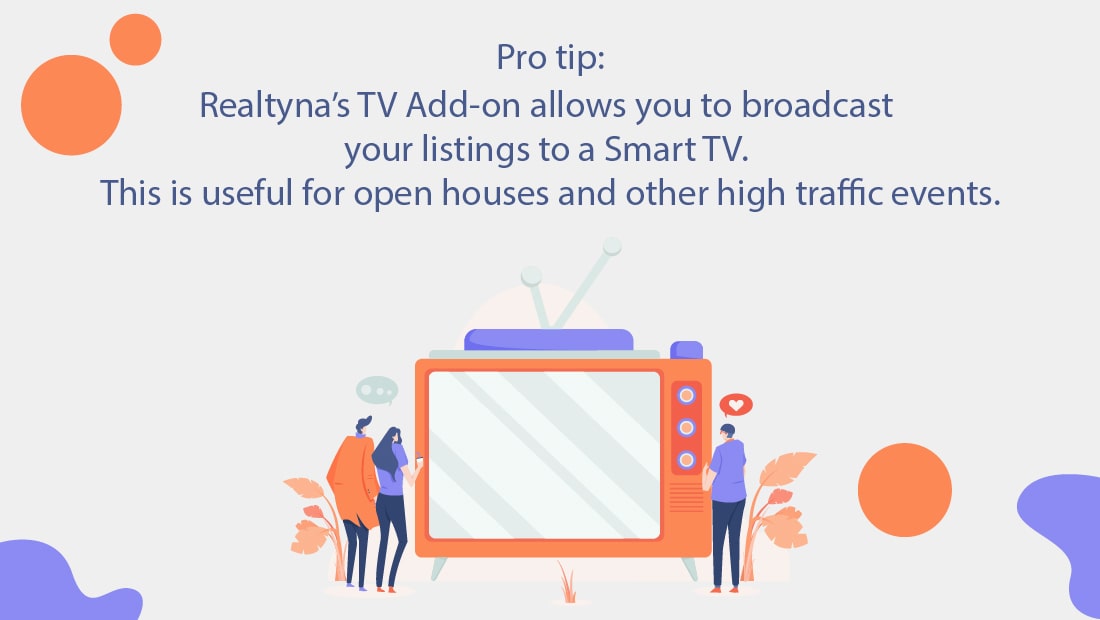 Creative Billboard Ideas
Using billboards for advertisement is a very common idea. So, you need to set yourself apart from other competitors and make it stand out. It should be funny and eye-catching.
Stickers
Stickers as graffiti are also an interesting way to advertise your brand and service. It can be put in small spaces in multiple areas in a short period of time. And most importantly it can be easily removed which is very advantageous.
Social Media
Social media is another platform to implement guerilla marketing. You can do it in various ways:
You can hold a contest

– the main goal of having a business social media account is to keep people, your leads engaged. And what is a better way to do that than holding a contest? This method is very popular on social media but as research shows, it still works. To make people motivated to enter a contest, offer them discounts on your products or just some funny, creative presents.

Incorporate memes into your content

– meme culture is huge worldwide phenomenon. Who doesn't love a good meme once in a while? You should take advantage of it and use it on your social media accounts more frequently. It doesn't necessarily mean it should be only real estate related, some general memes are also working really well. Having funny memes that reflect everyday struggles of average people can help your clients feel relatable. Which in return will increase the time they spend on your business account.
Youtube-

when we talk about social media platforms, we don't necessarily mean Facebook, Instagram or Twitter exclusively. Youtube is another great social media platform that can help you to generate more leads. How can you make a Youtube channel more engaging? By posting valuable informational content. If you are a real estate agent, you probably have a blog, that you maintain on a daily basis. There is a fat chance that you not only post content about your service but also other informational content. You should do the same with your youtube presence. Diversify your youtube content and create videos that will be helpful for buyers and sellers. If you want to know more about how to manage your Youtube presence check out this article

How To Get More Views on YouTube As A Real Estate Agent

.
P.S Interested in other marketing techniques? Check out this article Content Marketing Made Simple For Real Estate Agents.