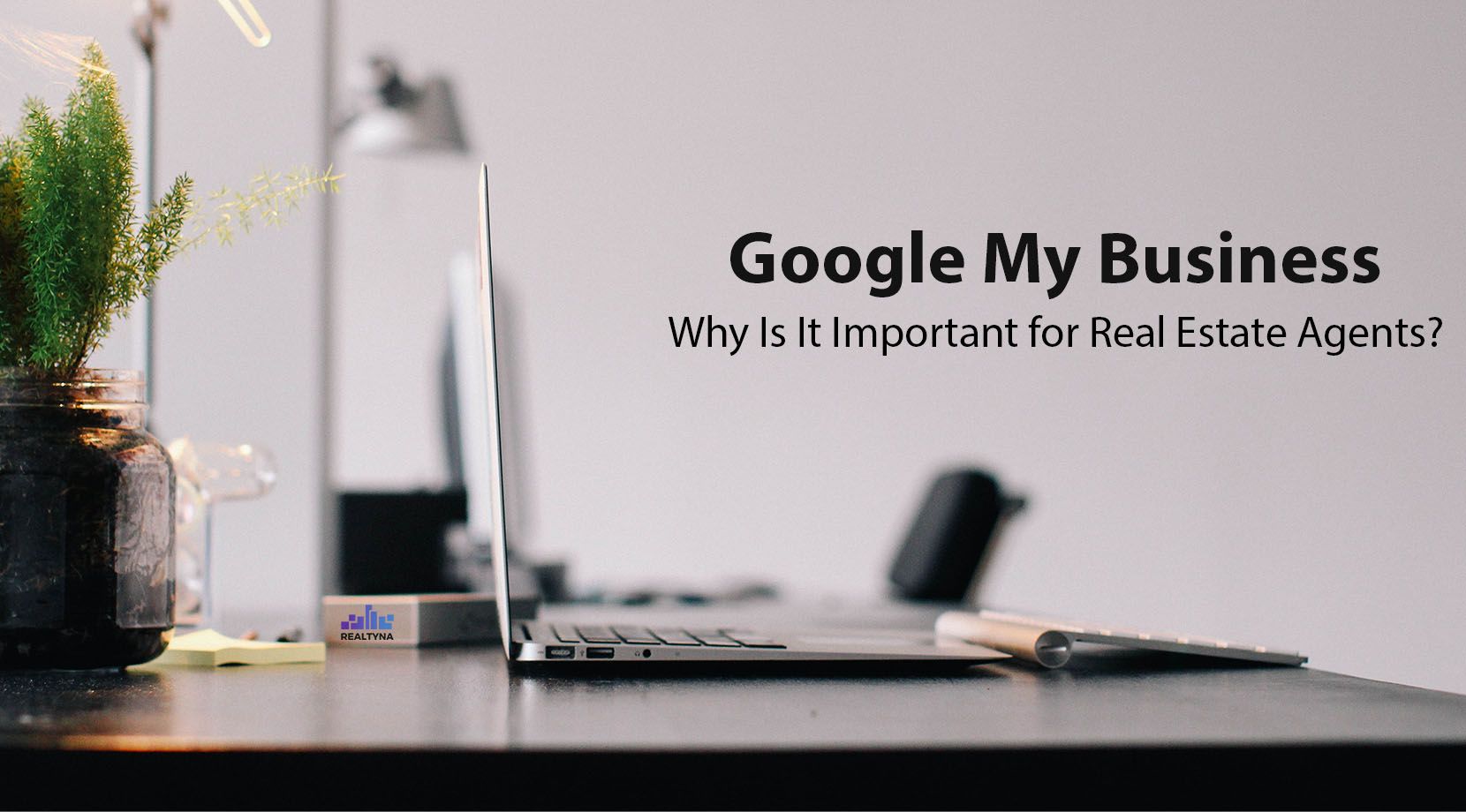 Google My Business- Why Is It Important for the Real Estate Agents
24 May 2021

Posted at 11:00h
0 Comments
We continue our series about Google and the way real estate agents can leverage its power. Previously, we talked about Google Maps and how important this service is for real estate agents as well as its free counterparts. For more information please visit our blog on Google Maps. In this article, we will talk specifically about Google My Business Service and its importance for a local search.
Why Google My Business for Real Estate?
Google my business is an extremely important and essential tool for generating leads and increasing exposure. It's essential for all service providers. Why? Because people are searching for services online. They look at the reviews. They look at what is appearing first in their search inquiry. It's one of the most essential parts of your brand marketing. It's also as important to developing a strong online presence as having your own website.
This is a huge factor in the decision-making process. And what's good about Google My Business is the potential. The service ties in with local search, which is essential for real estate professionals. In many ways, Google My Business is still uncharted territory for real estate agents. In this article, we will go through the major functions and benefits of Google My Business.
What Is a GMB?
Google My Business, or GMB, is a free tool that helps you get found by your customers. You can manage Google Maps as well as tell the story of your business through Google My Business. You probably have seen it time and time again. Google some company and you will see a profile appearing on the right side of your screen with full information about it:
Address

Working hours

Phone number

Location

Reviews

And most importantly, a link to the website
There is a questions and answers area where your potential clients can get answers. The system is pretty smart. It will pull your social media profile in the GMB section as well.
Consumers nowadays are especially practical. They don't want to waste time on something they can't get benefit from. By creating a Google My Business profile, you'll be able to provide short and accurate information about your business. This way you'll make sure you can catch the attention of your future clients.
A Google My Business page helps increase exposure from Google. It can become a source of leads through its various features such as reviews, click- to-calls and websites, and it can be used in Google Ads.
Essentially, a Google My Business Profile is a great way for you to improve your rank in the local search. As we already mentioned, Google My Business helps you improve your visibility. Those who have a well-optimized profile will show up. Just type in "real estate agents near me," and the well-optimized profiles of the real estate agents that are located near you will show up with their address, phone number, reviews, website, and placement on the map.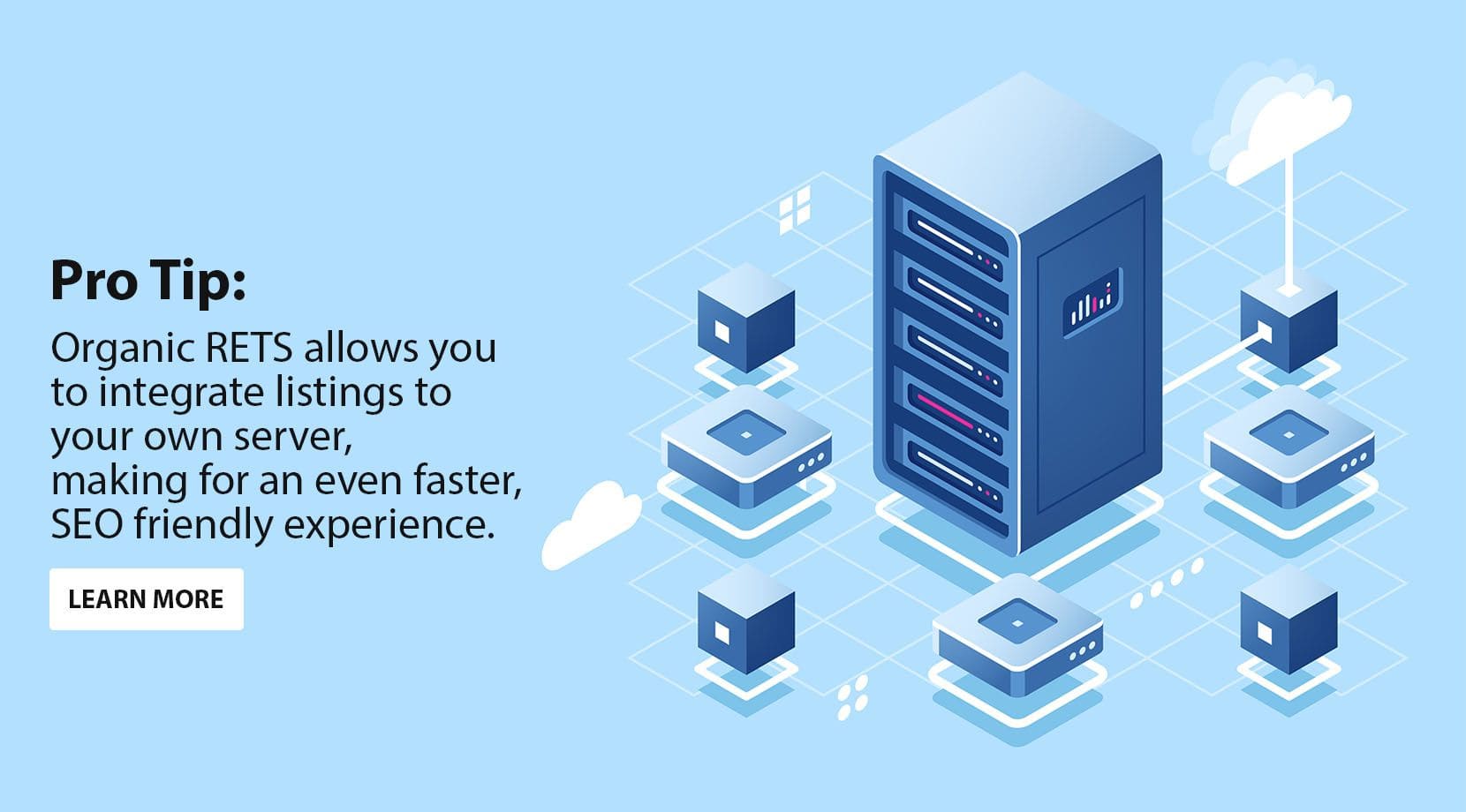 How to Set Up Google My Business Account
Now that we have talked about the importance of Google My Business account, let's go through some technical details on how to set up this profile. Here we present a list of steps that will guide you through this process:
Go to google.com/business and press Get Started.

After you start, Google will ask you to type in your business name.

Google will ask you about adding location for your office. Make sure you say yes.

Then you will fill in the information about your address.

Google will send you a code that will allow you to verify your business.

After verifying your business, you will be able to log into your account and finalize the details of your business.

You can set up your category, address, and service area. If you're a real estate agent working in a specific area, you can specify it.

You can add your phone number and a website link.

You can highlight your services.

Add a little description about your business
Google My Business Listings and Photos
Cover Photo- A cover photo is a picture that appears upfront on your listing. It's important to choose good quality and attractive photos.
Profile Photo- A profile photo is the one that appears after you upload new photos, review responses, or videos.
You can also add other photos that showcase your business's personality like team photos or the interior of your office. Videos are also something you can upload to make your listing even more interactive. Make the videos short and attention-grabbing.
Google My Business Reviews
What is the first thing that you do when you want to find a good service provider? You Google it and then check reviews. Reviews play an important role in your decision making. This is why every experienced professional encourages us to take care of our reviews, to answer them, and to try to pay attention to clients' suggestions. Some experts also suggest that asking your clients to put reviews on your Google My Business page is better because you can copy the already existing review to your website as well.
How to Optimize Google My Business for Real Estate?
Let's start by discussing how to actually edit your Google My Business profile.
Sign in to your Google My Business account, and choose the location you want to edit.

Then choose the information you want to change.

Click the pencil or x icons in case you want to edit or delete the information, and then save.
How to Add Multiple Locations in Your Google My Business Profile?
If you're a broker managing a multi-franchise company with offices around the state, you probably want to add multiple locations to your account.
You can do that by going to the Google My Business Dashboard and choosing the

Manage the locations

section. It is located in the left-hand menu.

The instructions are fairly simple. Click the blue button with

Add location name

, and type your business name. Click the button to create a new business with this name, and fill in the information for your business.

After that, you can request the verification for your business.

Another way to add multiple locations is to pin it on Google Maps. Click

Add a missing place,

which is located on the left menu. Then you can proceed as usual. Fill in the details and claim your business.
How to Create a New Real Estate Post in Google My Business Profile?
Updating your Google My Business account is crucial. One way you can update your profile is by posting updates via posts. This can help people who are searching your business online to know about all the new updates you're having. Posts can be about your new listings, or a change of working hours, special offers, or anything essentially.
You can go to the posts section in the left menu and start filling in the relevant information. Don't forget, you also have a preview option. Once everything is set, you can click Publish.
Google My Business and SEO
Does Google My Business affect SEO? Well, yes it does, indirectly. Google My Business makes sure you are searchable, your content and your business are visible and your audience gets the right impression about your business. It helps you to get exposure locally. Regular posting can help you to be more visible to Google crawlers, therefore earning you a top spot in the local top 3 pack, the top 3 businesses that are featured on Google for your relevant niche.
P.S Interested in how blogs are ranking on Google? Check out our blog How Do Real Estate Websites Rank on Google