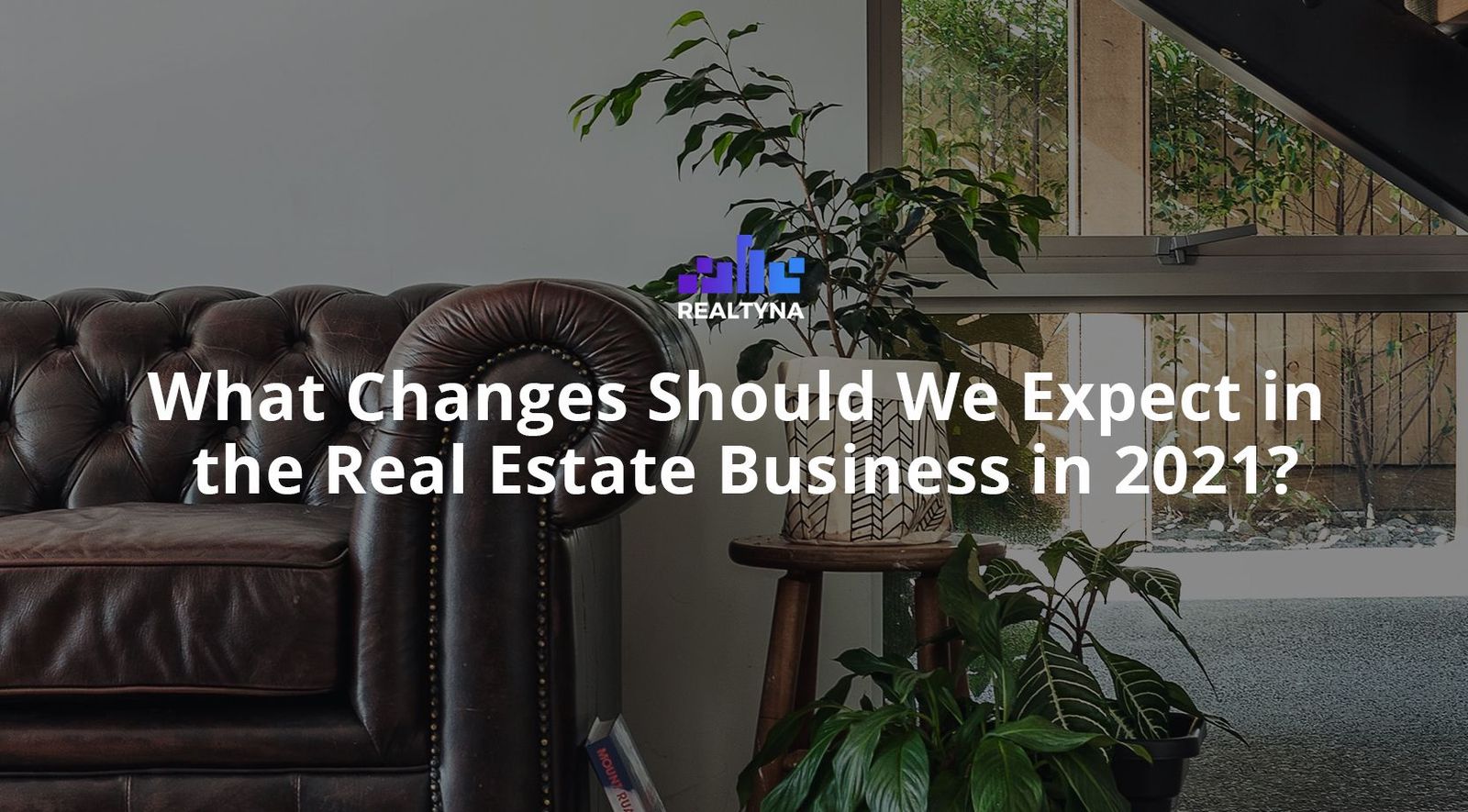 What Changes Should We Expect in the Real Estate Business in 2021?
25 Nov 2020
Posted at 11:00h
0 Comments
As it turned out, the most unusual year of this century is coming to an end. The reality that people and businesses (including the real estate business) faced was probably unimaginable a year ago. However, life is full of surprises and these surprises are not always good. As one wise man said, "We can not quench the storm, but we can learn to live with the storm and the storm will settle by itself."
Even though the virus is not going to go anywhere yet, the real estate industry is still evolving and so it should be. One thing we know is that changes in the work of real estate specialists in 2021 should really be expected.
Changing of Priorities
The year 2020 has taught us that at any time everything can change in a way we can not even imagine. Consequently, if until now your business had a focus on relatively long-term plans, in 2021 these plans may need to change. For example, seeing a house with your own eyes is directly preferred by everyone. However, the pandemic has forced real estate business professionals to carry out this process in a virtual mode. In addition, the documentation preparation is now more common online and agents are already submitting these forms electronically.

Challenge in Sales
Selling a home has never been so complicated. The pandemic has had the greatest impact on the economies of all countries. The United States was no exception. Due to the large number of people losing their jobs, the number of people wishing to buy a home decreased then quickly rebounded. Challenges remain for affordable and entry-level homes. With questions about the economy likely to persist into the coming year, real estate professionals should be prepared to adapt to the situation as much as possible and try to be able to stimulate sales accordingly.
Online Events
Humans spent the last year learning to coexist with the pandemic. So 2020 was a year of adaptation in terms of events and meetings. Some events were canceled altogether. By 2021, the focus will be on live, virtual events and organizing them properly. The popularity of online events will increase, hence the quality.
It is very important to refine your qualities as a real estate professional, such as the art of public speaking, asking the right questions, and new methods of communicating with colleagues. All this will help you to develop as a person, boost your business, and help you in many stages of life.
If you want to know more about how to prepare our client's home for sale and what are some essential real estate agents' tasks check out our blog.