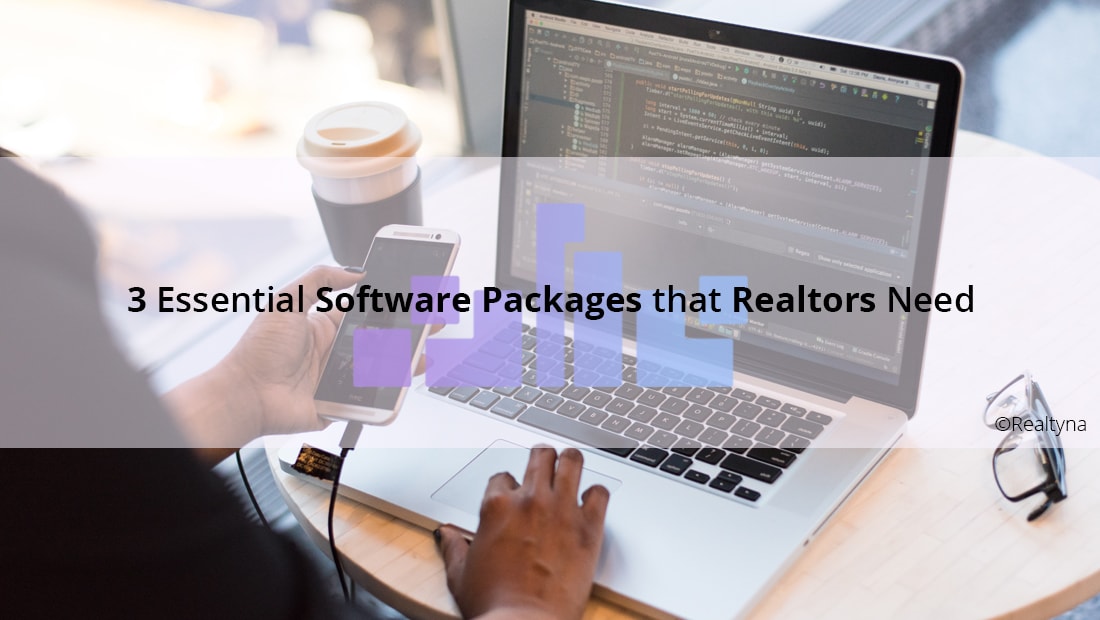 3 Essential Software Packages that Realtors Need
14 Dec 2018

Posted at 10:00h
0 Comments
The truth about real estate agents is that they have to be in the know all the time. Keeping up with technology changes and being tech-savvy can be quite a lot to handle. Especially now that everything changes literally in the blink of an eye. Staying on top of emerging technologies can and should be considered as a great competitive edge. So here are three essential software packages that can help real estate agents stand out from the crowd and own it.
CRM SOFTWARES
Good CRM (Customer Relationship Management) software can help real estate agents manage their businesses from A to Z. CRM is designed to help with tracking and managing leads and evaluating efficiency of lead generation campaigns. And it's not even all about the leads. CRM can do great work at helping real estate agents improve their follow-up efforts and stay in touch with past clients.
CRM is all about building stronger customer relationships and we all know how important it is to develop good customer relationships nowadays. Especially when we're talking about the real estate industry. However, one of the most important CRM perks is that it can help you manage your closings. Automated workflow reminders will make sure you are not missing anything.
So what are the options for you to choose from?

There are a lot of options for you to choose from. In fact, it can even be overwhelming to try to compare various options to come to the right decision. However, you might want to take a close look at what Follow Up Boss can offer. It is known for collecting all the right leads all in one place and helping with managing them the right way. Talk about having more than 200 lead sources for your real estate website!
LUKE'S TIP: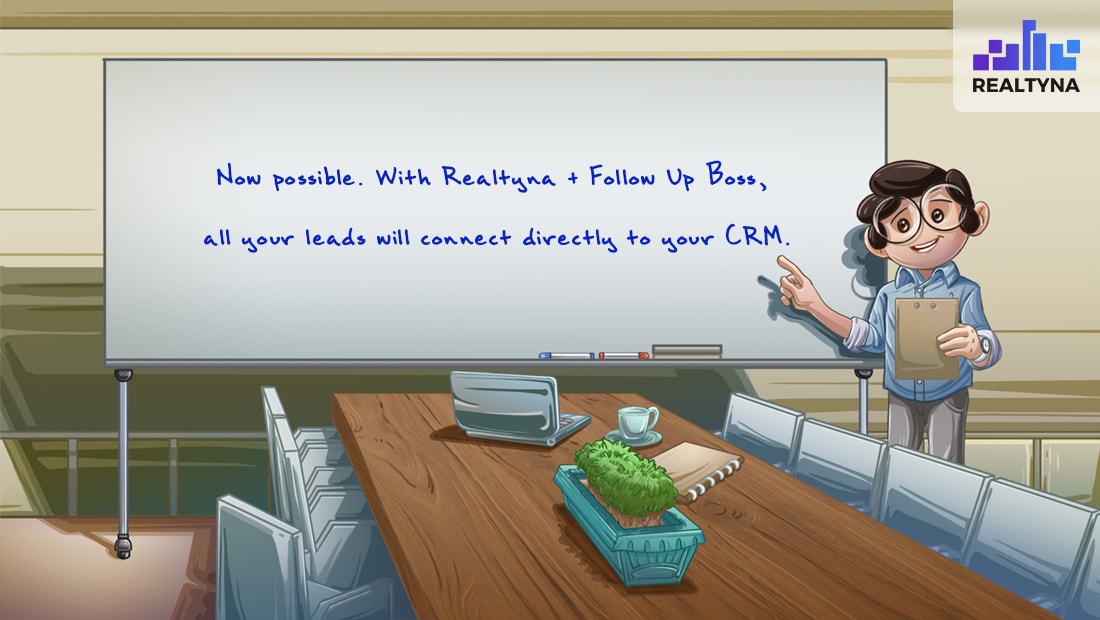 YOUR OWN WEBSITE
A good website is a very good lead generation tool. In fact, it helps real estate agents boost their online presence, increase their credibility and engage with their potential customers.

Your very own website. That itself sounds cool enough, doesn't it? With Realtyna you're going to be able to build an entire WordPress real estate website from ground zero. You, as a real estate agent, will get all you need for your real estate website under one roof and you'll have full control over the website contents and plugins.
Say hello to one-time payment, lifetime updates and one full year of support.
Better yet, you can choose form myriads of add-ons designed specifically for real estate websites. Like what you're reading so far? Make sure you check out the demo websites with all of the add-ons, and see it in action. You'll like it even more!
DIGITAL SIGNATURES
A lot of tech-savvy businesses now are going paperless. They can sign agreements from almost anywhere anytime. It saves them time, energy and…well…paper as well. Long story short, it's convenient and beneficial in so many ways. However, one has to be quite careful in terms of choosing the right methods and adopting the right softwares, because security is also at stake.

Security, convenience, ease and much more is what DocuSign provides. DocuSign's electronic signatures comply with the U.S. federal ESIGN Act and UETA, as well as international laws, meaning, they are legally binding.
Seems like the whole process is quite simple to go through. All that the recipients have to do is to click on a link and open the documents on any device and from then on they'll be assisted with simple and easy-to-understand instructions. It all ends with clicking a Finish button.
Better yet, it's not like signing a document is all there is to DocuSign. It also provides a dashboard where you can monitor status of any document, set automatic reminders and notifications and much more.
BOTTOM LINE
Now that you already know the importance of staying on top of emerging technologies for the sake of standing out from the rest of the homogenous businesses, you should be good to go. But remember to constantly be on the lookout for the changes as they happen. Got any questions you'd like us to answer? Or any softwares to recommend? Feel free to us know by commenting down below.