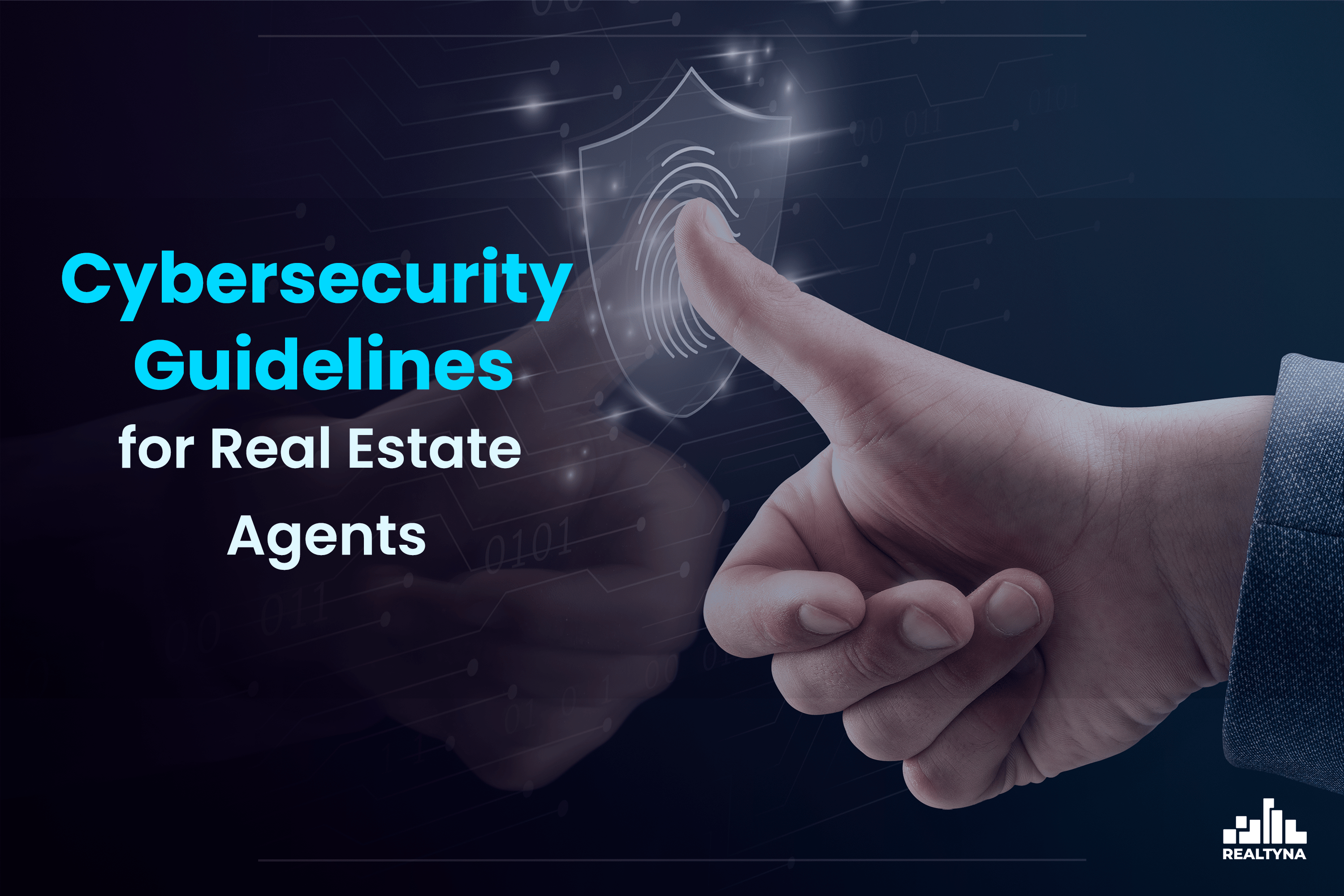 Cybersecurity Guidelines for Real Estate Agents
30 Jul 2021

Posted at 11:00h
0 Comments
We do live in the digital age where everything is built upon mobile or desktop devices and all of your information is being kept there. Today we are going to speak about cybersecurity guidelines for real estate agents and will outline some of the important aspects.
But why does it matter for real estate professionals? Can they be at risk from hackers?
Of course, they are. And they need to know what type of cybersecurity threats they may face and how they can feel more cyber secure. That's what we are going to speak about today.
Let's dive in!
Cybersecurity Threats You May Face
Victim of Phishing
This is a very hard subject to speak about. Throughout our lives, many of us have been the victims of phishing at least once. This seems to be quite popular among hackers, and the tactics are not changing, so it becomes easier for us to understand whether something is related to phishing or not. Some of the types of phishing attacks are as follows:
Email Phishing

Spear Phishing

Voice Phishing (Vishing)

Pharming

Clone Phishing
Threat From Hackers
You should always remember that there always are some hackers who are trying to break your passwords to know exactly what card you are using and more, especially if you're a real estate professional. Hackers may break into your device, website and more, with the help of your passwords and spread viruses.
Bank Accounts\Clicking the Links
We all have faced several issues whereas we have clicked some links, and they contained viruses and we lose our passwords and more. Before clicking a link, we should always look at whether the site is trusted or not because clicking on one site may cost our computer damage, passwords or more. The same applies to card information and bank accounts. If you want to order something from a website, make sure you are on a trusted website so as not to lose money from your bank account.
Apps May Contain Viruses
Cybersecurity threats may include the apps we are downloading on our mobile or desktop devices. The first thing we should do is to check the app source and also feedback from different people. There is no need to download the apps immediately because cybersecurity matters. Before downloading apps, check feedback, reviews and how secure the app is.
Tips To Feel Cyber Secure as a Real Estate Agent
Pay Close Attention to Passwords
Passwords are very important, especially when you are a real estate agent and you have all your clients' information and properties. As dedicated, your password should include at least 12 characters. It's better to choose randomly then choosing it by your name, surname and more. If you follow this rule. It will be very difficult for hackers to break into your accounts with the help of passwords.
Install Antivirus
Installing antivirus in your working computer will reduce the chances of getting viruses on the computer. It protects you from malware, spam attacks, phishing and more. Computer viruses can be seen like human viruses, as they almost do the same thing. It is the illness of computers that should be avoided at any cost, because there is no controlling tool for computer viruses. Antivirus software is cost-effective.
Never Leave Your Devices
If you want to feel more cyber secure, the one thing you should do is not to leave your devices. Here, it is not about trust, you may trust everyone around you, in the office or at home. Of course we are human beings and we trust everyone around us. But trust doesn't work here. Your co-worker or family member may surf the net and without knowing, may bring your device some viruses. We will continue speaking on it in the next tip.
Always Keep Software Updated
Software updates are simply important for cybersecurity and your digital safety. Software updates usually correct all the errors and update the system. All these types of updates are designed so that the user experience is becoming easier and better. If you always avoid updating the software, then there is a huge chance that you will lose information on your device or even worse, give hackers access to your key accounts.
Last Several Words
Today we have discussed the general cybersecurity guidelines for real estate agents. Do you want to know more about cybersecurity? Check our article on how real estate agents can protect their website with an effective cybersecurity strategy.
Or are you interested in protecting your business? Check our article on how to protect your real estate business while working remotely.