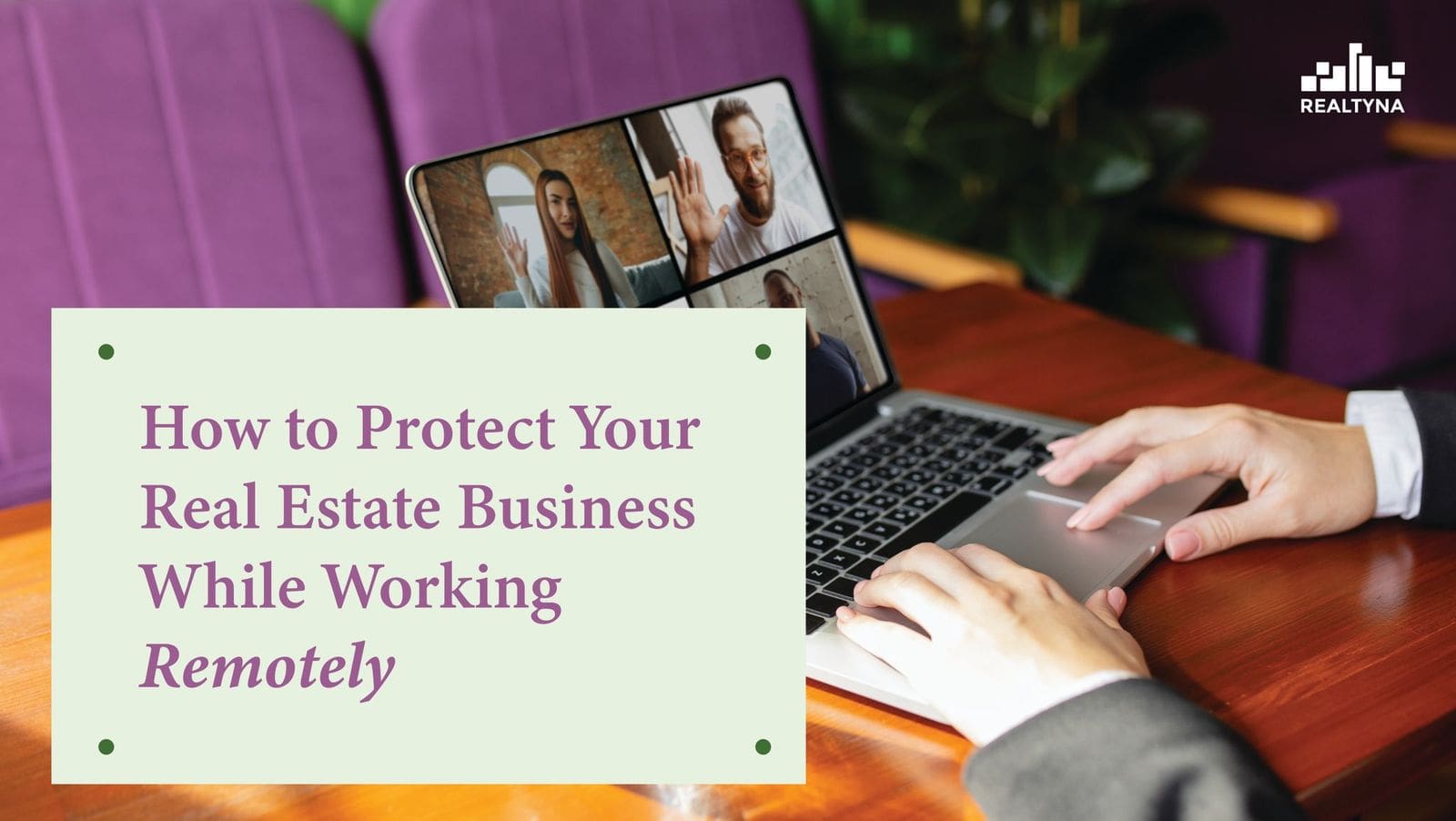 How to Protect Your Real Estate Business While Working Remotely
16 Dec 2020
Posted at 11:00h
0 Comments
The real estate business, like many other areas, has largely moved to an online mode of operation. At first glance many things have changed, but at the same time nothing like that. Communication takes place indirectly, but also by phone, computer, even showing houses online. Real estate activities continue. However, these changes are already clearly seen in the footage.
Working online is associated with new challenges and among them is a very important point – security.
As never before, your business and hardware need software protection.
In order for remote professional work to be safe, several factors need to be considered.
Change Passwords
If you have never shot one you owe it to yourself to give it a try. Now is the time to take special care of safety. Change all easily recognizable passwords, try not to make access to your system easily accessible to other people. Forget the name symbols associated with you and your company. Remember that in order to protect your business from attack, you must have a strong system of your own passwords, which will help you to make the process of working remotely much more secure and confidential.

Update Often
In order for your system to run consistently fast and smooth, you need to update frequently. This process is good for many factors, one of which is that you will be more secure and the other is that you will be able to manage the ongoing processes and activities in the real estate business more quickly. Spend more time researching your own technologies and over time you will realize for yourself how often you need to update the system. This step will help you to avoid bad surprises.
Do Not Visit Strange Pages
To protect your information, you need to take into account one of the most common mistakes – do not visit sites of strange origin. Do not foolishly click on links that you do not even know what they represent. Be prudent, avoid spam. Going to a seemingly harmless link can put your business at great risk. Therefore, protect yourself, refuse cookies, check many times, do not allow an outsider to make your personal data, and possibly clients', available to other sources. Act wise.
Ask Professionals
Remote work and long screen stays are associated with stress and adaptation. Try your best to minimize stress-provoking events in your life. Therefore, for the maximum result of cyber security, be sure to contact a professional who will allow you to make sure that the risk is minimal and your business is protected. The information you own and store is very valuable and important. The above tips are just some of the important steps you can take to keep you, your clients and your business safe.
If you want to know more about mistakes to avoid while doing virtual tours in 2021 and effective tools to increase the productivity of your real estate team check out our blog.