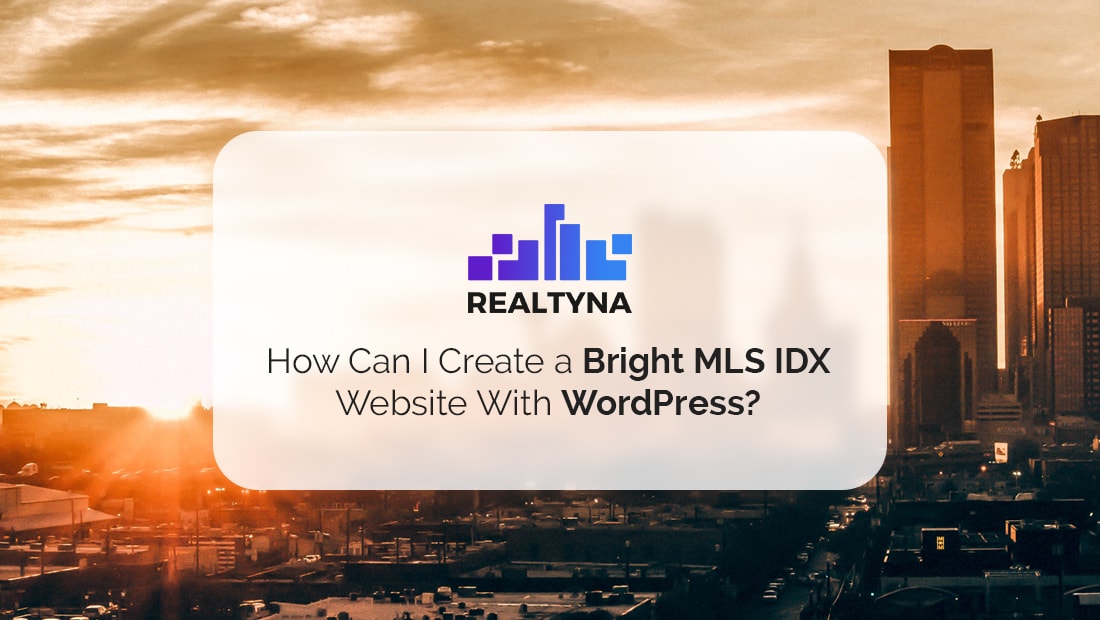 How Can I Create a Bright MLS IDX Website With WordPress?

Posted at 11:33h
0 Comments
Want to create a Bright MLS IDX website with WordPress, boost your SEO, and generate more leads online? It's possible with Realtyna's Organic IDX.
In 2017, nine MLS merged to form a new mega MLS in the Eastern United States.
With property listings in Pennsylvania, New Jersey, Delaware, Maryland, Virginia, West Virginia, as well as the District of Columbia, Bright MLS is one of the largest MLS in the country with tens of thousands of property listings available for IDX.
Realtyna's Organic IDX will allow you to display these listing on WordPress for a robust Bright MLS IDX website.
What is Realtyna Organic IDX?
Realtyna Organic IDX is an advanced IDX designed to help you create a Bright MLS IDX search on your WordPress site and harness the SEO power of these listings.
How Does Realtyna Organic IDX Work with Bright MLS?
Organic IDX uses a RETS-based data feed to create indexable Bright MLS IDX listings on your website.
These listings are "readable" by Google and other search engines, and they help boost the SEO content of your site with thousands of new pages.
All of this serves to increase your page ranking, increase your web visibility, and increase the leads you generate online.
This is important because more and more homebuyers are looking for properties online.
According to a 2017 National Association of Realtors report, more than 95 percent of homebuyers use the Internet at some point in the home buying process. This figure approaches 100 percent for younger generations.
Check out Best WordPress IDX for SEO for more on the SEO benefits of a Bright MLS IDX site with Realtyna.
Who Can Use Realtyna's Organic IDX with Bright MLS?
A Bright MLS IDX site with Realtyna is available to any Bright MLS member or members of the following real estate associations:
Coastal Association of REALTORS®
Cumberland County Board of REALTORS®
Greater Harrisburg Association of REALTORS®
Lancaster County Association of REALTORS®
Lebanon County Association of REALTORS®
MRIS
REALTORS® Association of York and Adams Counties
Sussex County Association of REALTORS®
TREND
The Charlottesville Area Association of REALTORS® also plans to join Bright MLS, which will be available starting in the fall 2018.
LUKE'S TIP: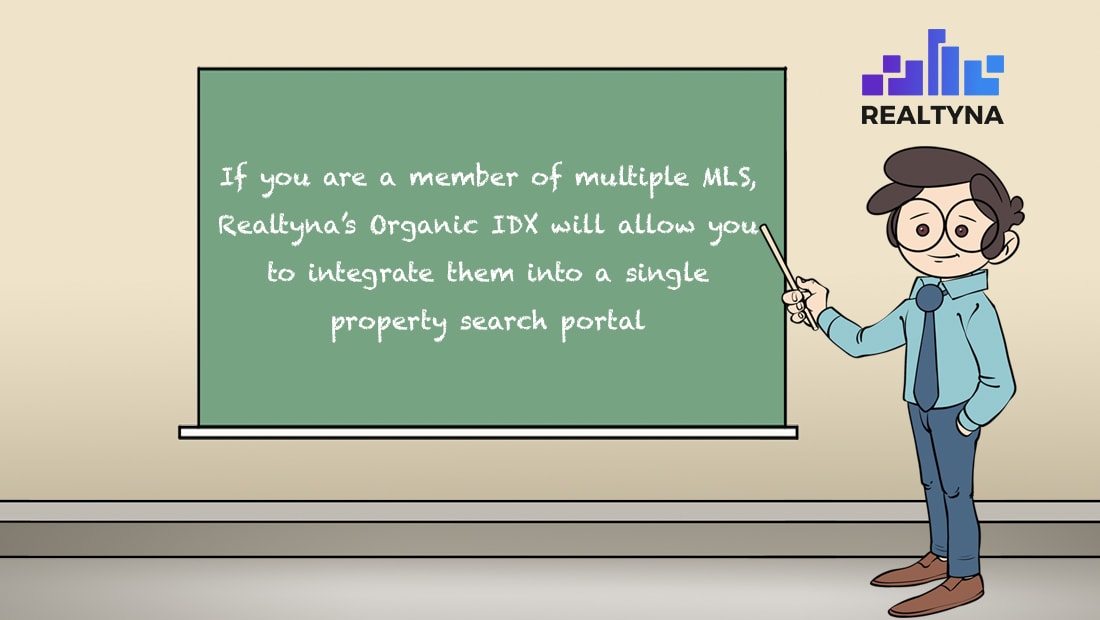 Will a Bright MLS IDX Site With Realtyna Help Me Convert Leads?
Yes! Realtyna's Organic IDX includes a suite of lead conversion tools to help you convert the new traffic to your site into new sales.
As a base package Organic IDX includes:
Interactive property map

Custom search bar

Sort options to filter results

Contact agent

Request a viewing

Social media share

Favorites

and more…
You can find a list of all Organic IDX base features in the table here.
For advanced users, Realtyna also provides a number of optional upgrades take your lead client management and lead conversion to the next level.
Our advanced features include:
Saved search

Forced registration

SMS alerts

Mobile apps

CRM
We have more details and pricing in our webstore.
Can a Bright MLS IDX Site With Realtyna Save Me Money?
Yes! Stronger page rankings will help you attract more visitors to your site without paying for web ads.
What Themes Are Usable With Realtyna's Organic IDX and Bright MLS?
Organic IDX is usable with most third-party WordPress themes. We've also released compatible views for a number of the most popular WordPress themes. These theme packs make Organic IDX plug-'n-play with
Bridge

Enfold

X

Avada

Be

Agent Press Pro (Genesis Framework)

Divi
How Do I Get Started?
Check out our live demos or contact us for a personalized back-end demo.
Or visit our portfolio page to see how your site could look with Bright MLS IDX and Realtyna.