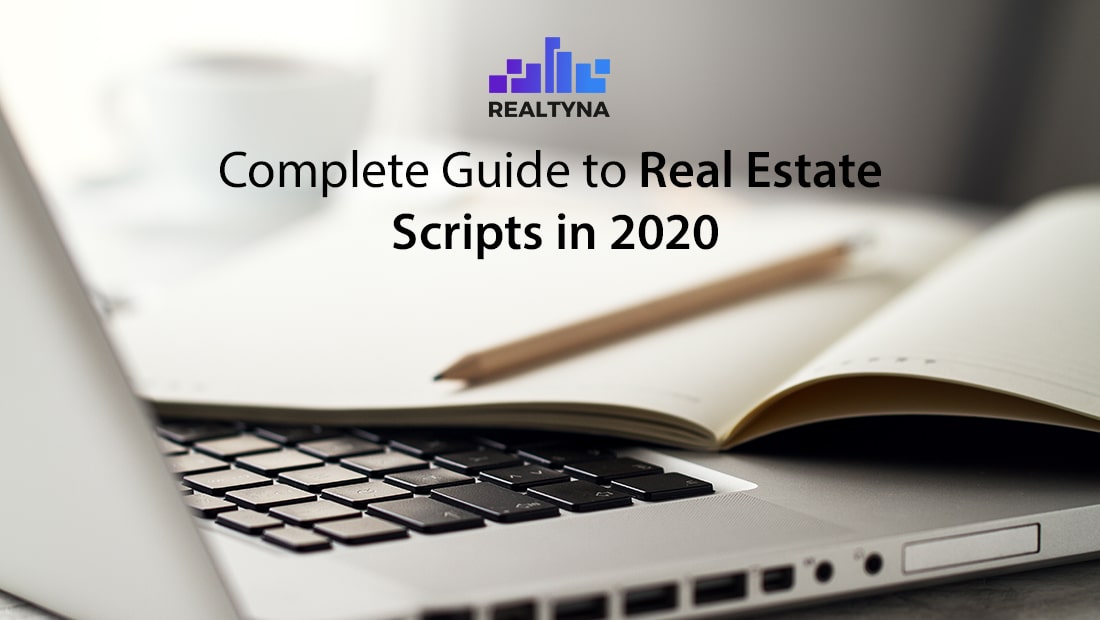 Complete Guide to Real Estate Scripts in 2020
25 Feb 2020

Posted at 11:00h
0 Comments
There is a huge chance that you heard the word "scripts" thousands of times. It's like a real estate urban legend that newbie real estate agents hear about all the time. Everyone has an opinion about it and no one can agree on it.
Some say scripts are just a shallow representation of a natural conversation between the real estate agent and the client. Others claim that it's a very helpful tool—especially for a less experienced real estate agent—and scripts may help them overcome many unexpected situations. Well, we think there is a grain of truth in both of these statements and we should examine the scripts case more carefully.
What Are These Infamous Scripts?
For some of you that might be unfamiliar with the term of the scripts, we will explain it right away.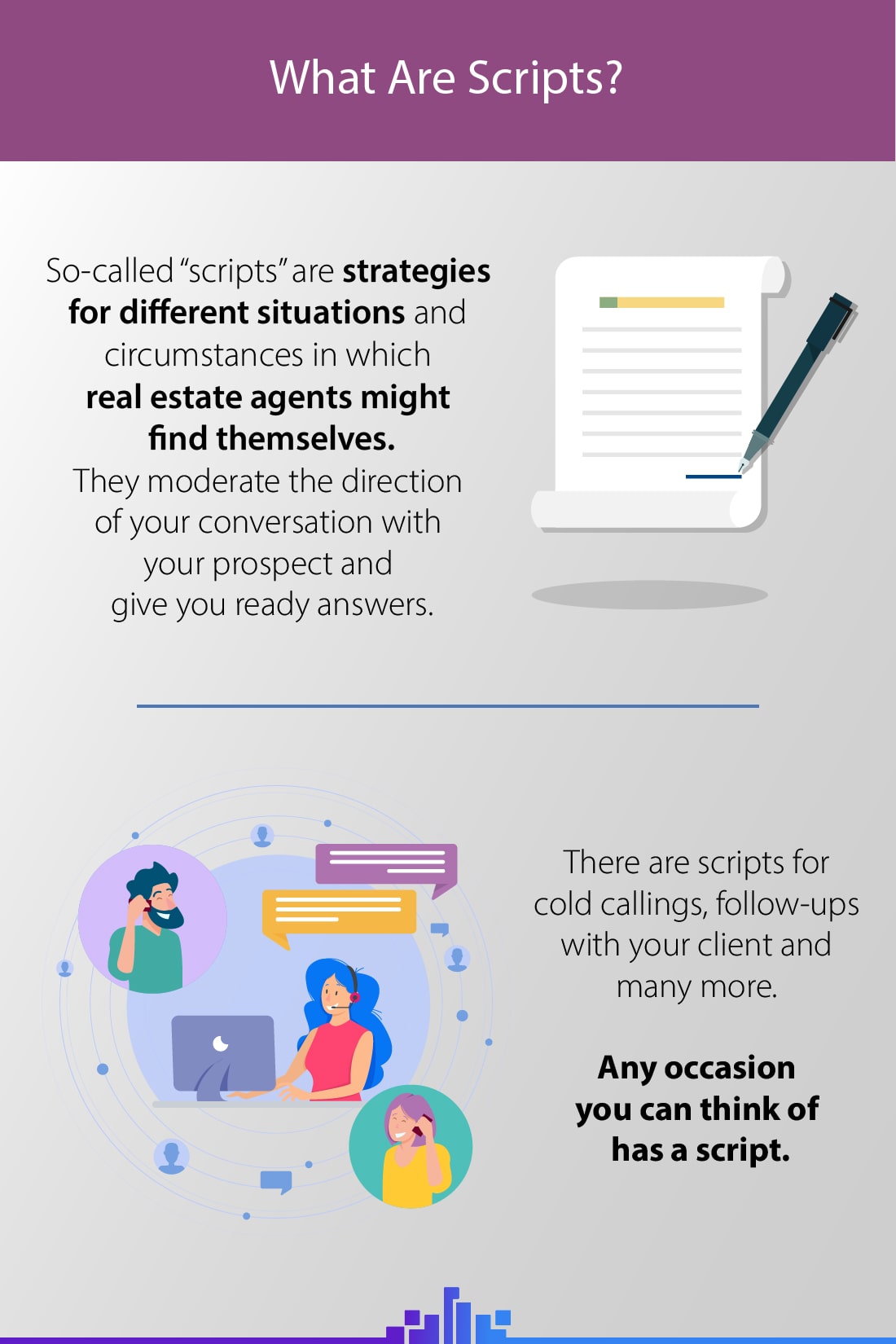 So, why are real estate agents so confused about scripts? Here is the thing. Many real estate agents go through the different conventions, purchase ready scripts and use them without changing even a word. So, in the end, you have tons of real estate agents starting their calls using the exact same words.
No wonder, real estate agents feel so strongly about it.
What Is a Perfect Recipe for Being Successful Using Ready-Made Scripts?
There is nothing bad in having ready-made real estate scripts in hand when you're making an important call or following up with your clients. As long as you make it your own.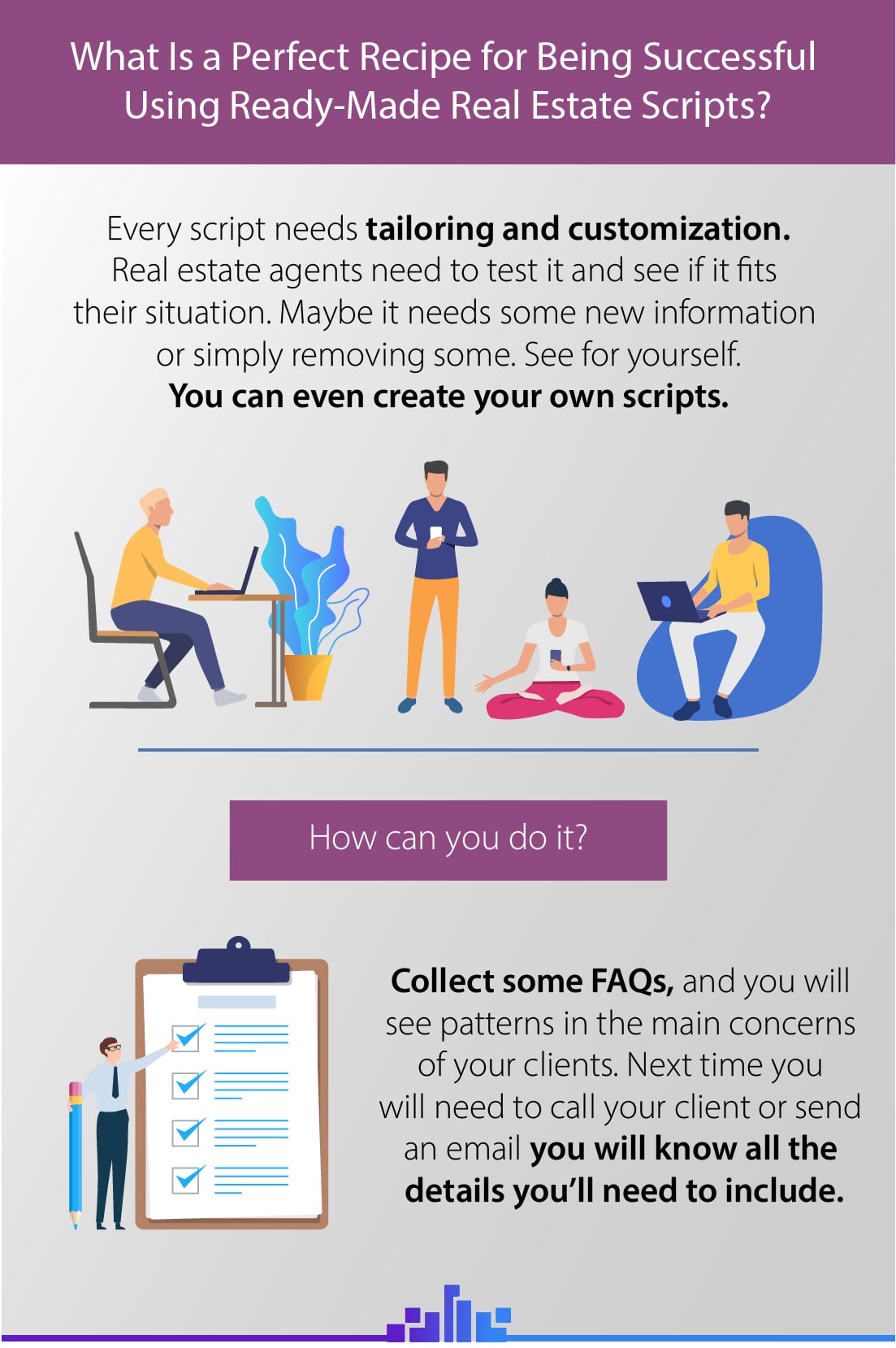 What are the Most Helpful Scripts?
In terms of resources for real estate scripts, we strongly suggest that you check out Tom Ferry and Kevin Ward. These two real estate professionals and entrepreneurs have an amazing knowledgebase and offer very helpful scripts.
Tips on Incorporating Scripts in Your Real Estate Business Successfully
We all know, practice makes everything perfect. That's why we suggest that you roleplay your scripts.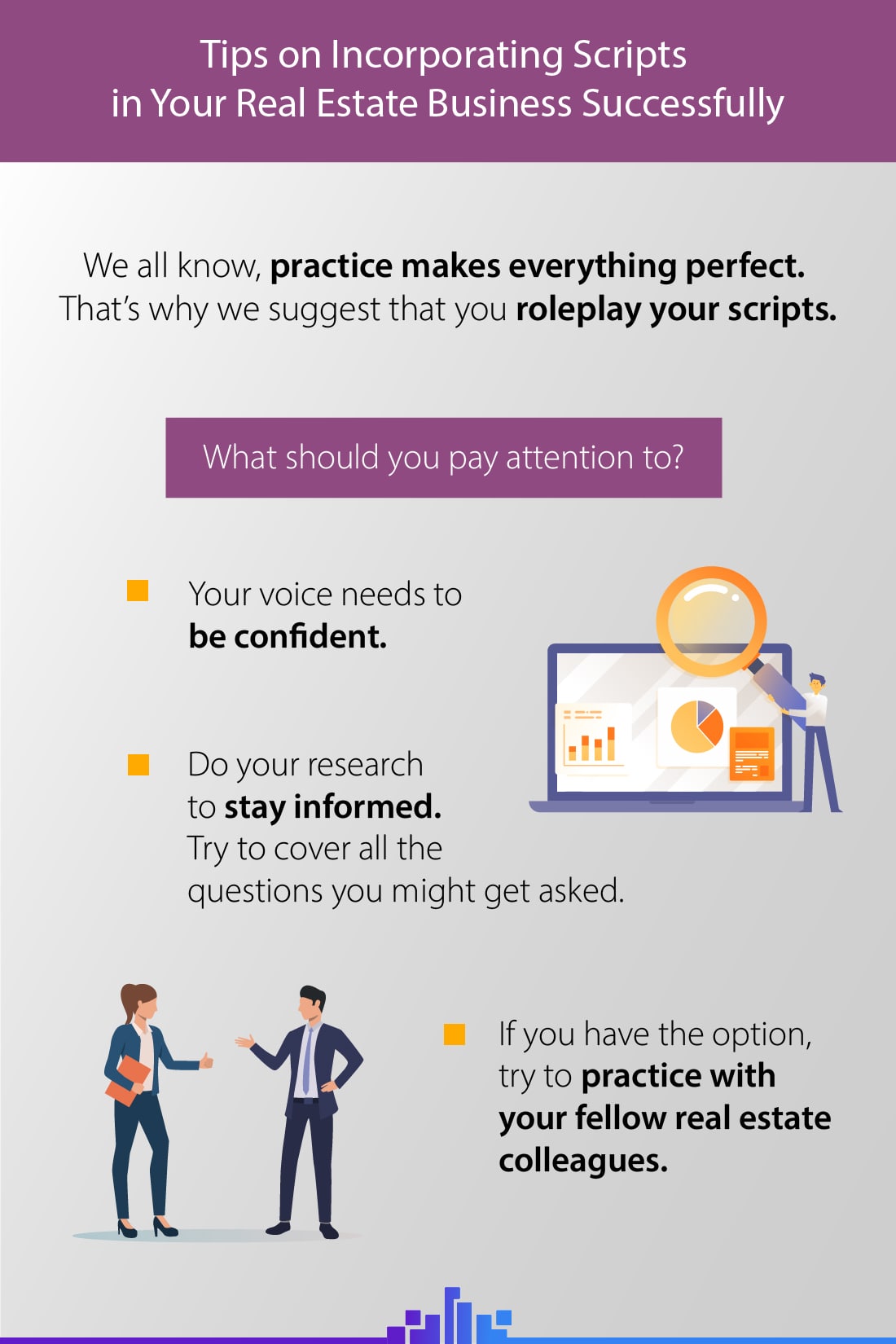 P.S Are you interested in the real estate industry? Check out these blogs: How to Succeed as a New Real Estate Agent and How to Manage Your Time as a Real Estate Agent.