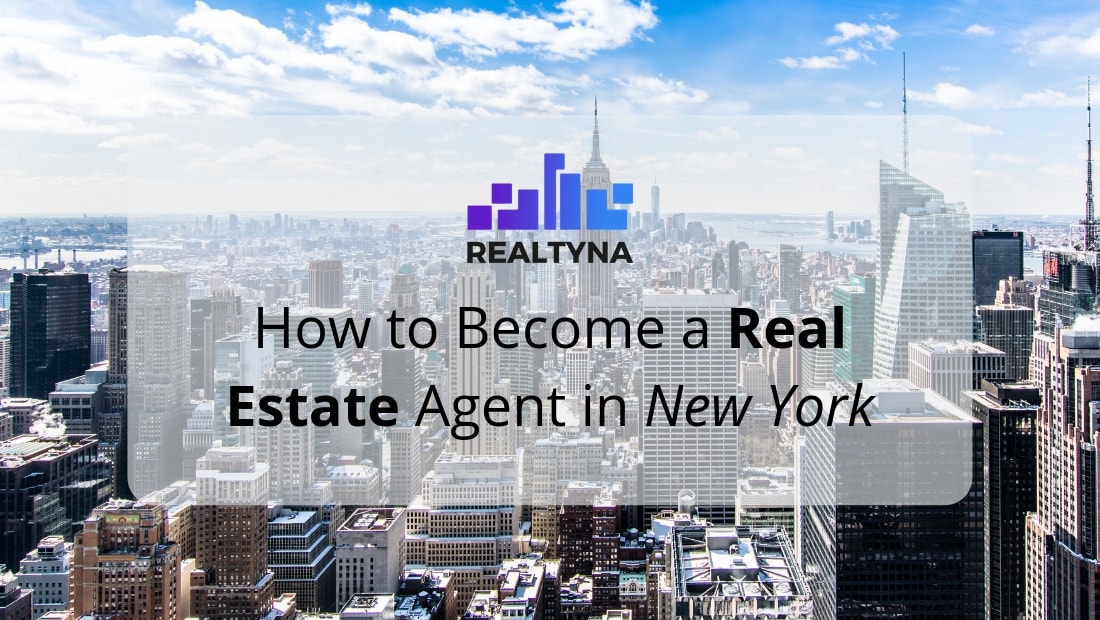 How to Become a Real Estate Agent in New York
17 May 2019

Posted at 10:41h
0 Comments
To become a real estate agent in New York, you must be 18 years old and have a clean criminal record. You also must complete 75 hours of qualifying education and pass the New York State licensing exam.
Each state has its own real estate licensing requirements. Some require up to 180 hours of pre-licensing courses, others as low as 40. At 75 hours, New York's education requirements are just about average.
If you have the time to dedicate to the courses and you meet the age and background requirements, you are ready to get started. Here are the steps:
Step 1: Complete Education Requirement
New York requires 75 hours of pre-licensing courses approved by the Department of State. The course covers the following topics:
License law & regulations

The law of agency

The contract of sales and leases

Real estate finance

Taxes and assessments

Commercial and investment properties

Property management
The Department of State has a list of qualified education providers on its website. These institutions have been approved to offer New York's real estate pre-licensing course. Prices for the course range between $200 and $1000 depending on the provider, materials and whether the course is offered online or in person.
Step 2: Find a Sponsoring Broker
New York requires all new licensed agents to be sponsored by a real estate broker. You will need to include that broker's ID number on the final license application.
Step 3: Pass the Exam
The New York real estate exam is a 90-minute, multiple-choice test based on the content of the qualifying education course. The exam consists of 75 questions and it is scored pass-fail. To pass you must answer at least 70% correct.
To schedule an exam, applicants should create an eAccessNY account, and then select their preferred date and time for the test. The department of State lists 12 testing locations online. The exam fee is $15.
Step 4: Apply for the License
With a passing grade on the exam, you are ready to apply for your real estate license. You can complete a paper application by downloading the following form and returning to the Department of State. Or you can apply online through your eAccessNY account. The application fee is $55. The license has a term of two years.