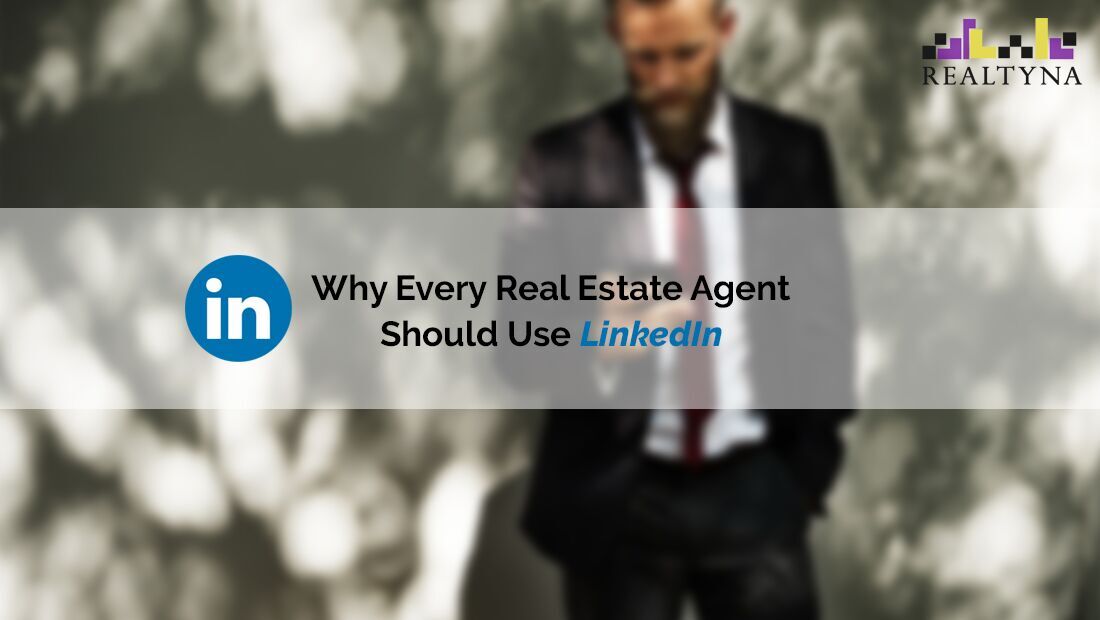 7 Reasons Why Every Real Estate Agent Should Use LinkedIn – Realtyna Blog

Posted at 22:15h
5 Comments
Learn why every real estate agent should use LinkedIn.
Marketing with social media is pretty much standard across the real estate industry now.
It's with good reason, as Facebook and Twitter can be great tools to generate leads.
But as a social network in the industry, LinkedIn is sometimes underutilized.
It shouldn't be.
LinkedIn offers tons of information for real estate agents and a new platform for publishing content.
You'd really be missing out if you let it go to waste.
Here are 7 reasons why every real estate agent should use LinkedIn.
LEARN ABOUT THE INDUSTRY
First and foremost, LinkedIn can help you learn about the industry.
If you are new to the industry, or considering it as a career, LinkedIn can help you know what real estate is all about.
LinkedIn has a page dedicated to real estate agents: https://www.linkedin.com/title/real-estate-agent
Here you will find the top companies, the most attended universities, the median salary, and more.
You can learn about the largest real estate markets in the United States and see some of the top real estate agent profiles across the platform.
You also can look for jobs and find the most prized skills in the industry.
As a new agent or one with years under the belt, there is a lot to gain from LinkedIn's industry statistics.
BUILD CREDIBILITY
Having a full and robust LinkedIn profile also will help build credibility for your company and brand.
LinkedIn allows you virtually unlimited space to describe yourself, your skills, your background and your company.
It can help you build your professional narrative.
The more you can build a track record of hard work and skills gained, the more likely a lead will remember you when it is time to sell or buy.
Further, the potential for content on LinkedIn is huge.
Of course, you'll be able to upload your business logo and photo.
But not everyone knows you can customize a header image.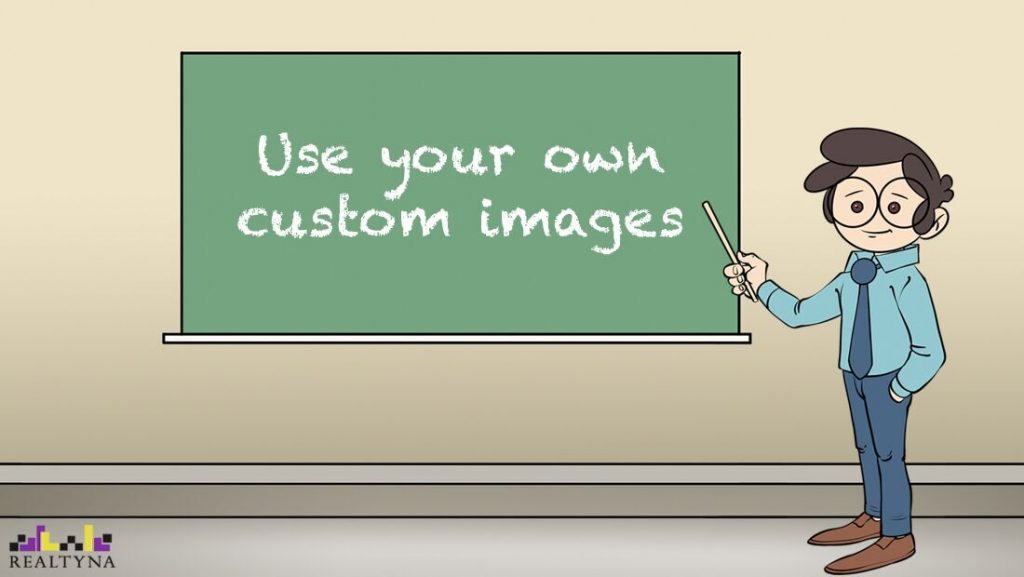 Visual content is becoming more and more popular in achieving a great SEO. Create your own images or brand them with your logo!
This can help you advance your brand and stand out from the pack.
Here's one from Century 21, promoting its Adulting campaign: https://www.linkedin.com/company/century-21/
CONNECT WITH OTHERS
Just about everyone knows LinkedIn is great for networking. It's no different in real estate.
But maybe what you don't know is that LinkedIn can help you connect with leads, not just other agents.
Think about people in your community who consistently interact with those looking to buy or sell property.
It could be lawyers, lenders, financial planners, tax service providers, or any organization that provides relocation assistance.
Find them on LinkedIn and connect with them online and in person.
The next time they come across someone needing a real estate agent, your name is more likely to come up.
JOIN GROUPS
Like many other social networks, LinkedIn allows members to join or create groups.
In fact LinkedIn has a vibrant community of niche groups, including many in the real estate industry.
You should search out groups that interest you and join them.
This will give you new places to turn to for advice, ideas, and counseling.
If you are bold enough to start your own group, this too can have several benefits.
You will naturally be a leader within the group. This can boost your professional creds and make you an essential resource within the community.
PUBLISH UPDATES
Don't overlook the opportunities for content creation on LinkedIn.
Many people approach LinkedIn like a resume. To them it's a page to update occasionally with new information.
This leaves so much on the table.
LinkedIn allows for regular updates with photo and video. This is a great place for real estate agents to promote listings, blog posts, curated articles, and market trends.
Anything you think can be helpful to your clients should be posted on your LinkedIn page.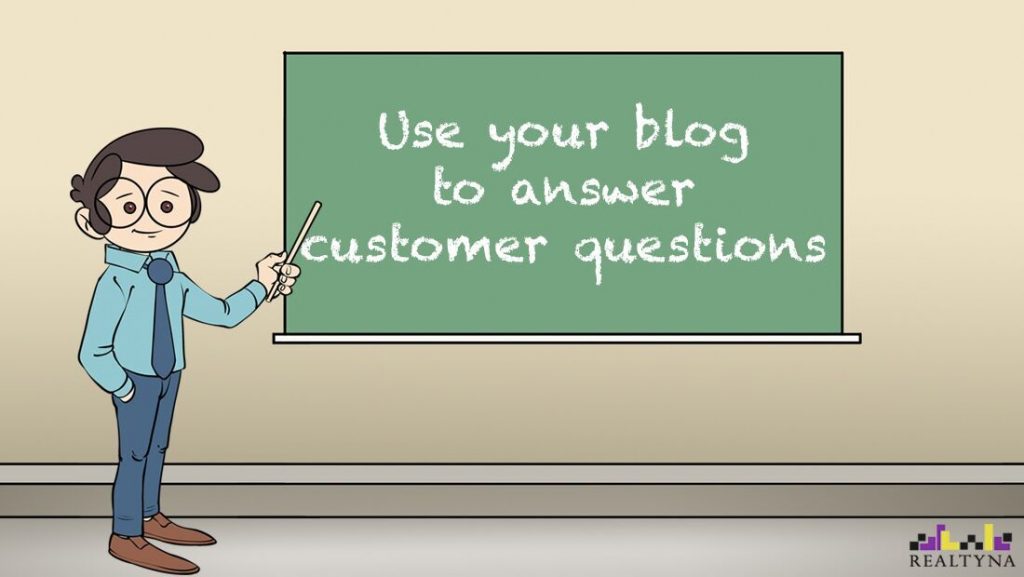 Do you get the same questions from clients? It probably means the information they need is not easily available. Provide it on LinkedIn your blog and you'll start attracting new visitors asking the same thing.
Still, not sure what to write? Check out our blogging strategies here: https://realtyna.com/blog/boosting-real-estate-business-blog/
SHARE
Having a LinkedIn page also can help your listings get in front of more eyes.
By placing a LinkedIn share button on your website, you can encourage your leads to share listings with their friends.
This is one of the easiest lead generation tools for real estate agents.
Don't let it go to waste.
RECOMMENDATIONS
Having LinkedIn also will help you receive recommendations and endorsements.
Each time you close a deal, don't be afraid to ask your clients or colleagues for a LinkedIn recommendation.
Each review will further your authority in the industry. It's not just you promoting your abilities; it's your clients and colleagues too.
We hope this article makes it exceptionally clear that every real estate agent should use LinkedIn.
Honestly the list could be much longer, but we think you get the idea.
For more real estate marketing strategies, check out our blog: https://realtyna.com/blog/idx-lead-capture-strategies-convert-more-sales/