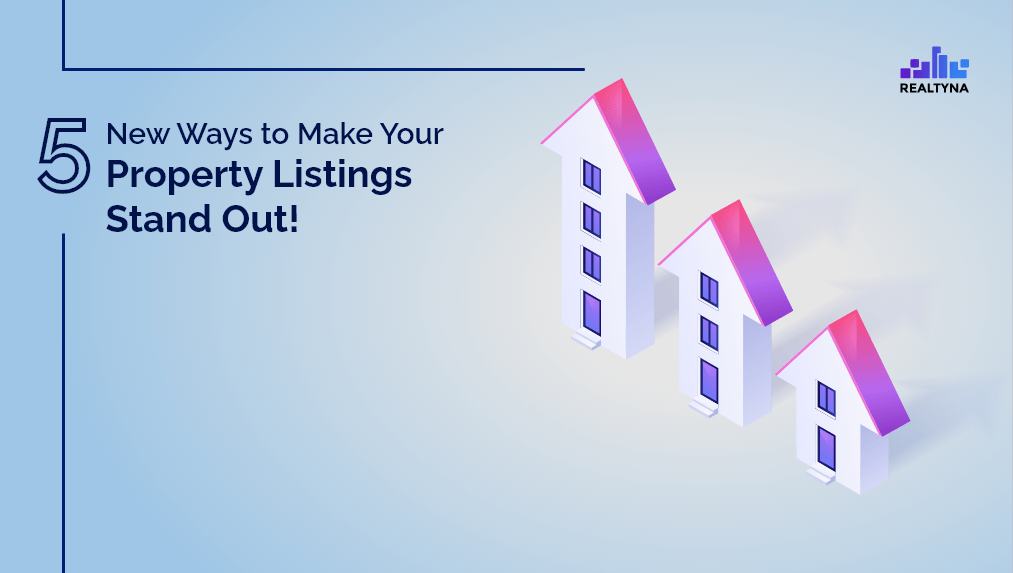 5 New Ways to Make Your Property Listings Stand Out!
10 Nov 2021

Posted at 11:00h
0 Comments
Marketing in this modern era would be impossible without the internet. The internet plays a vital role in today's marketing environment, not only as a means of communication but also as a critical tool for marketing for small and large businesses alike. According to statistica.com, over 4.66 billion were active internet users globally as of January 2021. And 92.6 percent of this total use mobile phones. This makes having an online presence for your real estate listings and business more critical now than ever.
Real estate professionals now establish personal brands, create websites and social media accounts to target clients. While you can list your home on MLS, selling it takes more work. This article will expound on the creative ways you can make your property listings stand out from the competition and land you the much-needed client base. So let's get into it!
1. Highlight the Best Features
Showcase the best qualities of the property, whether it is a carport, yard, and porch. Buyers seek properties where they can have an escape from indoors. Staging outside areas with patio chairs or lawn games might help potential buyers envision a place to relax and unwind in their new home.
2. Write a Catchy Headline
Besides photos, potential homebuyers often get thrilled by catchy headlines describing a property listing. And a regular address headline does not count for a catchy headline. No one gets excited when they see an address. To them, it's just another address in a plethora of properties for sale. So get creative and write an exciting headline to grab the attention of your clients and prospects to spark their imagination.
3. Use Suitable Keywords
If there is one thing that all Realtors can agree on, it's how important it is to rank high on search engines. So to have your listings at the top of Google or other search engine results, use both feature and descriptive keywords to optimize your listings for better ranking on search engines, where prospects can quickly discover your real estate business and your listings.
4. Post More Quality Photos of the Property
Quality photography is a must when it comes to property listings. When potential homebuyers see more good quality photos of a property, its features become more apparent to them. Thus it is advisable for real estate agents to post more pictures of the property and its amenities.
5. Compelling Call to Action
Always have a call to action to urge your target customers to take a specific action on your site listings. "Call today to secure your tour." or "last viewing at 10 pm" are some examples.
Final Words
The heightened competitiveness in digital marketing in the real estate field is on the rise, and the pandemic has only served to push this trend even further. There's a lot more to learn when it comes to selling your home, but these are the most important things to remember. The majority of the time, you will require the assistance of professionals. Ensure that you have the right people for the job.
Thanks for reading!
For more information on how to promote your real estate listings, read How to Share Your Real Estate Listings on Your Professional Facebook Page and 5 Marketing Tips to Hiring Agents For Your Real Estate Brokerage